In Memoriam: Barbara Harlow (1948-2017)
January 30, 2017
It is with profound sadness that we share news that our friend and colleague Barbara Harlow, Louann and Larry Temple Centennial Professor of English Literature, passed away Saturday, January 28, 2017.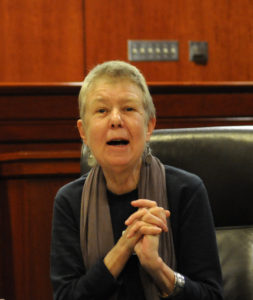 A pioneer in the field of literature and human rights, Barbara was key to the Rapoport Center since its inception. When we began the Center in 2004, she was one of the first faculty to affiliate and join the steering committee, on which she served for 13 years. She was a founding member of both the editorial committee for our Working Paper Series and the selection committee for the Audre Rapoport Prize for Scholarship on Gender and Human Rights, and served as acting director in fall 2009, when she also taught a course in the School of Law.
Barbara was central to our efforts to establish a Bridging Disciplines Program concentration in human rights and social justice, which she chaired, and to undergraduate involvement in the Center more generally. She also served as an important liaison to graduate students involved in the Ethnic and Third World Literature program that she founded, as well as to faculty and centers across campus, especially those involved in Middle Eastern, African, and South Asian studies.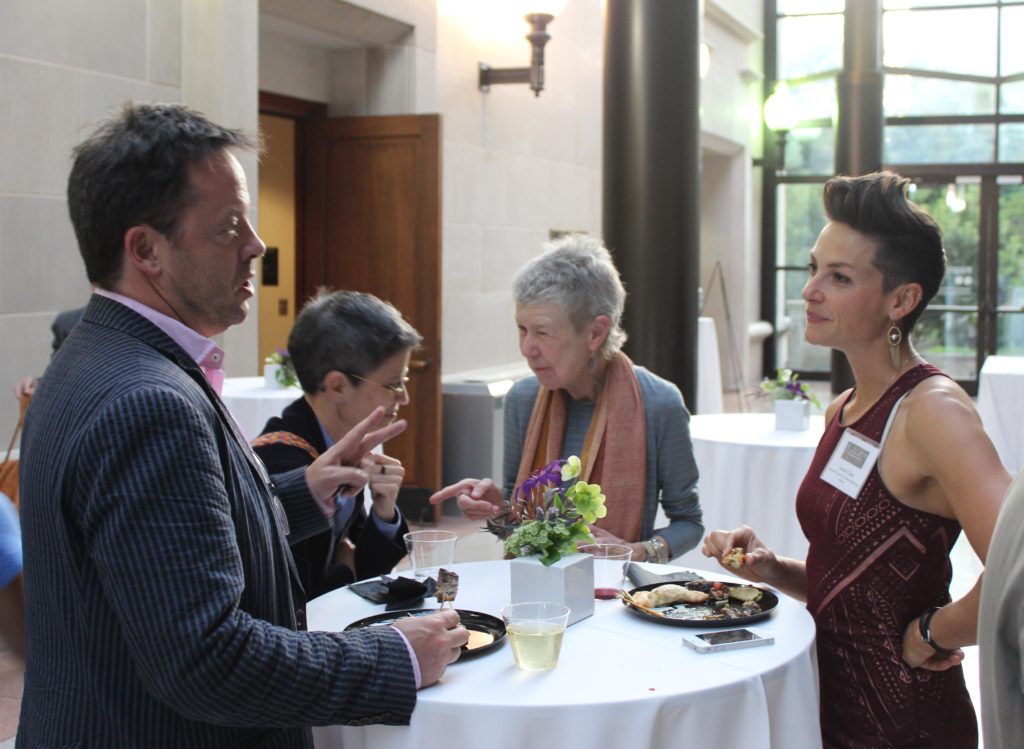 She published three books – Resistance Literature (Meuthen, 1987, selected by CHOICE as one of the outstanding books for 1987); Barred: Women, Writing, and Political Detention (Wesleyan University Press, 1992); and After Lives: Legacies of Revolutionary Writing (Verso, 1996) – and over 100 journal articles, review articles, and book chapters. She co-edited six edited volumes and translated two significant books into English.
Throughout her life and her time at UT, Barbara was committed to fighting injustice and oppression, backing campus protest movements including those in support of Palestine, and against apartheid in South Africa. More recently, she worked with those who opposed American use of torture, the War on Terror, and drone attacks.
The Rapoport Center has been strengthened many times over by Barbara's scholarly and institutional commitment to the pursuit of justice and the resistance that often demands; her keen and critical insight; her wit and humor; and her generosity of time and spirit. Without her, the Center would not, and will not, be the same. But as we carry the torch into the darkness and continue the struggle, we do so with Barbara Harlow in our thoughts and in our hearts.
Read more reflections:
In Memory of Professor Barbara Harlow, 1948-2017
by Elizabeth Cullingford, in collaboration with Karen Kelleher, Neville Hoad, Kamran Ali, Tarek El-Ariss, Mary Reed, Yoav DeCapua, Mia Carter, and Karen Engle
UT Austin Department of English
Remembering Barbara Harlow
by Julia D. Chinnock
UT Austin Undergraduate Studies
Barbara Harlow, Scholar on Perils of Resistance Writing, Dies at 68
by William Grimes
New York Times
Barbara Harlow 1948-2017
by Liz Fekete
Institute of Race Relations
An appreciation of Barbara Harlow
by Timothy Brennan
Institute of Race Relations
In Memoriam: Barbara Harlow, 1948-2017
by Toyin Falola
USA Africa Dialogue Series
Beloved English professor Barbara Harlow passes away
by Kayla Meyertons
The Daily Texan
Introduction: Remembering Barbara Harlow
by Anthony Alessandrini
Jadaliyya
Barbara Harlow: The Formative Egyptian Period
by Ferial Ghazoul
Jadaliyya
Generations of Resistance
by Jennifer Wenzel
Jadaliyya
Poetry and Partition: Barbara Harlow's Insistence on the 'Here-and-Now' of Historical Reality
by Salah D. Hassan
Jadaliyya
Barbara Harlow and the Necessity of 'Renewed Histories of the Future'
by Rania Jawad
Jadaliyya
The Occupation of Literature and Books That Are Difficult to Get
by Joseph Slaughter
Jadaliyya
The Word Is Resistance: A Personal Remembrance of Barbara Harlow and Her Legacy
by S. Shankar
sshankar.net