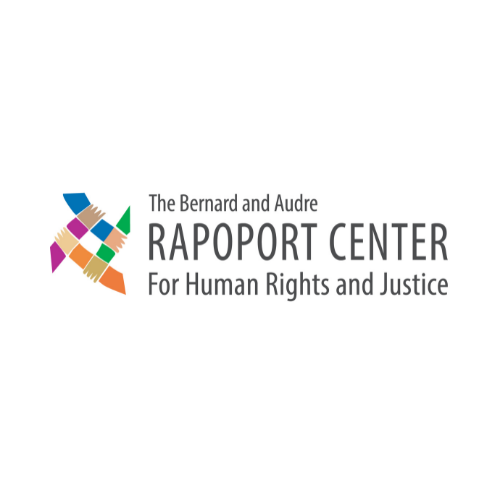 Summer 2023 Reproductive Justice Legal Fellowship at the Rapoport Center
The application for this fellowship is now closed.
The Bernard and Audre Rapoport Center for Human Rights and Justice, housed at the University of Texas at Austin School of Law, is seeking a rising 2L or 3L law student from any U.S. law school to support the Center's new reproductive justice project at the intersection of criminal law and reproductive rights. The project aims to ensure quality legal resources for people criminally charged or investigated in Texas based on pregnancy outcomes. The Reproductive Justice Legal Fellow will work under the direction of reproductive rights attorney Blake Rocap and alongside Rapoport Center faculty, staff, and students.
This fellowship is tailored for law students seeking hands-on research, advocacy, and administrative experience in reproductive rights and/or criminal defense. It will also offer an excellent opportunity for students interested in pursuing careers at academic research centers or legal non-profits.
The Legal Fellow will assist the Center's project, including by:
researching and preparing legal memos and policy analyses related to Texas law that criminalizes reproductive outcomes;
helping track criminal and civil cases in Texas related to pregnancy outcomes;
retrieving and cataloging legal documents from Texas court systems to facilitate scholarly and legal research;
supporting outreach to Texas-based and national legal service providers as well as to local, national, and international partners;
helping prepare and coordinate training materials, legal resource pamphlets, and other support for attorneys across the country associated with the project.
The fellow will also work alongside faculty, staff, and other fellows and interns at the Rapoport Center to facilitate interdisciplinary relationships and communication across the UT campus on issues at the intersection of reproductive and criminal justice and participate in other Center research and publications as assigned.
Commitment
The fellowship will run for ten weeks, with the start and end dates flexible. The fellowship will be based in-person at the UT Law School in Austin, Texas.
Funding
The Rapoport Center will work with the successful candidate to secure funding from their law school, an external source, or one of the Rapoport Center's funding partners or, if preferred, to ensure academic credit for their work. A stipend will be available for anyone unable to secure their own funding.