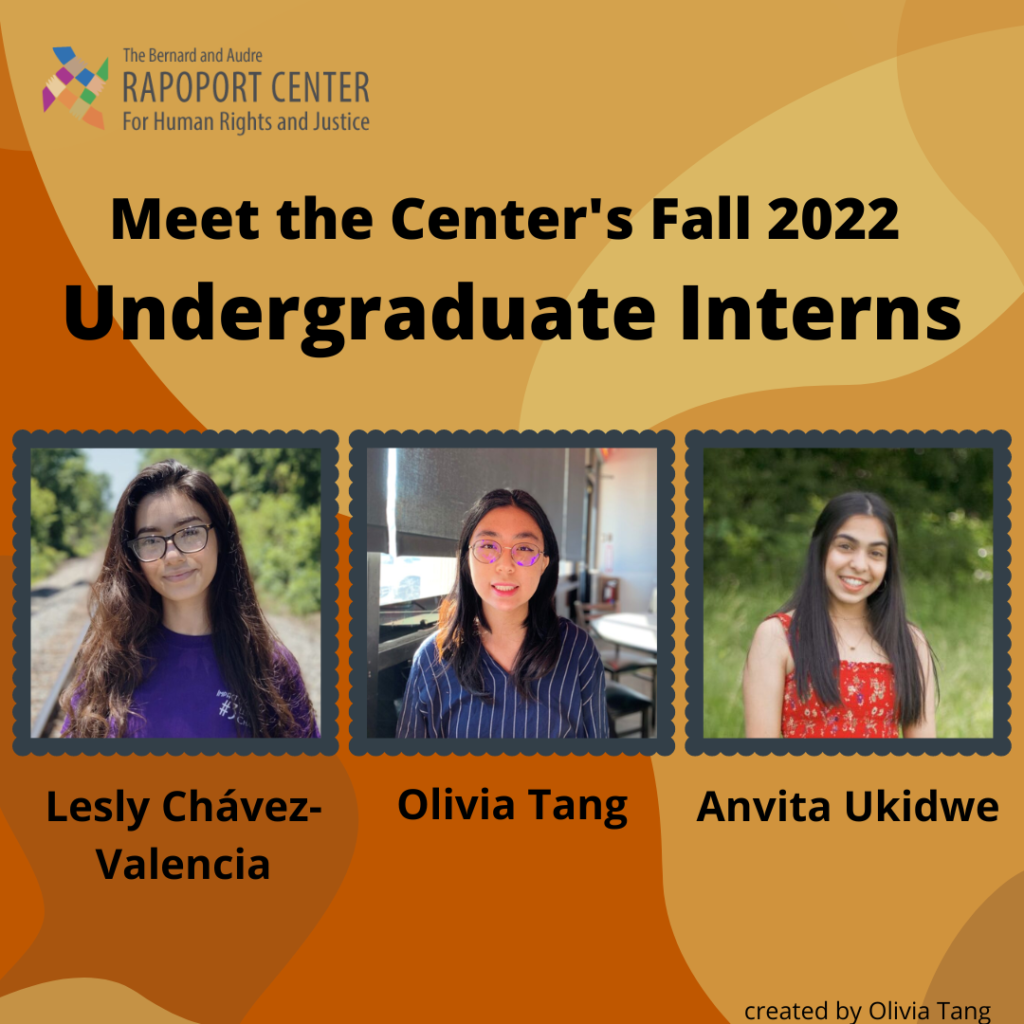 Undergraduate Internships
We are now accepting internship applications for Spring 2023. Please see application instructions below
Interns play an important role at the Rapoport Center and support various initiatives depending on their backgrounds, interests, and the needs of the Center. Primary duties include:
Assisting with research and advocacy projects
Supporting the coordination and publicity of events and programs
Expanding the Center's social media outreach
Providing administrative support for Center programs
Contributing written work for press releases, website, and Annual Review publications
Serving as liaison to UT undergraduate community and helping develop Center's undergraduate outreach
Writing and editing articles, designing layout, and working extensively with the software program InDesign for the Center's Annual Review publication
Assisting Co-Directors, Assistant Director, Postdoctoral Fellow, Human Rights Scholars, graduate students, and affiliated faculty with other projects and tasks as assigned
Spring 2023 internships offer a scholarship of $1,000. Selected interns should be available at least 10 hours per week during academic year semesters, and 20 hours per week during the summer.