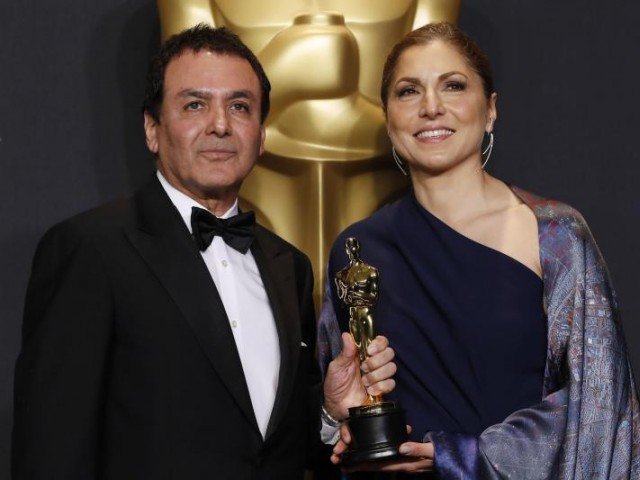 March 1, 2017
Oscar Night Winners Bring Human Rights Issues Center Stage
by Briana D. Perez, a J.D. student at Texas Law, Rapoport Center Fellow, and a member of the 2016-2017 Working Paper Series Editorial Committee.
On a night usually reserved for celebrating Hollywood elites, human rights violations around the world were featured front and center in several winner's acceptance speeches. Especially in the categories that celebrated international achievement in filmmaking, winners did not hesitate to make strong statements in support of inclusion, tolerance, and peace.
Iranian filmmaker Asghar Farhadi won the Oscar for best foreign language film for "The Salesman." Farhadi, however, was not in attendance to accept his award. In a statement, read by Iranian-American astronaut Anousheh Ansari, Farhadi denounced President Trump's immigration executive order, saying, "My absence is out of respect for the people of my country and those of other six nations who have been disrespected by the inhumane law that bans entry of immigrants to the US." The statement concluded, "Dividing the world into the 'us' and 'our enemies' categories creates fear." Before the broadcast, the five directors nominated in the best foreign language film category released a joint statement, where they denounced "the climate of fanaticism and nationalism we see today in the US and some many other countries."
In the best short documentary category, "White Helmets" took home the statue. The 40-minute short focuses on Syria's civil war and a volunteer rescue group working in rebel-controlled areas of the country. When director Orlando von Einsiedel accepted the award, he called the audience to stand and applaud to show their support for the Syrian people and an end to the six-year long war. A cinematographer who worked on the film, Syrian Khaled Khatib, was barred from entering the U.S. and could not attend the awards ceremony.
These two big winners, however, were not the only ones to discuss politics from the stage. Italian-born Alessandro Bertolazzi dedicated his award for Best Makeup and Hairstyling to "all the immigrants." Presenter Gael Garcia Bernal specifically addressed President Trump's proposed border wall, saying, "As a Mexican, as a Latin American, as a migrant worker, as a human being, I am against any form of wall that wants to separate us." In addition, several stars, including Lin-Manuel Miranda and Ruth Negga, wore blue ribbons to demonstrate support for the American Civil Liberties Union.
In a statement that encapsulated the overall mood of the evening, Academy President Cheryl Boone Isaacs pronounced, "Tonight is proof that art has no borders, art has no single language and art does not belong to a single faith."