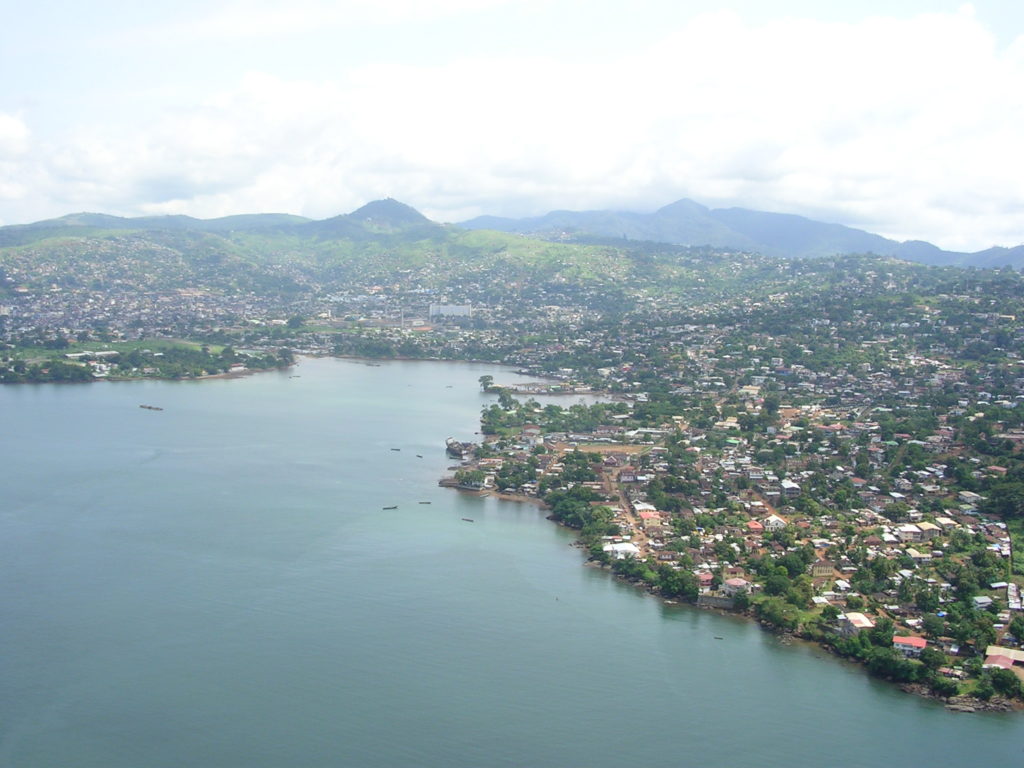 December 23, 2017
Sierra Leone's Experience with In-Country Outsourcing
by Francis Kaifala
Francis Kaifala was a Fall 2017 Human Rights Scholar at the Rapoport Center for Human Rights and Justice. He is also a Fulbright Scholarship recipient and a native of Sierra Leone.
In 2007, I was in my first year as a lawyer working for a firm in Freetown, Sierra Leone. The managing partner of the firm forwarded an email from some foreign clients and instructed me to provide a well-researched, comprehensive response to the clients' inquiries. The questions on "doing business in Sierra Leone" were fairly routine, as I had already responded to similar ones before. However, one question left me a bit confused – it asked what local legal and regulatory regime existed with respect to "outsourcing practices" in Sierra Leone. Until then, I had never heard the term "outsourcing" and had no idea what the clients were asking.
My research led me to one conclusion: there was nothing in our laws specifically regulating either cross-border or in-country outsourcing practices. Sierra Leone's labor laws are primarily concerned with traditional employee-employer relationships.[1] Other practices such as consultancies are governed almost entirely by contract law. Our laws had paid little attention to outsourcing and there were scarcely any regulatory references to the practice. I came to learn that outsourcing—reflecting neoliberal motivations—aims to cut costs and reduce other liabilities associated with standard employee-employer relationships. This is achieved by creating an outside company that hires workers and then outsources them to other institutions to provide services.
I reported my findings about outsourcing to my Head of Chambers. After listening to me, he calmly said, "that which is not prohibited, is lawful." My understanding of his statement was that because our laws did not explicitly prohibit outsourcing, it was an acceptable practice. We later explained to the clients that Sierra Leone's labor laws protect workers but allow outsourcing based on a business's right to contract freely.
As years went by, we provided similar opinions to additional clients, particularly in the US, UK, Nigeria, and Senegal. By 2010, Nigerian banks and service providers, many of which had benefitted from our advice, started businesses in Sierra Leone. While cross-border outsourcing did not take really take root in Sierra Leone as in other countries like South Africa and Nigeria, in-country outsourcing – the phenomenon whereby workers are hired by an outsourcer and then sent to provide services to another company on a contractual basis – has become more prevalent.
Before the influx of foreign companies, most local banks and other financial sector businesses directly hired their employees (from janitors to managing directors) who typically enjoyed full rights and relatively good conditions of service. Employees worked within the normal structure of the company and were paid reasonable salaries, ensuring that they and their families lived at least middle-class lifestyles. Apart from normal sub-contracting, outsourcing of work was not known.
With the introduction of the Sierra Investment Promotion Act of 2007,[2] which opened the market and guaranteed incentives for foreign investments, more and more Nigerian companies started establishing branches and subsidiaries in Sierra Leone. These included banks, insurance companies, mining companies, oil companies, technology companies, general supplies companies, and general services providers.
With the advent of outsourcing, newly launched financial institutions, insurance companies, and mining companies capitalized on this trend: staff members were laid off then heavily recruited and hired by outsourcers. Companies could then hire (or rehire) workers directly from outsourcers, sidestepping the standard worker protections required in employee/employer relationships. Payments were made directly to the outsourcer who then paid the worker a lesser amount. Other Nigerians established their own outsourcing companies to create a ready pool of local workers with a range of skills, providing a market for companies that needed them. They took advantage of the fact that in Sierra Leone, one could hire workers on "contract" for specific periods.[3]
Because contract workers are not categorized as employees, they cannot benefit from collective bargaining agreements or union rules. Thus, workers lacked formal employment relationships with both the outsourcer and with the company where they might be stationed. In some cases, contractual workers found themselves placed at the very same institutions that had fired them in order to make way for outsourced hires. Those affected mostly included custodial staff, security personnel, cashiers, and tellers. They were no longer part of the staff structure of the businesses and were not classified as employees. As contractors, they lost employment benefits like employee loans, car loans, leave allowances, sick day allowances, paid holidays, and medical insurance.
Today, businesses that once offered competitive wages and good benefits to employees have outsourced jobs to institutions that do not prioritize workers' well-being. This has left workers with lower wages, disadvantageous terms and conditions of service, and many unregulated harmful labor practices. With outsourcing practices growing,[4] the livelihoods of workers affected in Sierra Leone are declining, leaving them worse off than workers from previous decades.
Without some protective intervention from the government this pattern will continue. Workers ought to be treated fairly, not exploited. A company's environment and conditions must include respect for workers and protect their human rights. Therefore, domestic standards need to be developed to create a level playing field. Such standards should prescribe a minimum set of worker rights and conditions in labor and employment agreements. This action would balance the benefits that businesses accrue from outsourcing with their obligation to safeguard the vulnerable workers' rights.
[1] "Traditional" here refers to direct employment relationship between and employee and employer whereby all responsibility and work is for the employer.
[2] After the end of the civil war, this Act was introduced to encourage and attract foreign investment in the country.
[3] With proper framing, these contracts would not be employment contracts to attract the application of Collective Agreements to them.
[4] In 2014, it was estimated to be growing at 12% to 26% according to the International Organization for Standardization (ISO).