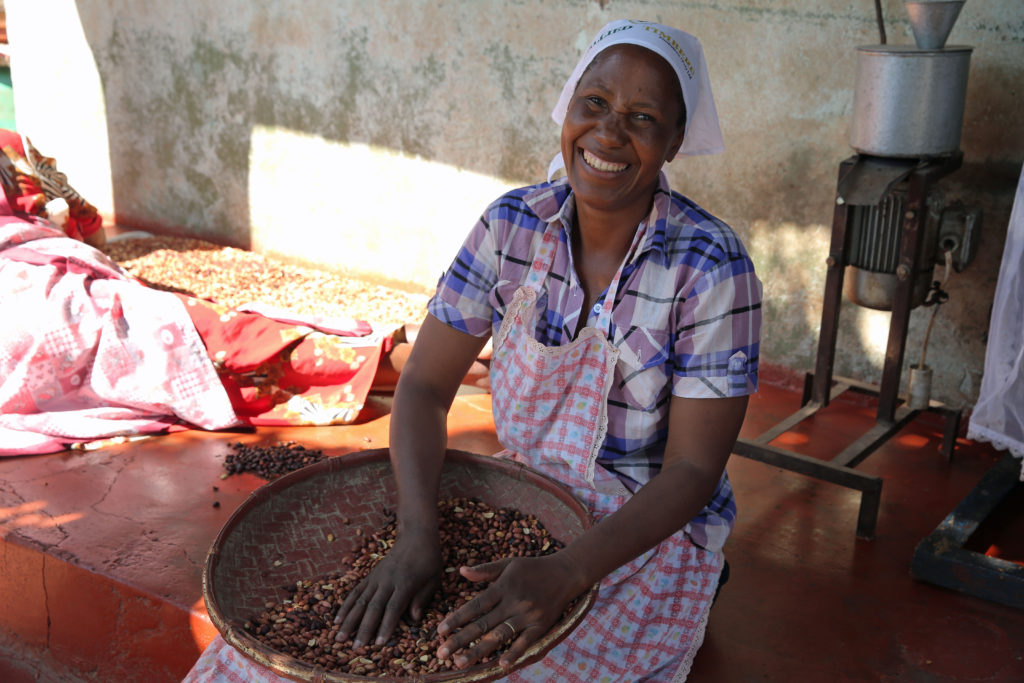 Summer Reflections Series: Solidarity Center
By Lissette Almanza
Through the generous support of the Rapoport Center's Project on Inequality and Human Rights, I was able to spend my summer 2018 interning at the Solidarity Center in Washington D.C. The Solidarity Center, a global labor rights NGO affiliated with the AFL-CIO, works to empower workers to raise their voice for dignity on the job, justice in their communities and greater equality in the global economy. With the fellowship supporting my work on labor and human rights issues, I developed the skills and confidence to continue to pursue a career in international human rights advocacy.
Much of my work at the Solidarity Center's Equality and Inclusion Department involved conducting research on the relationship between gender, trade policy and women's labor rights, particularly as it relates to the African Growth and Opportunity Act (AGOA). My deep-dive into this research allowed me to draft an intersectional analysis on gender-related issues and labor rights violations in the world of work. The exploitation of women workers for economic gains, especially in the garment industry, prevent women and their families from achieving better livelihoods. However, the abuses women experience at work often remain invisible. With a better lens into these issues, my research will help advance the advocacy efforts of the Solidarity Center by demonstrating to union partners in Africa the need to fight for women's worker rights and an egalitarian workplace.
As the summer unfolded, I found myself immersed in work surrounding gender-based violence (GBV) at work. GBV is violence that is directed against an individual or group of individuals based on their gender identity and can take multiple forms, including physical and sexual abuse, bullying and coercion among others. Following the International Labor Conference (ILC) that took place from May 28 – June 8, a proposed global standard on ending violence and harassment against women and men in the world of work became one step closer to reality, with a strong focus on GBV. Since the International Labor Organization (ILO) is considering for the first time a Convention with a Recommendation on this issue, I quickly realized that I was in the midst of a valuable and learning experience at the Solidarity Center.
As part of this global march towards an ILO Convention with a Recommendation, I had the opportunity to participate in the process of assessing ways that the Solidarity Center can support partners and allies to champion its adoption in June 2019. I used my policy analysis skills to create a comparison document that analyzed the text of the proposed global standard and tracked the amendments offered during the ILC by government, employer, and worker members. These tools are intended to help union partners strategize for the next round of negotiations and understand the position of each member group. I also worked closely with another intern to create an evaluation survey and interviewed field staff across the globe on the work that Solidarity Center and partners have done towards addressing GBV at work, as well as supporting the ILO Convention.
In addition to my work this summer, the Solidarity Center also facilitated weekly sessions to enhance our understanding of labor rights issues, as well as skill-based workshops. Interns met with staff or union affiliates to discuss topics on child labor, migration and human trafficking, workers' rights in the global economy, and on collective bargaining. The conversations and discussions were enriching and allowed me to grasp a better sense of the importance of advocating for labor rights. The monitoring and evaluation session developed my understanding on what helps improve and achieve results for advocacy work.
Along with immersing myself in international labor rights during my time at the Solidarity Center, my voice as a labor rights advocate blossomed. Now, I feel connected to the worldwide labor movement and prepared to advance workers' rights wherever I go. I am incredibly grateful for this opportunity and look forward to applying the skills and knowledge that I gained this summer as I jumpstart my career in the international human rights field.