Improving Austin Streams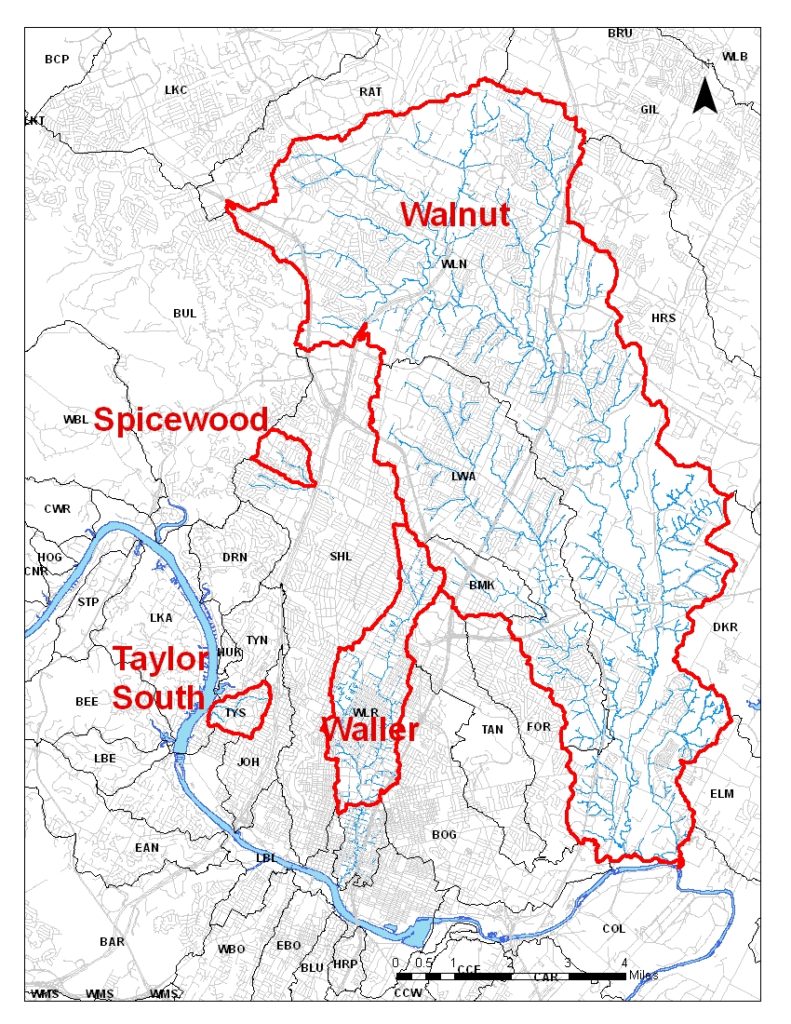 With final approval of the Improving Austin Streams Implementation Plan (I-Plan), the IAS Coordination Committee has turned its focus to the plan's implementation.  The Coordination Committee has increased its representation, and members and their organizations are working on the various management measures in the plan.  While the I-Plan itself is focused on efforts to reduce bacteria in four Austin watersheds (Walnut Creek, Waller Creek, Spicewood Tributary of Shoal Creek, and Taylor Slough South), it will serve as a model for improving water quality in all Austin streams.
One of these efforts was through Keep Austin Beautiful, which during this spring and summer of both 2014 and 2015 focused on recruiting stream adopters and hosting restoration projects, both in the stream segments that are directly as well as others throughout the City.  KAB is only one of many efforts underway to improve the quality the four stream segments targeted by the IAS I-Plan.
For more current information, visit the TCEQ IAS website.
Reports
Maps
Contact
City of Austin
Dana McGehee
dana.mcgehee@austintexas.gov
512-974-2634
Chris Herrington
Chris.Herrington@austintexas.gov
512-974-2840
Texas Commission on Environmental Quality
Lauren Oertel
Lauren.Oertel@tceq.texas.gov
512-239-3604
Chip Morris
Chip.Morris@tceq.texas.gov
512-239-6686
History of Project
Center for Public Policy Dispute Resolution
512-471-3507