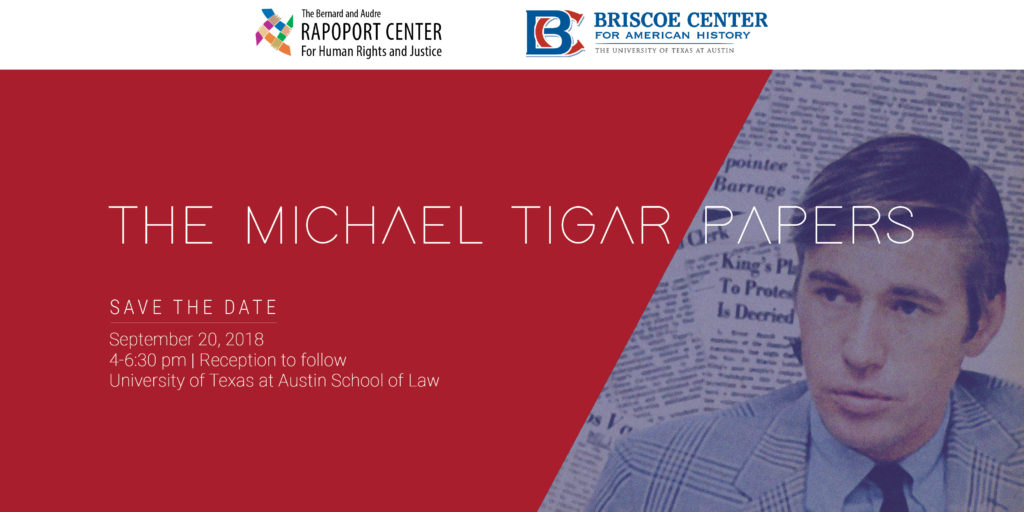 Launch: The Michael Tigar Papers
We will celebrate the launch of a digital archive of Michael Tigar's papers on September 20, 2018 at the University of Texas School of Law.
The event is the culmination of a two-year project documenting Michael's career, based on the papers he generously donated to the Bernard and Audre Rapoport Center for Human Rights and Justice and the Dolph Briscoe Center for American History. The digital archive features hundreds of documents that offer a glimpse of Michael's multifaceted life as an activist, lawyer, and academic. It also includes excerpts from an oral history the Rapoport Center conducted in August 2016.
The event will feature reflections by a number of people who have worked with Michael, as well as a one-on-one interview of him. Please join us for what is certain to be an engaging conversation that uses historical materials to illuminate contemporary issues and debates.
Supporters
Dolphe Briscoe Center for American History