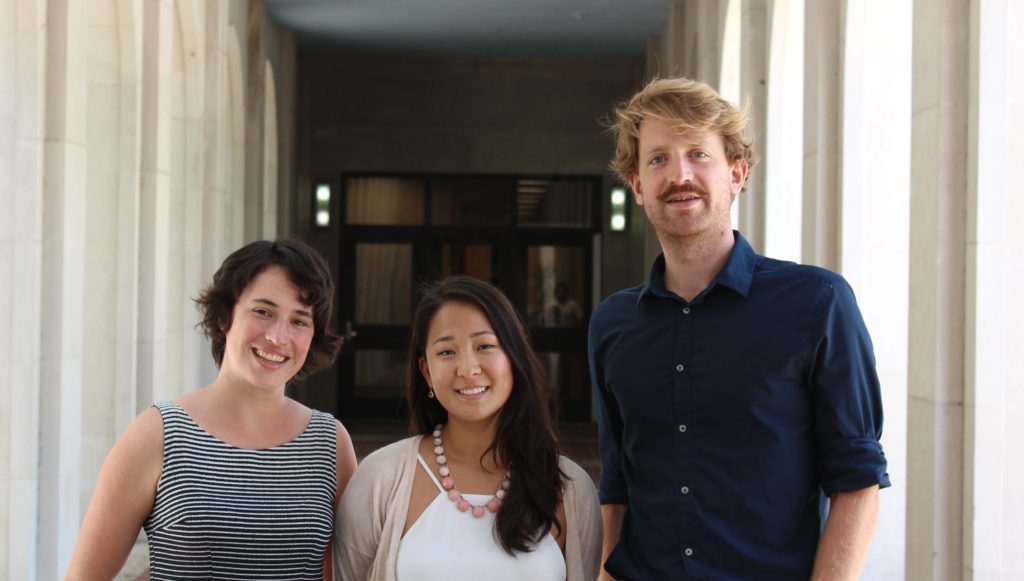 Graduate Summer Fellowships at the Rapoport Center
Fellowships are available for law and graduate students to work at the Rapoport Center over the summer and help with projects, publications, events, and research. Summer fellows advance the Center's mission and ensure that Center projects reflect and incorporate the diverse perspectives and expertise of a multidisciplinary UT academic community.
These fellowships are an excellent opportunity for students interested in incorporating the study and practice of human rights into their research and professional development and in staying informed of developments in human rights scholarship. Summer fellows are chosen based on their backgrounds, academic credentials, and dedication to the study and practice of human rights and social justice.
We are particularly interested in candidates with some knowledge of or experience in human rights and social justice, and in candidates with experience or serious interest in scholarly publications, human rights advocacy, and publication/graphic design.
Eligibility:
This fellowship is open to all law and graduate students.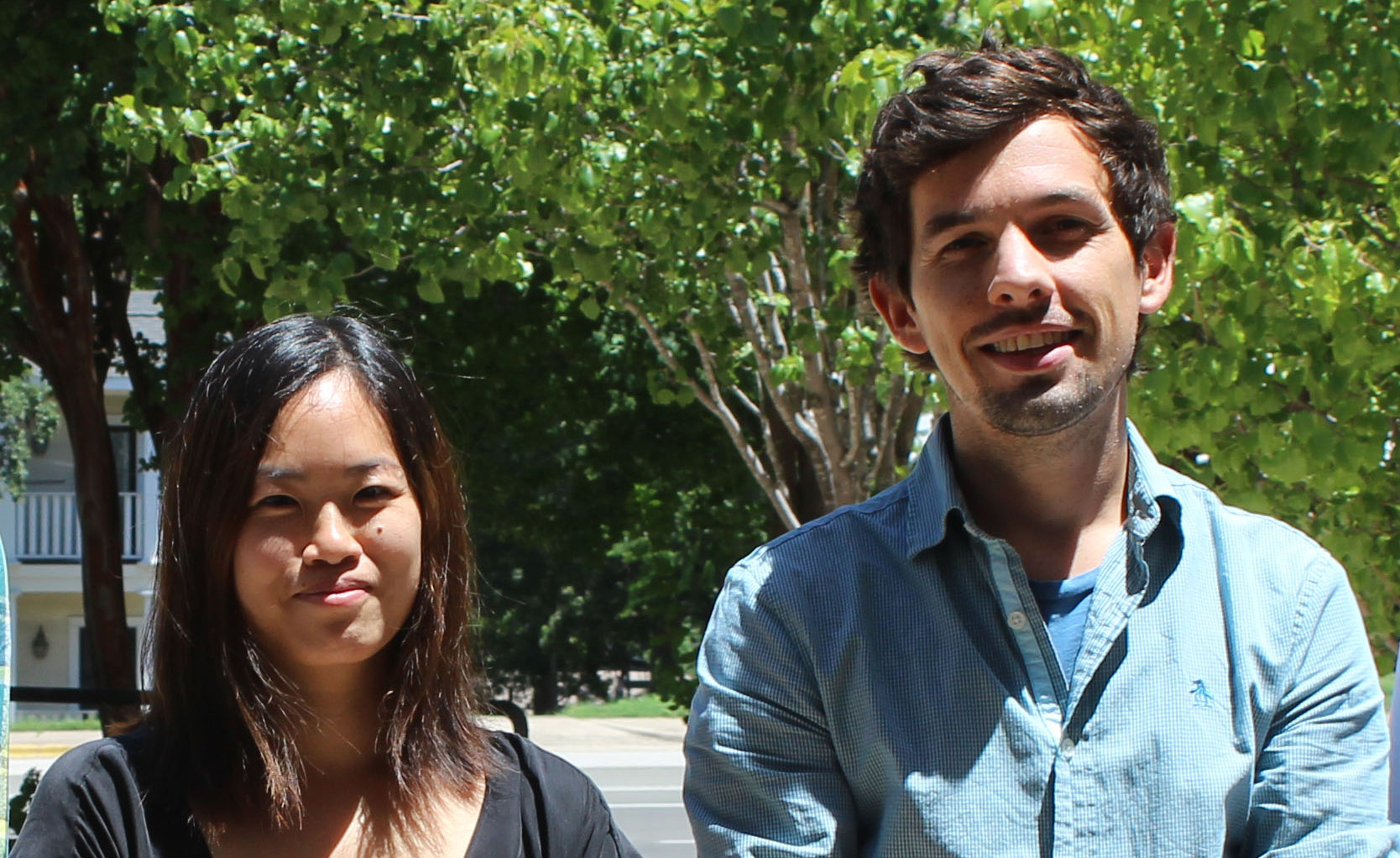 2015 Graduate Summer Fellows
Vivian Shaw and Cianan Good
Commitment:
Selected fellows should be available at least 20 hours per week (and up to 40 hours per week) for 12 weeks between the conclusion of the spring semester and the start of the fall semester.
Funding:
Fellows will receive a stipend between $2500 and $5000, depending on the time they spend at the Center (which is based on their specific assignments).
Preferred Qualifications & Interests:
For Summer 2022, we are particularly interested in fellows whose intellectual interests and commitments are aligned with the Center's ongoing work on the gendered and racialized dimensions of worker precarity, care work, green jobs, degrowth, social reproduction and livelihoods, and innovative forms of worker organizing. In addition, we welcome applications from students whose interests and commitments reflect our emerging priorities, including peace, environmental and climate justice, and reproductive and sexual rights.
Summer 2022 fellows will have the opportunity to develop ideas for exciting programming, projects, and events  as part of the Center's new Sissy Farenthold Fund for Peace and Social Justice.
Projects may include the following:
Engage in research and provide administrative support for a multi-year project on inequality and human rights, including the planning of a speaker series and annual conference
Work on the publication of the Center's Annual Review by writing and editing articles, designing layout, and working extensively with the software program InDesign
Work with a variety of legal and archival material on international and transnational human rights issues
Engage in human rights research and writing; draft grant proposals
Serve on an editorial board for a working paper series or collaborative journal project
Act as liaison and help with outreach to students and faculty at the law school and across campus
Coordinate human rights education at the graduate and undergraduate level
Mentor undergraduate interns
Application
The application for the Summer 2022 session has now closed. Please check back during the Spring 2023 semester for the Summer 2023 session application!
Required Qualifications
Commitment to research in the area of human rights and/or international law
Excellent writing and editing ability
Strong organizational and time management skills
The following qualifications may be preferred in some candidates:
Demonstrated interest in themes such as care work, essential work, automation, and the global dimensions of worker precarity
Website development experience
Grant-writing experience
Demonstrated experience with videography, podcasts, and/or webisode production
Experience with scholarly research and editing
Event planning and/or fundraising experience
Journalism experience
Proficiency in Spanish and/or Portuguese
Demonstrated expertise with publication and design software (e.g. Adobe Creative Suite)
How to Apply
Qualified students should submit the following materials via our online application system:
Cover letter (address how this fellowship will benefit your program of study and professional development; demonstrate your familiarity with Center projects and activities, including your interest in themes mentioned above; include number of hours per week you will be available to work [20/30/40])
CV/Resume (indicate any relevant skills, foreign language proficiency, and software experience)
Transcript (unofficial is fine; should include the courses you are currently taking; official transcript can be mailed to arrive by the application due date)
List of three references (at least two must be UT faculty; include name, title/position, and contact information)
Writing sample (8-10 pages; does not need to relate directly to human rights, although that is preferable)
Contact
For questions about the application, please contact Cooper Christiancy at cchristiancy@law.utexas.edu.