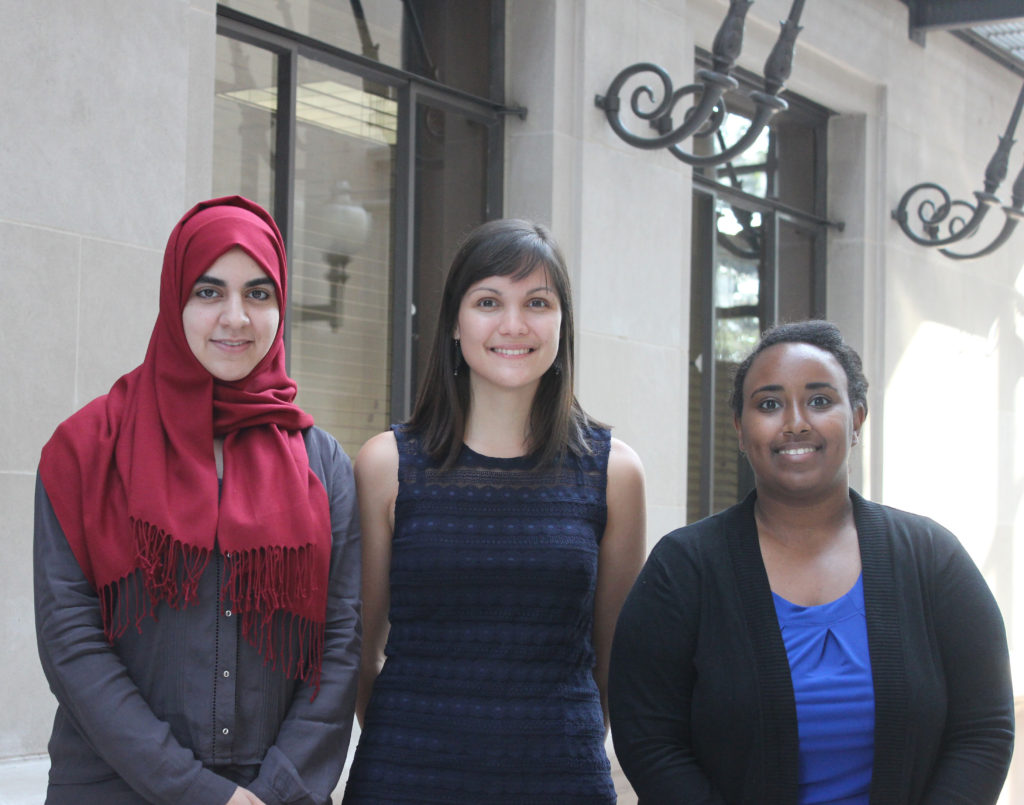 Human Rights Scholars Program
Human Rights Scholars make up a core group of JD students actively involved with the Rapoport Center. These students are committed to the study and practice of international human rights law and have a strong background and demonstrated interest in pursuing career opportunities related to international human rights and justice. Scholars will have the opportunity to participate in collaborative research on human rights topics and to work closely with the Rapoport Center's programs and planning over the course of the academic year.
As promising leaders in the human rights field, Human Rights Scholars play a vital role in the daily life and future of the Rapoport Center. Scholars will focus on different activities, depending upon their background, interest, and the needs of the Center. Activities might include:
working with legal and archival material on international and transnational human rights issues
coordinating human rights curriculum at the undergraduate and graduate level
assisting in planning, organizing, and publicizing an academic conference and speaker series
helping to draft grant proposals for funding
serving on an editorial board for a working paper series or collaborative journal project
mentoring undergraduate students
networking with other university centers and student organizations on human rights issues
assisting with continued programmatic development
developing and maintaining community ties
researching internships related to human rights and international law
Each Human Rights Scholar receives a $5,000 stipend to commit 300 hours to the Center over the course of the year. One or more scholarship(s) will be awarded. Rising 2Ls and 3Ls are eligible.
Application
Required Qualifications
Commitment to research in the area of human rights and/or international law
Excellent writing and editing ability
Strong organizational and time management skills
The following qualifications may be preferred in some candidates:
Proficiency in Spanish and/or Portuguese
Experience with publication, design, and website software (Adobe Creative Suite, Dreamweaver, etc.)
Experience with scholarly research and editing
Event planning and/or fundraising experience
How to Apply
Qualified students should submit the following materials individually in PDF format via email (subject: Human Rights Scholars Program) to humanrights@law.utexas.edu:
Cover letter (please address some or all of the following: your background in human rights; your experience (if any) with Rapoport Center events and activities; future work you hope to do in human rights research or advocacy; how you might contribute to the life of the Center, including projects or outreach you might want to propose; and primary extracurricular activities for the academic year)
Resume/CV (include any relevant skills and foreign language proficiency
Transcript (including courses you are currently taking; unofficial is fine)
List of three references (at least two must be Texas Law faculty; include contact information)
Contact
Contact us at humanrights@law.utexas.edu or 512-232-4857