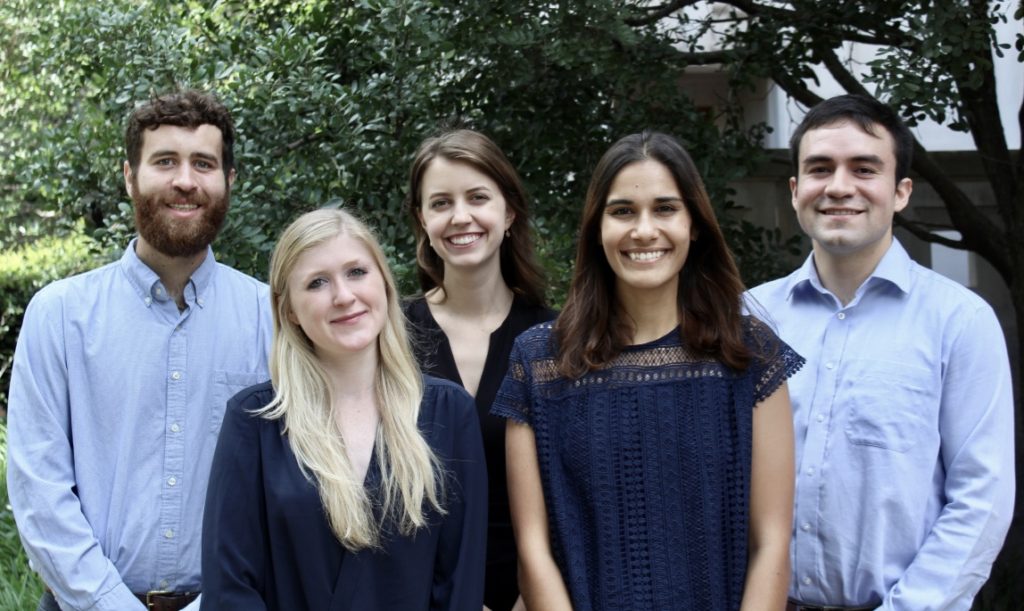 Summer Human Rights Fellowships
Application Deadline: The application for Summer 2022 has now closed. Please check back during the Spring 2023 semester for the Summer 2023 application!
The Rapoport Center for Human Rights and Justice provides summer funding to Texas Law students interested in doing transnational or international work on issues of human rights or social justice.
Fellows contribute to human rights and social justice projects at non-governmental and inter-governmental organizations in the US and abroad. In the past, Texas Law students have worked in locations as diverse as the UK, Cambodia, Mexico, India, and the US on projects including aiding political refugees, advocating for women's rights, and seeking nationality rights for minors.
If you are not selected for one of the Rapoport Center's summer fellowships, you can still access funding to do public interest work through the Summer Public Service Program (SPSP). Please note that the SPSP requires a separate application with additional application deadlines (see the SPSP website for more information).
Additionally, even if you are not selected for one of our fellowships, the Rapoport Center is committed to supporting all law students with guidance for summer placements, based on the candidate's skills, foreign language proficiency, background interests and experience.
Students are also welcome to identify their own placement sites: all non-governmental or intergovernmental organizations working on human rights and social justice with an international or transnational component, (located either domestically or internationally), will be considered. For a list of placements students have held in the past as well as organizations we have identified that accept law school students for summer internships, please see the Human Rights Internship & Employment Database. You should not feel limited by these options.
If you are interested in that work or would like assistance in finding a placement, please contact Ariel Dulitzky or Cooper Christiancy at your earliest convenience.
View our current and former summer fellows
Eligibility
Fellowships are open to all first- and second-year students in a JD program at Texas Law. Host organizations must be non-profit or intergovernmental organizations and should have an international or transnational component.
Named Fellowships
In addition to our standard summer fellowships, the Rapoport Center offers three named fellowships:
The Orlando Letelier and Ronni Karpen Moffitt Endowed Presidential Scholarship in Law honors the life and memory of Orlando Letelier and Ronni Moffitt, who were assassinated by agents of the Chilean secret police in a car bombing in Washington, DC, in 1976. The endowment funds summer fellowships for law students to perform human rights work at organizations furthering the goals of human rights and justice in Latin America, either in Latin America or working with Latin American populations.
The Charles Moyer Human Rights Fellowship honors the life and work of Charles Moyer, whose professional career has been devoted to the international protection of human rights, and who was the first Secretary of the Inter-American Court of Human Rights. Learn more.
The Berta Cáceres Human Rights Fellowship honors the life and work of Berta Cáceres, an indigenous Honduran activist who fought for environmental justice and indigenous rights until her assassination in March 2016. This fellowship is open to law and non-law graduate students at UT. Learn more.
Funding Amounts
The fellowship provides a $6,000 stipend for 400 hours of service (10-week internship). If it is necessary for a summer fellow to work remotely, we will lower our minimum work requirement from 400 hours to 250 hours over at least 10 weeks. Any supplemental funding from the host organization or other sources must be indicated.
Proposals for split summers will be considered, but proposals for the full summer are preferred. Fellowships will not be awarded for any work for which a student is receiving academic credit.
The fellowships are made possible by the generous support of: The Ford Foundation; Scott Hendler and Lulu Flores of Hendler Lyons Flores; the Orlando Letelier and Ronnie Karpen Moffitt Endowed Presidential Scholarship in Law; and the Bernard and Audre Rapoport Center for Human Rights and Justice.
Previous placements include:
ACLU, American Gateways, Beijing University Women's Legal Aid Center (China), Center for Gender & Refugee Studies, Center for Governance and Development (Kenya), Constitutional Law Center for Muslims in America, Children at Risk, Disability Rights Texas, Documentation Center of Cambodia (Cambodia), Equal Justice Center, Farmworker Justice, Ghana Center for Democratic Development (Ghana), Human Rights Initiative of North Texas, Human Rights Law Network (India), Human Rights USA, Human Rights Watch, Inter-American Foundation, Kurdish Human Rights Project (United Kingdom), Lawyers Without Borders, Legal Resources Centre (South Africa), Mental Health Advocacy Services, Mexican American Legal Defense & Education Fund, Myrna Mack Foundation (Guatemala), Orleans Public Defenders, Protimos (United Kingdom), Proyecto de Derechos Económicos, Sociales y Culturales (Mexico), Robert F. Kennedy Center For Justice and Human Rights, South Texas Pro Bono Asylum Representation Project, Texas Civil Rights Project, Texas Rio Grande Legal Aid, UN Special Rapporteur on Health (India), UN Office of the Commissioner for Human Rights (Panama), UNHCR Political Asylum Project, and the World Organization for Human Rights USA.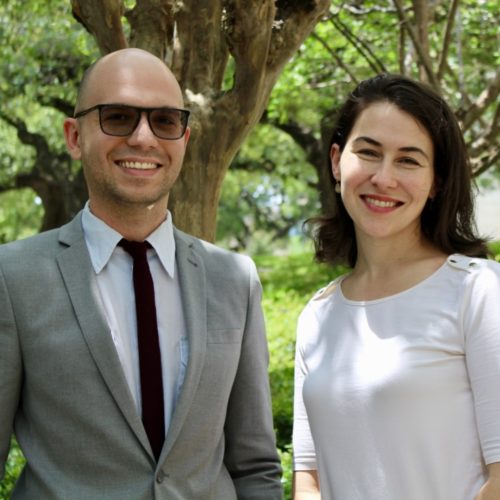 2019 Summer Human Rights Fellow Johnathan Gooch & Berta Cáceres Human Rights Fellow Elizabeth Hamilton
"My summer at the Workers Defense Project opened my eyes to the wide range of tools available to those of us working in the immigrants' rights space. I've learned a great deal from the organizers, attorneys, and workers themselves who are committed to fighting for better working conditions for immigrant construction workers."
- Nina Colombotos, Workers Defense Project, 2022
"Working at MALDEF as a Summer Human Rights Fellow taught me the unique contributions a non-profit can make in voting rights litigation when otherwise powerful entities refuse to pay attention to the constituencies that matter."
- Carson Smith, Mexican American Legal Defense and Educational Fund, 2022
"During my internship at Reprieve, I worked on the Guantanamo Team with my supervisor to defend six wrongfully detained men. This experience helped me actualize my passion for national security law, and I hope to make a career out of it in the future."
- Duriba Khan, Reprieve, 2022
Application
Application Deadline: The application for Summer 2022 has now closed. Please check back during the Spring 2023 semester for the Summer 2023 application!
Please complete the online application.
In addition to questions about your proposed placement, you will also need to upload a CV/résumé, a cover letter, a transcript (with current spring courses), and an offer letter from the host organization.
We recognize that an offer letter is sometimes difficult to acquire by the application deadline; if you are unable to produce an offer letter, please include a brief description of the communication you have had with the host organization and when you expect to receive a decision.
Contact
Contact Rapoport Center Postgraduate Fellow, Cooper Christiancy at cchristiancy@law.utexas.edu.