Public Service Scholarships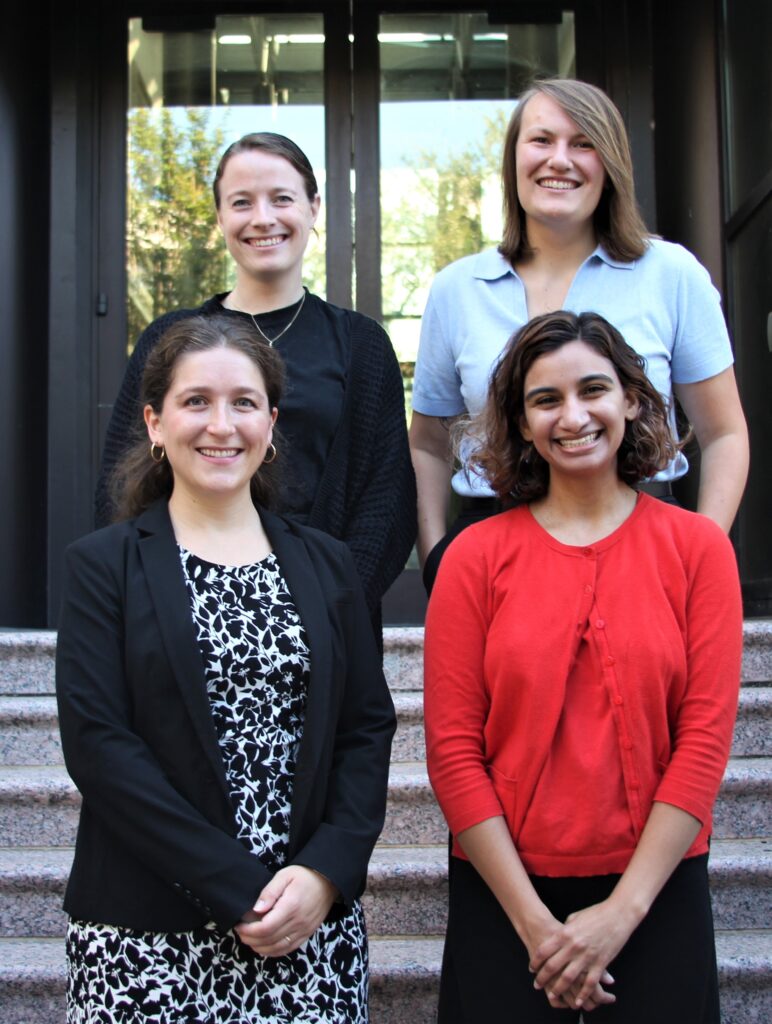 The William Wayne Justice Center for Public Interest Law's Public Service Scholars Program provides $1500 scholarships for up to 4 second and third year students with a demonstrated commitment to studying and working in public service and promoting it at the Law School.  "Public service" for this program includes legal work in non-profit, pro bono, government and legislative settings.
The Scholars serve on the Justice Center Student Advisory Board, the purpose of which is to provide the Center with insight into the experiences of students pursuing public service and public interest law; to facilitate communication between the Center, students, and student organizations with a public interest focus; and to continue to build the Law School's public interest community and culture of service. The board is composed of the Public Service Scholars along with the recipients of the Equal Justice, G. Rollie White, and Reaud Scholarships.
The board meets with Justice Center staff four to five mornings each semester (typically at 8:00 a.m.), and attendance is mandatory. Students also occasionally meet in smaller groups to discuss particular ideas. At board meetings, students are asked to provide input and assistance on programs and initiatives; students share student organization news; and small groups report on their ideas and discuss them with the larger group.
In past years, members of the board have suggested and worked with Justice Center staff to implement a number of initiatives, such as hosting the Justice Center's annual open house, creating programing on public service loan forgiveness, strengthening student ties to public-interest alumni, and developing programming for students of color pursuing public interest law.
Public Service Scholars are selected based on their 1) commitment to public service, 2) involvement in student organizations and interest in promoting public service at the law school, and 3) stated goals for serving on the student advisory board. Financial need is not considered during the selection process. Additional limited scholarship support may be available for Scholars whose educational debt for law school will exceed the average debt of graduating students (currently $65,000).
Each student selected as a Scholar is expected to work closely with the Justice Center during the 2023-2024 academic year (approximately 8-10 hours per month). Scholarship recipients are required to sign an agreement before funds are disbursed. Each Scholar agrees to attend board meetings; to attend and promote Justice Center events; to work with Justice Center staff and other students to help plan Justice Center programs, build the Law School's public interest community, and promote a schoolwide culture of service; and to sign and fulfill the pro bono pledge.
2023-2024 Scholars:
For more information, please email: justicecenter@law.utexas.edu
Application Information
Application information for the 2024-25 Public Service Scholars program will be available in late spring 2024.
Students in their second or third year of law school are invited to apply by submitting an online application. Please carefully review the scholarship criteria and expectations and the purpose and activities of the Justice Center Student Advisory Board described on this page before applying. Application requirements include an essay describing your commitment to public service, your interest in promoting public service at the law school, and your goals for serving on the Justice Center Student Advisory Board.
Recipients
2023
2022
2021
2020
2019
2018
2017
2016
2015
2014
2013
2012
2011
2010
2009
2008
2007
2006
2005