Faculty Profile: William E Forbath
Main Profile Content
Featured Work
Pair of Blog Posts on Law & Political Economy about "Socialism – Past and Future" – with a symposium of responses
Law and Political Economy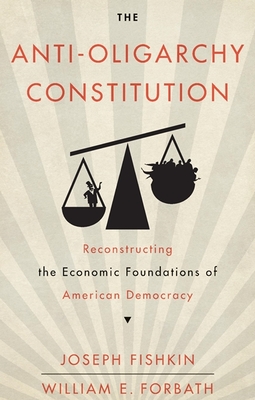 Socialism is back. But what is socialism? We have forgotten a lot about what it meant in its salad days, a century ago. And what we have forgotten may include what might be compelling today.
Universal health care and basic income, public investment in green industry and infrastructure, radical changes in corporate governance, nationalizing fossil fuel: To skeptics and foes, all these ideas smack of socialism. What about those of us who support them? Does that make us socialists? What are the stakes in revisiting, and maybe reinventing, the socialist tradition?
This series of two blog posts is a rough, tentative, brief first pass at that question, using a bit of comparative constitutional law and history. Comparative constitutionalists are like everyone in forgetting much of what socialism – and socialist constitutional ideas– were about in their heyday. I'll point out a couple big, forgotten things that seem worth remembering in a time of democratic disrepair.y.
Read more
Professional Activities
2019
April 1, 2019
Paper Presentation
"The Jewish Constitutional Moment," Princeton University, Public Seminar, Program in Law & Public Affairs, Princeton, N.J.
Download (PDF)
2017
May 19-21, 2017
Workshop Leader
Principal Director & Convener - Open Society Foundation Project on Expanding the Scope for Social and Economic Rights Litigation in Ghana and South Africa: "Toward a New Constitutional Political Economy – Transition and Transformation," Cape Town, South Africa, May 19-21, 2017
Download (PDF)
March 5, 2017
Talk
"The Jewish Constitutional Moment," Conference on "Jewish Law in the Modern State," Yale Law School, New Haven, CT, March 5, 2017
Download (PDF)
February 10, 2017
Talk
"Law, Lawyering and the Labor Movement: Past, Present, Future," Conference on "Lawyers and Social Movements," UCLA, Los Angeles, CA, February 10, 2017
January 10-14, 2017
Conference Leader
Principal Director & Convener - Open Society Foundation Project on Expanding the Scope for Social and Economic Rights Litigation in Ghana and South Africa: "Equitable, Democratic and Sustainable Pathways of Oil Governance and Economic Development?" Accra, Ghana, January 10-14, 2017
Download (PDF)
2016
December 16, 2016
Featured Speaker
Featured speaker: The American Constitution Society for Law and Policy Presents: Is America Becoming a Plutocracy? Press Conference Call/American Constitution Society, December 16, 2016
September 22, 2016
Lecture
"The Jewish Constitutional Moment: Diaspora and Group Rights in the Making of American Jewishness and Modern Liberalism," Gabry Memorial Lecture, University of Virginia, Charlottesville, VA, September 22, 2016
April 19, 2016
Lecture
"The Future of Economic and Social Rights," Lecture at Boston College Law School, Chestnut Hill, MA, April 19, 2016
March 25, 2016
Featured Speaker
Fishkin & Forbath, The Anti-Oligarchy Constitution in draft - centerpiece of conference on "Constitution and Economic Inequality" at The Center for Constitutional Governance 2016 Annual Conference, Columbia Law School, New York, NY, March 25, 2016
January 28-30, 2016
Core Speaker and Text
Texas Law Review Symposium on "The Constitution and Economic Inequality" – core text Fishkin & Forbath, The Anti-Oligarchy Constitution in draft, with commentaries by Jack Balkin, Jeremy Kessler, Cynthia Estlund, Frank Michelman, Jed Purdy, & Reva Siegel, Austin, TX, January 28–30, 2016
2015
March 30, 2015
Paper Presentation
"Wealth, Commonwealth and the Constitution of Opportunity: A Story of Two Traditions," Harvard University Workshop on the History of Capitalism, Cambridge, MA, March 30, 2015 (with Joseph Fishkin)
March 18-19, 2015
Lecture
"The Jewish Constitutional Moment in the Early Twentieth Century," Lecture at Conference on "Jewish Rights, Minority Rights, Human Rights?" Tel Aviv University, Tel Aviv, Israel, March 18-19, 2015
2014
May 18-19, 2014
Seminar Leader
"Constitution, Courts, and the South African National Political Economy," (with Dennis Davis) at "Heterodox Innovations in Development Economics and Social and Economic Rights," sponsored by the Radcliffe Institute and the Ecole du Droit, SciencesPo, Paris, France, May 18-19, 2014