Dean and Leadership
Ward Farnsworth
Dean & John Jeffers Research Chair in Law
Before his appointment as dean of The University of Texas School of Law, Ward Farnsworth taught for 15 years at the Boston University law school, where he also served as associate dean for academic affairs. Dean Farnsworth is reporter for the American Law Institute's Restatement (Third) Torts: Liability for Economic Harm. He is author of Restitution: Civil Liability for Unjust Enrichment, published by the University of Chicago Press in 2014; The Legal Analyst, published by the University of Chicago Press in 2007; and Farnsworth's Classical English Rhetoric, published by David R. Godine in 2010. He has published scholarly articles on a range of topics in the Columbia Law Review, the University of Chicago Law Review, the Michigan Law Review and various other journals.
He teaches courses on torts, contracts, civil procedure, admiralty and rhetoric. Dean Farnsworth graduated with high honors from the University of Chicago Law School in 1994, and afterward served as a law clerk to Anthony M. Kennedy, associate justice of the United States Supreme Court, and to Richard A. Posner, chief judge of the United States Court of Appeals for the Seventh Circuit. He has also served as legal adviser to the Iran-United States Claims Tribunal in the Hague.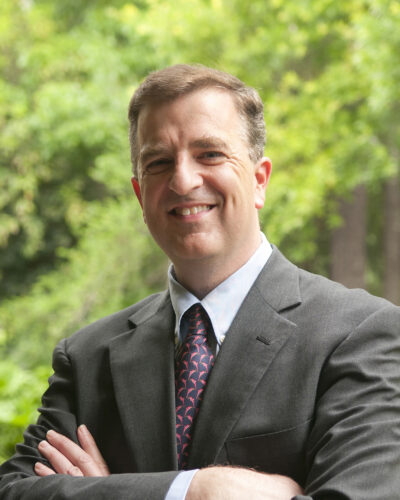 Robert M. Chesney
Associate Dean for Academic Affairs & Charles I. Francis Professor in Law
Bobby Chesney is the Charles I. Francis Professor in Law and associate dean for academic affairs at The University of Texas School of Law. In addition, he is the director of the Robert S. Strauss Center for International Security and Law, a university-wide research unit bridging across disciplines to improve understanding of international security issues. In 2009, Professor Chesney served in the Justice Department in connection with the Detention Policy Task Force created by Executive Order 13493. He also previously served the Intelligence Community as an associate member of the Intelligence Science Board and as a member of the Advanced Technology Board. In addition to his current positions at The University of Texas, he is a non-resident senior fellow of the Brookings Institution, a member of the American Law Institute, and a senior editor for the Journal of National Security Law & Policy. He is a co-founder and contributor to www.lawfareblog.com, the leading source for analysis, commentary, and news relating to law and national security. In addition to his blogging at Lawfare, those interested in national security law should consider following Professor Chesney on Twitter (@bobbychesney). Professor Chesney's scholarship focuses on U.S. national security policies and institutions, encompassing both domestic and international law issues. His articles may be downloaded from SSRN here.
Professor Chesney is a magna cum laude graduate of both Texas Christian University and Harvard Law School. After law school he clerked for the Honorable Lewis A. Kaplan of the United States District Court for the Southern District of New York and the Honorable Robert D. Sack of the United States Court of Appeals for the Second Circuit. He then practiced with the firm Davis Polk & Wardwell in New York (litigation), before beginning his academic career with Wake Forest University School of Law. There he received a teacher of the year award from the student body in one year, and from the school's dean in another. In 2008 he came to The University of Texas School of Law as a visiting professor, and then joined UT on a permanent basis in 2009. He became the Associate Dean for Academic Affairs in 2011.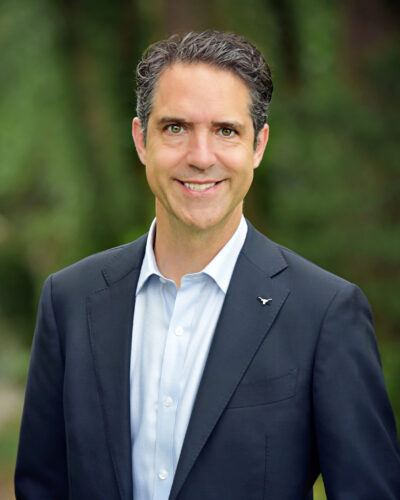 William E. Forbath
Associate Dean for Research & Lloyd M. Bentsen Chair in Law
Professor Forbath came to Texas in 1997 after more than a decade on the faculties of law and history at UCLA. Among the nation's leading legal and constitutional historians, he is the author of Law and the Shaping of the American Labor Movement (Harvard, 1991), the forthcoming The Constitution of Opportunity (Harvard, 2015, with Joseph Fishkin) and dozens of articles, book chapters and essays on legal and constitutional history and theory. His scholarly work appears in Yale Law Journal, Harvard Law Review, Stanford Law Review, Law and Social Inquiry, and the Journal of American History; his journalism at Politico.com and in the New York Times, American Prospect and the Nation.
His current research concerns social and economic rights in the courts and social movements of the Southern Hemisphere, and Jews, law and identity politics in the Progressive Era. Professor Forbath visited at Columbia Law School in 2001-02 and at Harvard Law School in 2008-09. He is on the Editorial Boards of Law & History, Law & Social Inquiry: Journal of the American Bar Foundation, and other journals, and on the Board of Directors of the American Society for Legal History, Texas Low-Income Housing Information Services and other public interest organizations.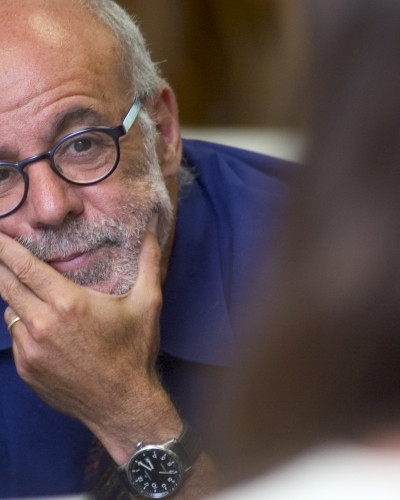 Eden E. Harrington
Associate Dean for Experiential Education & Director of the William Wayne Justice Center for Public Interest Law | Clinical Professor
Eden Harrington is associate dean for experiential education, director of the William Wayne Justice Center for Public Interest Law and a clinical professor at the law school. She teaches internship courses linked to nonprofit organizations, government agencies, and legislative offices. Prior to joining the faculty in 2000, she taught clinics and served as director of Public Interest Programs at St. Mary's University School of Law.
Harrington previously was the executive director of the Texas Resource Center, a federally-funded community defender organization representing death-sentenced inmates in post-conviction appeals. She also worked with the ACLU Fifth Circuit Death Penalty Project, Texas Rural Legal Aid and the Medicare Advocacy Project in Los Angeles.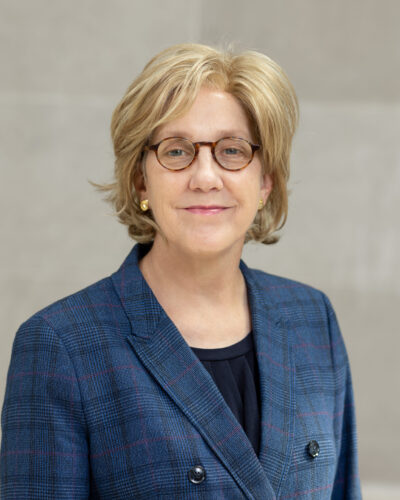 Elizabeth T. Bangs
Assistant Dean for Student Affairs
Dean Bangs is the primary advocate for law students within the School of Law and the university. She counsels students on academic, personal and professional matters. Together with the members of the staff, she coordinates and supports a range of student services, programming and special events. Dean Bangs graduated with honors from Harvard College and Harvard Law School. Prior to returning to academia, she was a judicial law clerk on the Ninth Circuit and in the Central District of California and a trial attorney in the United States Department of Justice.
Prior to coming to The University of Texas, she was the director of legal research and writing at Harvard Law School and the University of Oklahoma College of Law. She has also taught civil procedure and disability law and has experience in academic support and bar preparation.
Dean Bangs lives in Austin with her husband, who teaches religious studies at The University of Texas; their two children, Zack (born in 2011) and Charlotte ("Charlie," born in 2013); and their newest addition, Lab-Shepherd mix Molly. Dean Bangs spends Saturday mornings watching preschoolers play soccer, knows "Frozen" by heart and is always searching for new Austin restaurants that are both kid and adult friendly. She loves to bake. Her door is always open to students.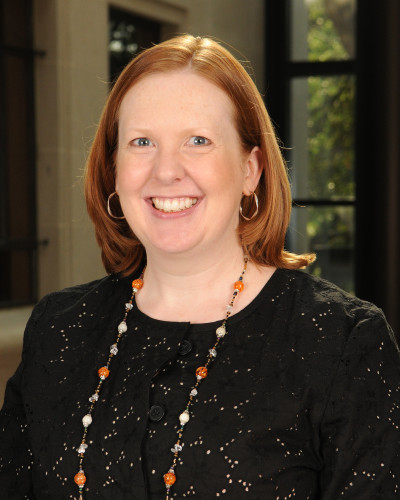 Send Email
Phone: 512-232-1313
Molly Brownfield
Director, Tarlton Law Library & Assistant Dean for Information Services / Lecturer
Molly Brownfield was promoted to be the Director of the Tarlton Law Library and Assistant Dean for Information Services in 2022 after serving in prior roles including Interim Director and Deputy Director of Tarlton. Molly actually began her academic law library career at the University of Texas School of Law's Tarlton Law Library as a Tarlton Fellow from 2004-2006. In the years between completing the fellowship and returning to Texas Law in 2017, Molly worked as a law librarian at Rutgers Law School in Newark, NJ, and then at Duke University School of Law in Durham, NC where she was the Head of Reference Services and a Lecturing Fellow. She also spent several years in the private sector – first as the Manager of Library Services at Finnegan, Henderson, Farabow, Garrett & Dunner, LLP, and then practicing trademark law with the law firm of Kelly IP, LLP in Washington, DC.
Molly holds a B.A. in French and Comparative Areas Studies from Duke University, a J.D. from the University of Minnesota Law School, and a Master of Science in Information Studies from the University of Texas School of Information. She is a long-time member of the American Association of Law Libraries.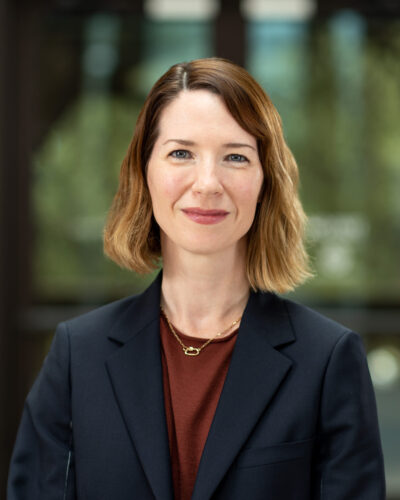 Send Email
Phone: 512-471-6228
Lauren Fielder
Assistant Dean for Graduate and International Programs
Lauren Fielder, LL.M., J.D., a native Texan and '07 graduate of the LL.M. program in Latin American and International Law from Texas Law, came back to her alma mater in June 2014 as the director of Graduate and International Programs and a senior lecturer. A year later, she was promoted to Assistant Dean, with overall responsibility for Texas Law's LL.M. Program and international programs, as well as teaching International Human Rights Law in the fall 2015.  She taught international and constitutional law courses from 2005 to 2009 at Baylor Law School and Baylor University's Political Science and International Relations Department. From 2008 to June 2014, Professor Fielder lived in Lucerne, Switzerland, where she was an assistant professor of law and assistant director of the Transnational Legal Studies Program at the University of Lucerne School of Law. There she taught international courses including African law, transnational litigation, U.S. constitutional law, international women's and children's rights, and protection of vulnerable groups. She also serves as a visiting associate professor at the Brooklyn Law School in New York City. Professor Fielder is a member of the American Bar Association, International Law Section; Texas Bar Association, International and Family Law Sections; Oklahoma Bar Association; and NAFSA, the Association of International Educators.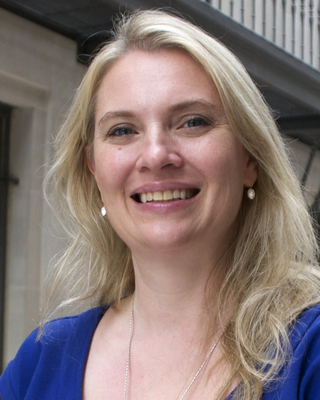 Send Email
Phone: 512-232-1175
Michael Harvey
Assistant Dean for Technology
As Assistant Dean of Information Technology, Mike Harvey reports directly to the Dean as a member of the Law School's leadership team and is responsible for leading a customer-focused organization that delivers efficient and effective technology systems and services to advance the teaching, research, and service missions of the Law School and to sustain and enhance the Law School's eminence in its field. He has over twenty-five years of experience in Information Technology and related fields, with over fifteen years serving UT and the School of Law.
Melinda Heidenreich
Assistant Dean for Business Affairs
Melinda Heidenreich joined Texas Law as Chief Business Officer in April 2021. She is responsible for all accounting, budgeting, and financial transactions for the school. Melinda has over 18 years of administrative and financial experience at the university. Prior to joining the Law School, she worked as Chief Business Officer for the School of Undergraduate Studies (2020-21) and in various departments of the Cockrell School of Engineering for nearly ten years. She was honored to be a recipient of the university's 2019 Outstanding Staff Award. Melinda earned an M.S. degree in Business from Texas A&M, Commerce (2016) and a B.S. in Communications from the University of Idaho (1997).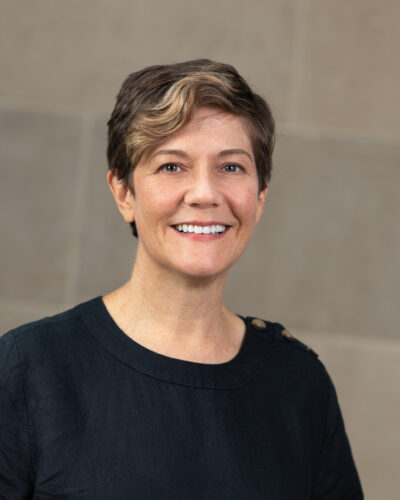 Send Email
Phone: 512-232-1007
Shavonne Henderson
Assistant Dean for Equity and Inclusion & Lecturer
Shavonne Henderson serves as the Assistant Dean for Equity and Inclusion and as a Lecturer at The University of Texas School of Law. As Assistant Dean for Equity and Inclusion, Henderson partners with other members of the Law School leadership team to devise and implement strategies for promoting diversity and inclusion among students, faculty, and staff. She spearheads improvements of the student experience, providing guidance on best practices to relevant committees and other law school leaders, as well as enrichment opportunities on equity and inclusion. Henderson also serves as chair of the Diversity and Inclusion Committee.
A Houston native and double Longhorn, Henderson has devoted much of her career to pursuing the principles of fairness, equity, inclusion, and access for Texans and our law school community. After receiving a B.A. in the Plan II Honors Program and a B.A. in Government from The University of Texas at Austin, she went on to earn her J.D. from the School of Law. While a student at the Law School, Henderson served on the Faculty and Student Advisory Committee charged with addressing matters of diversity, equity, access and inclusion; was a regional officer for the Black Law Students Association; served as the president of Phi Alpha Delta Law Fraternity; and was a member of the Texas Journal on Civil Liberties and Civil Rights.
After law school, she worked as a litigator for regional and national firms, representing clients in pharmaceutical product liability cases across the country. During that time, she served on firm-wide and national committees geared toward improving inclusion, including the steering committee for the leading civil defense bar association. In 2013, Henderson moved into higher education administration at Thurgood Marshall School of Law, and subsequently served as the Assistant Director of Policy Research for an interdisciplinary research institute at the University while also teaching here.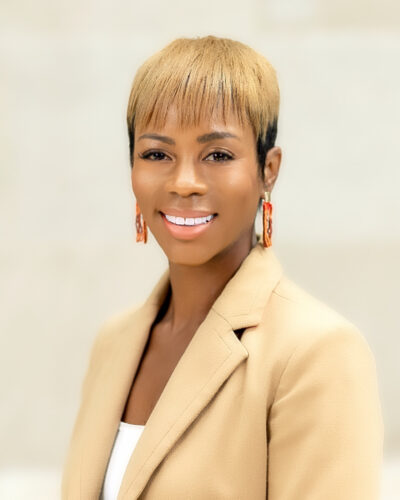 Elizabeth A. Hilton
Executive Director for Alumni Relations and Development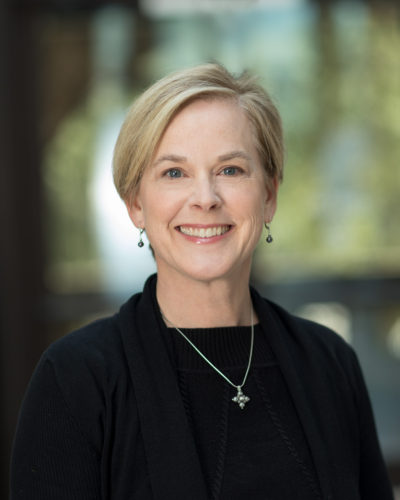 Send Email
Phone: 512-232-1112
Mathiew Le
ASSISTANT DEAN FOR ADMISSIONS AND FINANCIAL AID
Mathiew Le is the Assistant Dean of Admissions and Financial Aid at the University of Texas School of Law. A native Texan, he earned his B.A. from the University of Texas at Austin and his J.D. from The Ohio State University Moritz College of Law in Columbus, where he was a senior editor for I/S: A Journal of Law and Policy for the Information Society.
Prior to joining Texas Law, Dean Le was the assistant dean of admissions and financial aid at the University of Washington School of Law and the associate director of admissions and director of campus diversity at McGeorge School of Law, University of the Pacific in Sacramento, California. Dean Le has presented at numerous conferences and has held leadership and service positions at the university, state, and national level, including LSAC, where he served on the Board of Trustees and chaired the Services & Programs Committee and the educational conference for new law school admissions professionals. With AccessLex, he served on the Financial Education Advisory Committee contributing to the Business Best Practices for Your Financial Aid Office guide.
He has a deep commitment to diversity and believes in providing access to a legal education, especially among underrepresented segments of the population. Alongside two colleagues from the University of Iowa College of Law and DePaul University School of Law, he co-founded the inaugural National Asian Pacific American Pre-Law Conference.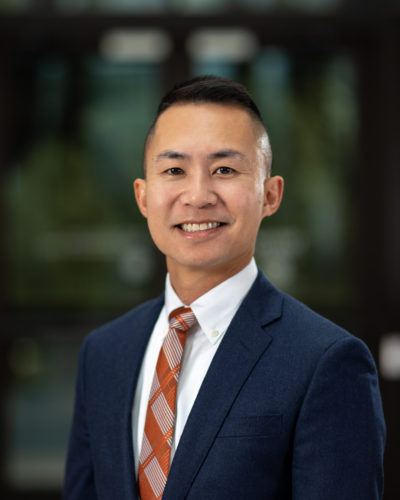 Send Email
Phone: 512-232-1200
David A. Montoya
Assistant Dean for Career Services
Assistant dean since April 2004, David Montoya heads the Career Services Office (CSO), overseeing day-to-day operations, managing and developing resources for student career assistance, developing policies and procedures, conducting employer outreach and counseling students.
A native of Santa Fe, N.M., David earned a B.A. in business administration from the University of Notre Dame in 1985, where he was designated a Notre Dame Scholar. He received his J.D. from The University of Texas School of Law in 1995.  Before attending law school, he was a CPA and worked for Arthur Andersen, LLP, a former international CPA firm, and Burlington Resources, a former Fortune 500 Company in the oil and gas industry.
David practiced law for nearly 10 years with firms in Texas, and was a partner with Jackson Walker, LLP in the Commercial Litigation and Corporate Reorganizations/Restructuring sections, primarily serving the telecommunications, technology and financial services industries. He served on recruiting and hiring committees for several past employers, and has extensive recruiting, interviewing and hiring experience.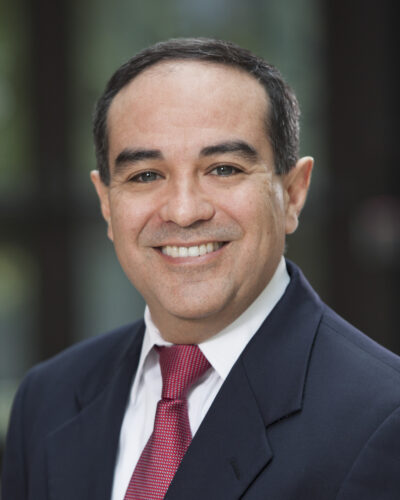 Send Email
Phone: 512-232-1155
Gregory J. Smith
Assistant Dean for Continuing Legal Education
Greg Smith joined Texas Law Continuing Legal Education (CLE) in December 2012. He oversees all aspects of the educational and business operations of the department, including program development, event management, marketing, finance and technology. Pursuing a career as a CLE professional, he has worked in management roles for several CLE providers, including Colorado Bar Association CLE and the National Institute for Trial Advocacy. He is also a past president of the Association for Continuing Legal Education (ACLEA).
Greg practiced for several years in the areas of banking, bankruptcy and commercial litigation and served for two years as Administrative Counsel to the Chief Judge of the Colorado Court of Appeals. He holds a Juris Doctor from the University of Denver College of Law and is a graduate of Colorado State University.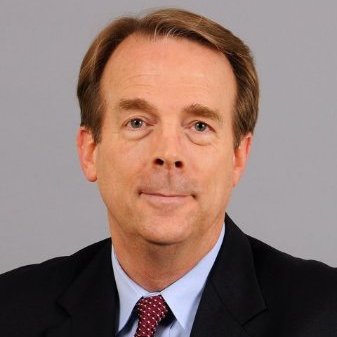 Send Email
Phone: 512-232-1174