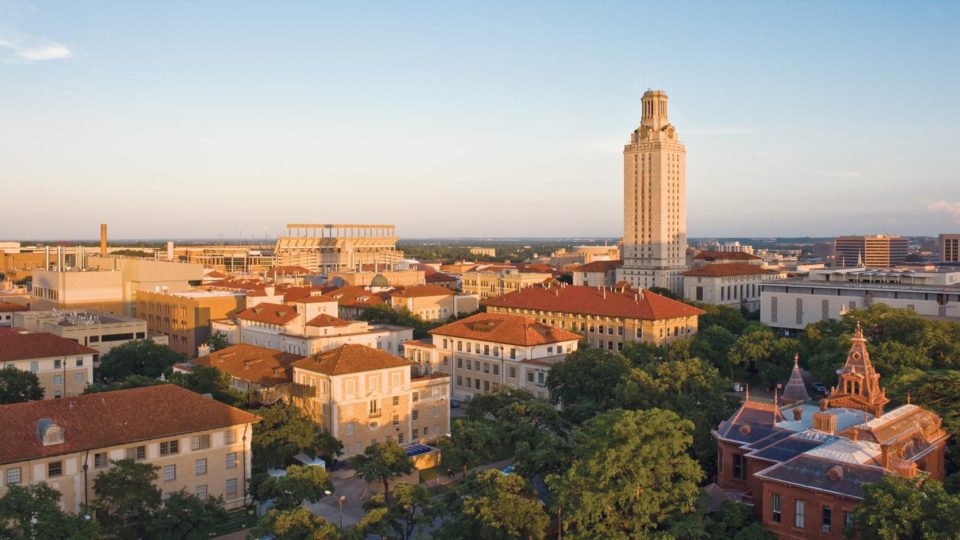 Incoming Exchange Students
The University of Texas at Austin (UT) is home to over 5,000 international students, and the rich diversity on our campus is essential to our success as a learning community. As part of the University's efforts to promote internationalization and global engagement, The University of Texas School of Law (Texas Law) has established exchange agreements with 33 partner institutions from 19 different countries that allow law students from these universities to attend Texas Law as a law exchange student.
Texas Law is ranked among the top 16 national law schools and among the top 5 public law schools in the nation. Additionally, we have an unbeatable set of 14 clinics, 16 programs and centers, 13 student-run journals, and 35 student organizations that round out law students' legal education.
Exchange students participating in the Incoming Exchange Student Program are fully integrated into university life and have full access to all of the services offered by UT. Information for prospective exchange students is available on the Texas Global website.
Live Virtual Admissions Information Sessions
We hope you will join us for one of our upcoming virtual admissions information sessions. Admissions sessions are offered once a month on Thursdays. You will need a computer or mobile device and an internet connection to access virtual sessions. You must also download the Zoom app. Register for an upcoming virtual session. Note that all times are Central Time.
Look Around Virtual Tour
Take a 360 look at some of our beloved campus spots on this virtual tour. Click "Learn More" to listen to our audio guide. Do not click "Virtual Session" or "Apply Online."
Requirements
Incoming exchange students must be law students at one of our partner institutions. Non-law exchange students at UT are not permitted to take classes at the Law School.
Incoming law exchange students take courses at the Law School, integrated with both J.D. and LL.M. students. There is some opportunity to take graduate-level courses in other departments however. All exchange students are required to take Introduction to U.S. Law in the fall semester or U.S. Constitutional Law in the spring semester to build a strong foundation for their studies at Texas Law.
There is a mandatory week-long new exchange student orientation at the Law School the week before classes begin. For other important dates, visit the Texas Law Academic Calendar.
Nominations
Nominations to study on exchange at Texas Law must come directly from the exchange coordinator at the partner institution. Nominations for the fall semester are due by March 1st. Nominations for the spring semester are due by October 1st.  Questions should be sent to the Law School's Office of Graduate & International Programs at IncomingExchange@law.utexas.edu. The incoming exchange coordinator at Texas Law will send the exchange program guidebook to the exchange coordinator at the partner institution and to the nominated student(s).
The City of Austin
In addition to being ranked among the top 16 national law schools and among the top 5 public law schools in the nation, Texas Law is also in Austin, the Live Music Capital of the World, the second fastest growing city in the U.S., and the second best city for liberals to live. Boasting 400 live music venues, 100 barbecue restaurants, 200 miles of urban hike and bike trails, and 300 sunny days each year, Austin is the best place in the world to be a law student.
Post-Exchange Opportunities at Texas Law
Did you love being an exchange student at Texas Law? Would you like to come back to Texas Law and complete an LL.M.? If the answer is "Yes!", we invite you to review our application information and email questions to LLM@law.utexas.edu.
Texas Law: This is Where it Begins
Here is a sneak peek at our amazing city and beautiful campus, and a little taste of what it is like to be part of our Texas Law community. At The University of Texas, we say "What Starts Here Changes the World"—and this is where it all begins.