Faculty Profile: Robert M Chesney
Main Profile Content
Featured Work
5 Harvard National Security Journal 305 (2014)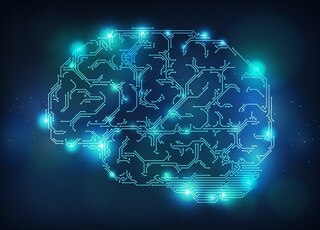 Does it really matter, from a legal perspective, whether the U.S. government continues to maintain that it is in an armed conflict with al Qaeda? Critics of the status quo regarding the use of lethal force and military detention tend to assume that it matters a great deal and that shifting to a postwar framework will result in significant practical change. Supporters of the status quo tend to share that assumption and oppose abandoning the armedconflict model for that reason. But both camps are mistaken about this common premise. For better or worse, shifting from the armed conflict model to a postwar framework would have far less of a practical impact than both assume....
Read more
Biography
Bobby Chesney holds the James Baker Chair and also serves as the Associate Dean for Academic Affairs at the University of Texas School of Law. In addition, he is the Director of the Robert S. Strauss Center for International Security and Law, a University-wide research unit bridging across disciplines to improve understanding of international security issues. He has served the university in a variety of other capacities, including the current university strategic planning process (co-chair of the academic matters working group), the 2019-20 Council for Texas Impact (co-chair), the Advisory Committee on Classified Research, the Faculty Council Advisory Committee on Budgets, the Faculty Grievance Hearing Pool, a Provost Search Committee, and a Dean Search Committee.
Professor Chesney's scholarship focuses on U.S. national security policies and institutions, encompassing both domestic and international law issues. His articles may be downloaded from SSRN here. He teaches a variety of courses, including: Cybersecurity Law and Policy; Law of the Intelligence Community; Constitutional Law; National Security Law; Evidence; and Counterterrorism Law and Policy. For Professor Chesney's free eCasebook on Cybersecurity Law, Policy, and Institutions, click here.
Professor Chesney is a co-founder and contributor to www.lawfareblog.com, the leading source for analysis, commentary, and news relating to law and national security. In addition to his blogging at Lawfare, those interested in national security law should consider following Professor Chesney on Twitter (@bobbychesney), listening to the National Security Law Podcast (which he co-hosts with his colleague Steve Vladeck), and viewing his contributions to the National Security Law Lectures series (which he co-founded with Matt Waxman).
In 2009, Professor Chesney served in the Justice Department in connection with the Detention Policy Task Force created by Executive Order 13493. He also previously served the Intelligence Community as an associate member of the Intelligence Science Board and as a member of the Advanced Technology Board. He is a member of the American Law Institute.
Professor Chesney is a magna cum laude graduate of both Texas Christian University and Harvard Law School. After law school he clerked for the Honorable Lewis A. Kaplan of the United States District Court for the Southern District of New York and the Honorable Robert D. Sack of the United States Court of Appeals for the Second Circuit. He then practiced with the firm Davis Polk & Wardwell in New York (litigation), before beginning his academic career with Wake Forest University School of Law. There he received a teacher of the year award from the student body in one year, and from the school's dean in another. In 2008 he came to the University of Texas School of Law as a visiting professor, and then joined UT on a permanent basis in 2009. He became the Associate Dean for Academic Affairs in 2011. He is from San Antonio.