Robert M Chesney
John Jeffers Research Chair in Law
Honorable James A. Baker III Chair in the Rule of Law and World Affairs
Dean
Faculty Profile: Robert M Chesney
Main Profile Content
Featured Work
Deep Fakes: A Looming Challenge for Privacy, Democracy, and National Security (with Danielle Citron)
107 California Law Review 1753 (2019)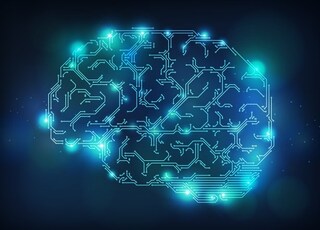 Harmful lies are nothing new. But the ability to distort reality has taken an exponential leap forward with "deep fake" technology. This capability makes it possible to create audio and video of real people saying and doing things they never said or did. Machine learning techniques are escalating the technology's sophistication, making deep fakes ever more realistic and increasingly resistant to detection. Deep-fake technology has characteristics that enable rapid and widespread diffusion, putting it into the hands of both sophisticated and unsophisticated actors. While deep-fake technology will bring with it certain benefits, it also will introduce many harms. The marketplace of ideas already suffers from truth decay as our networked information environment interacts in toxic ways with our cognitive biases. Deep fakes will exacerbate this problem significantly. Individuals and businesses will face novel forms of exploitation, intimidation, and personal sabotage. The risks to our democracy and to national security are profound as well. Our aim is to provide the first in-depth assessment of the causes and consequences of this disruptive technological change, and to explore the existing and potential tools for responding to it. We survey a broad array of responses, including: the role of technological solutions; criminal penalties, civil liability, and regulatory action; military and covert-action responses; economic sanctions; and market developments. We cover the waterfront from immunities to immutable authentication trails, offering recommendations to improve law and policy and anticipating the pitfalls embedded in various solutions.
Read more
Biography
Bobby Chesney is the Dean of Texas Law and holds the James A. Baker III Chair in the Rule of Law and World Affairs.
He was previously the Associate Dean for Academic Affairs (2011-2022) and director of the Robert S. Strauss Center for International Security and Law (a University-wide research unit bridging across disciplines to improve understanding of international security issues). He has served the university in a variety of other capacities, including co-chairing several university-wide strategic planning processes.
Dean Chesney's scholarship focuses on U.S. national security and cybersecurity. His articles may be downloaded from SSRN here. He teaches a variety of courses, including: Cybersecurity Law and Policy; Law of the Intelligence Community; Constitutional Law; National Security Law; Evidence; and Counterterrorism Law and Policy. For Dean Chesney's free eCasebook on Cybersecurity Law, Policy, and Institutions, click here.
Dean Chesney is a co-founder and contributor to www.lawfareblog.com, the leading source for analysis, commentary, and news relating to law and national security. In addition to his blogging at Lawfare, those interested in national security law should consider following Dean Chesney on Twitter (@bobbychesney), listening to the National Security Law Podcast (which he co-hosts with his colleague Steve Vladeck), and viewing his contributions to the National Security Law Lectures series (which he co-founded with Matt Waxman).
In 2021, Dean Chesney was appointed to the Cybersecurity Advisory Committee for the U.S. government's Cybersecurity and Infrastructure Security Agency. In 2009, Dean Chesney served in the Justice Department in connection with the Detention Policy Task Force created by Executive Order 13493. He also previously served as an associate member of the Intelligence Science Board and as a member of the Advanced Technology Board, both of which were advisory to the Office of the Director of National Intelligence. He has been a member of the American Law Institute since 2007.
Dean Chesney is a magna cum laude graduate of both Texas Christian University and Harvard Law School. After law school he clerked for the Honorable Lewis A. Kaplan of the United States District Court for the Southern District of New York and the Honorable Robert D. Sack of the United States Court of Appeals for the Second Circuit. He then practiced in the litigation department of Davis Polk & Wardwell in New York City, before launching his academic career with Wake Forest University School of Law. There he received a teacher of the year award from the student body in one year, and from the school's dean in another. In 2008 he came to the University of Texas School of Law as a visiting professor, and then joined UT on a permanent basis in 2009. He is from San Antonio.