Faculty Profile: Susan C Morse
Main Profile Content
Featured Work
Emergency Money: Lessons from the Paycheck Protection Program
55 U. Mich. J. L. Reform 175 (2021)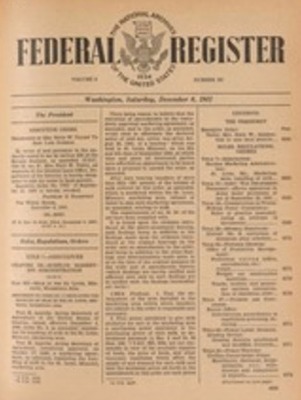 The Paycheck Protection Program, or PPP, was huge. Between April 2020 and May 2021, it provided almost $800 billion to more than 11 million businesses—about a third of all U.S. businesses with 500 employees or fewer. The PPP reveals tools that can be applied to similar distributions of emergency funds. One tool is back-end adjustments, meaning that funds are first distributed and then later it is decided whether recipients may keep the money. Another tool is distribution in descending order of necessity, meaning that the first recipients to receive funds are applicants that most clearly meet the criteria of the program. A fund can follow distribution in descending order of necessity to disburse all of its funds or to collect information needed to improve future distribution policy.
Read more
Biography
Susan Morse joined the University of Texas law faculty in 2013. She studies and writes about international tax policy, tax compliance and regulatory design. She is interested in the interaction between legal systems and private ordering.
Recent writings in tax policy include The Quasi-Global GILTI Tax, 18 Pitt. Tax Rev. 1932 (2021) (symposium contribution); Do Tax Compliance Robots Follow the Law? (symposium contribution), 16 Ohio State Tech. L. J. 278 (2020); GILTI: The Co-operative Potential of a Unilateral Minimum Tax, 2019 British Tax Rev. 512; Does Parenting Matter? U.S. Firms, Non-U.S. Firms, and Global Tax Accruals (with Eric J. Allen), 4 J. L. Fin. & Acct'g 239 (2019); International Cooperation and the 2017 Tax Act, 128 Yale L. J. Forum 362 (Oct. 25, 2018) and Seeking Comparable Transactions in Patent and Tax, 37 Rev. Litig. Brief (2018).
Recent writings in regulatory design include Emergency Money: Lessons from the Paycheck Protection Program, 55 U. Mich. J. L. Reform 175 (2021); Government-to-Robot Enforcement, 2019 Ill. L. Rev. 1497; When Robots Make Legal Mistakes, 72 Okla. L. Rev. 213 (2019); Regulating by Example, 35 Yale J. Reg. 127 (2018) (with Leigh Osofsky) (featured in online symposium, How Agencies Communicate, at JREG); Safe Harbors, Sure Shipwrecks, 49 U.C. Davis L. Rev. 1385 (2016) (selected for Yale/Stanford/Harvard Junior Faculty Forum, 2015); and Entrepreneurship Incentives for Resource-Constrained Firms, Handbook of Law and Entrepreneurship (forthcoming).
Morse cowrote a Supreme Court amicus brief in 2020 supporting the government in CIC Services, LLC v. Internal Revenue Service (blog coverage here). Morse submitted cowritten Ninth Circuit amicus briefs in 2016, 2018 and 2019 in Altera Corp. v. Commissioner, supporting the government's position that it had validly issued a Treasury regulation that requires cost-sharing arrangements to include stock-based compensation. The Ninth Circuit held for the government and denied rehearing en banc, and the Supreme Court denied cert in 2020. Blog coverage here, here, here, here, here, and here.
Professor Morse teaches Property and Federal Income Tax, as well as the Financial Methods for Lawyers course, which she pioneered at Texas Law. She won the Women's Law Caucus Teacher of the Year award in 2016 and 2020. She is a member of the American College of Tax Counsel and edits the tax section at JOTWELL.com.
Professor Morse clerked for the Honorable Michael Boudin of the United States Court of Appeals for the First Circuit and spent seven years in business tax practice at Ropes & Gray, Boston and Wilson Sonsini Goodrich & Rosati, Palo Alto. Prior to joining the Texas faculty, she served as Associate Professor at UC Hastings College of the Law and as Research Assistant Professor at Santa Clara University School of Law.
Other publications include Innovation and Taxation at Start-Up Firms, 69 Tax L. Rev. 357 (2016); Tax Anti-Avoidance Law in Australia and the United States, 49 Int'l Law. 111 (2015); A Simpler Offshore Profits Transition Tax, 76 Tax Notes Int'l 629 (Feb. 17, 2014); Startup Ltd.: Tax Planning and Initial Incorporation, 14 Fla. Tax Rev. 319 (2013); Tax Haven Incorporation for U.S. Firms: No Exodus Yet, 66 Nat'l Tax J. 395 (2013); The Transfer Pricing Regs Need a Good Edit, 40 Pepperdine L. Rev. 1415 (2013); and A Corporate Offshore Profits Transition Tax, 91 N.C. L. Rev. 549 (2013).
Professional Activities
2022
2021
2020
2019
2018
2017
2016
2015
2014
2013
2012
2011
2009