Faculty Profile: Susan C. Morse
Main Profile Content
Featured Work
49 U.C. Davis L. Rev. 1385 (2016)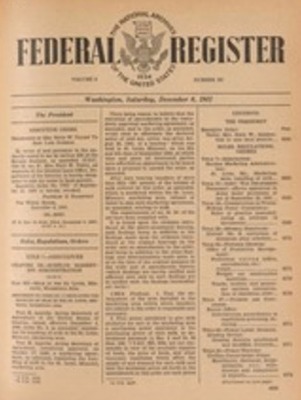 In law, a safe harbor describes behavior that complies with the law, and leaves other facts that fall outside the safe harbor to be judged case-by-case. A sure shipwreck is the mirror image. It describes behavior that violates the law as a matter of rule, and leaves other conduct to be judged by a standard. Safe harbors and sure shipwrecks are both rule-standard hybrids, but they produce asymmetrical incentives. Safe harbors encourage those affected by them to converge on the safe harbor boundary from both directions. Under a first-order analysis, sure shipwrecks only encourage bunching immediately on the compliant side of the sure-shipwreck boundary as a result of the incentive to move out of the noncompliant space. But considerations such as market coordination can cause convergence on lines drawn by sure shipwrecks as well. Overinclusion and underinclusion risks, ex ante versus ex post costs, and interest group influence are some of the considerations that affect safe harbor and sure shipwreck policies.
Read more
Biography
Susan Morse joined the University of Texas law faculty in 2013. She studies and writes about rules and standards, international tax reform and tax compliance; and has taught federal income tax, business tax, international tax, and tax policy courses. She has pioneered the Financial Methods for Lawyers course at Texas Law and won the 2016 Women's Law Caucus Teacher of the Year award. She edits the tax section at JOTWELL.com. Professor Morse clerked for the Honorable Michael Boudin of the United States Court of Appeals for the First Circuit and spent seven years in business tax practice at Ropes & Gray, Boston and Wilson Sonsini Goodrich & Rosati, Palo Alto. Prior to joining the Texas faculty, she served as Associate Professor at UC Hastings College of the Law and as Research Assistant Professor at Santa Clara University School of Law.
Recent writings include Regulating by Example, 35 Yale J. Reg. (forthcoming) (with Leigh Osofsky), which provides a theory for the interpretation of examples in regulations and inspired an online symposium, How Agencies Communicate, at JREG. Morse has also written Safe Harbors, Sure Shipwrecks, 49 U.C. Davis L. Rev. 1385 (2016) and covers safe harbors in the news with op-eds, as here on special needs funding in public schools and here on food labeling. Safe Harbors, Sure Shipwrecks was selected for presentation at the Yale/Stanford/Harvard Junior Faculty Forum in 2015.
Morse submitted a cowritten Ninth Circuit amicus brief in 2016 in Altera Corp. v. Commissioner supporting the validity of Treasury's regulation that requires cost-sharing arrangements to include stock-based compensation. Blog coverage here, here, here and here.
Morse has also recently written Innovation and Taxation at Start-Up Firms, 69 Tax L. Rev. 357 (2016); Tax Anti-Avoidance Law in Australia and the United States, 49 Int'l Law. 111 (2015); A Simpler Offshore Profits Transition Tax, 76 Tax Notes Int'l 629 (Feb. 17, 2014); Startup Ltd.: Tax Planning and Initial Incorporation, 14 Fla. Tax Rev. 319 (2013); Tax Haven Incorporation for U.S. Firms: No Exodus Yet, 66 Nat'l Tax J. 395 (2013); The Transfer Pricing Regs Need a Good Edit, 40 Pepperdine L. Rev. 1415 (2013); and A Corporate Offshore Profits Transition Tax, 91 N.C. L. Rev. 549 (2013),
Professional Activities
2018
2017
2016
2015
2014
2013
2012
2011
2009