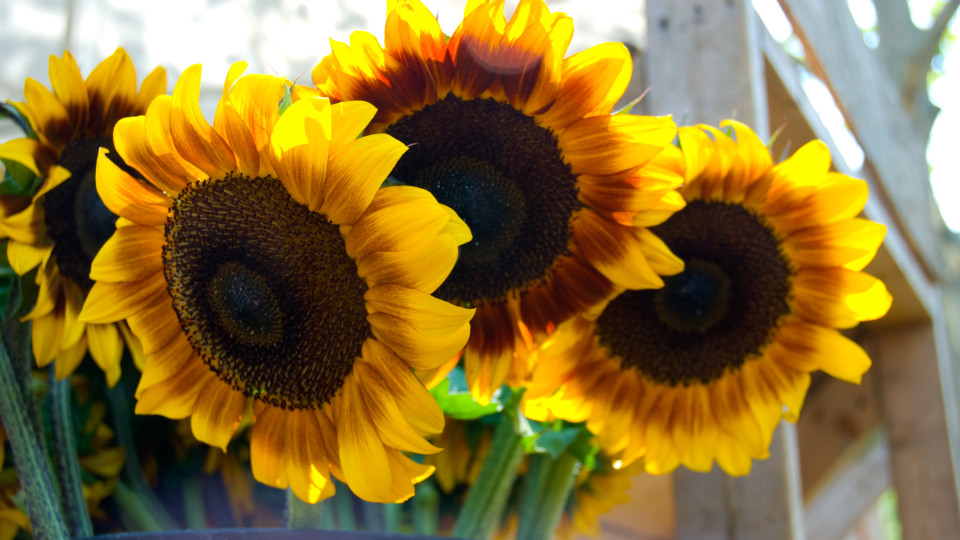 Sunflower Ceremony
The Law School will recognize the Class of 2021 on May 21 & 22, 2021.
The Law School's graduation activities are scheduled for Friday and Saturday, May 21 and 22, at the Law School. At this time, our hope is to have small groups of students participate in a moment of recognition with Dean Farnsworth and Dean Bangs, members of the faculty, and up to four guests per student (including any children who will cross the stage with you). More information about the make-up and timing of these groups will be provided in April.
These moments of recognition will be livestreamed so that friends and extended family may share in them as well.
Traditional regalia for the Law School graduation is a summer business suit, often white suits, Khaki, or seersucker, although dark suits are also worn. Caps and gowns are not customary but are not prohibited. All graduates must wear professional footwear. Neither casual attire nor cocktail/evening attire are permitted.
Prior to graduation, the Student Affairs Office will make doctoral gowns available to borrow for students who wish to take graduation portraits on campus.
MASKS WILL BE REQUIRED FOR ALL PARTICIPANTS AND GUESTS REGARDLESS OF VACCINATION STATUS.
If you do not wish to participate in an in-person moment of recognition you may be part of a livestreamed slideshow of graduates.
All graduates who wish to be part of commencement, whether in person or virtually, must submit this form no later than 5 p.m. on Friday, April 2, 2021.
University-wide Celebration
The university-wide Commencement for the Class of 2021 will be held on campus on May 22, 2021 at 8 p.m. in Darrell K Royal-Texas Memorial Stadium (DKR). Based on current capacity and social distancing guidelines, each graduate will receive a limited number of seats for guests. Tickets will be required for graduates and their guests. Should those guidelines change, additional tickets may become available. Details about tickets and logistics will be shared when those plans are finalized.
The ceremony will include the traditional Tower lighting and fireworks display, and it will be streamed live and recorded so additional family members and friends will be able to watch if they are not able to attend.