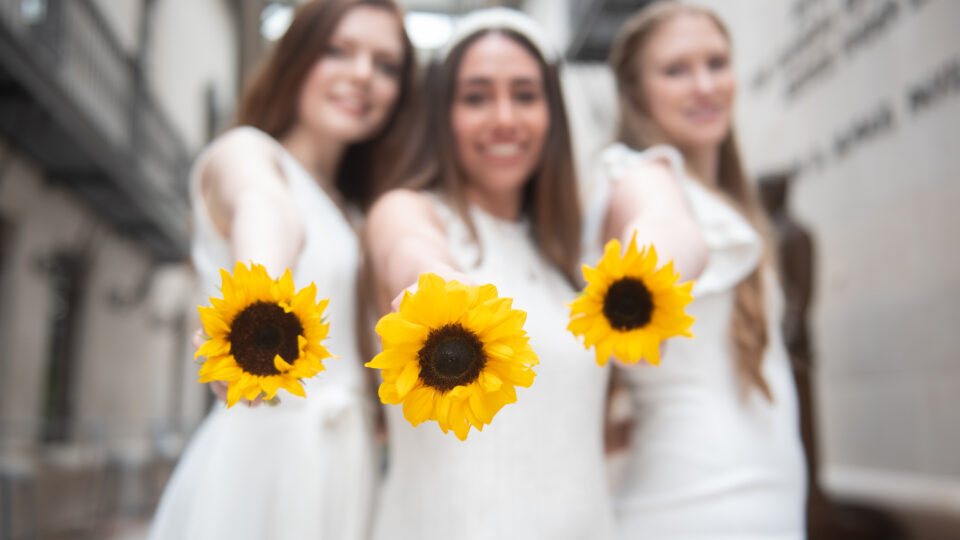 Sunflower Ceremony
The Class of 2022 Sunflower Ceremony will be Saturday, May 21, 2022.
The Ceremony will be held at 3:30 p.m. at Gregory Gym. Please see our FAQs for more details and information.
Friends and family who cannot attend in person are invited to watch the livestream on the Law School YouTube channel.
Traditional regalia for the Law School graduation is a summer business suit, often white suits, Khaki, or seersucker, although dark suits are also worn. Caps and gowns are not customary but are not prohibited. All graduates must wear professional footwear. Neither casual attire nor cocktail/evening attire are permitted.
Prior to graduation, the Student Affairs Office will make doctoral gowns available to borrow for students who wish to take graduation portraits on campus.
Graduates who are not participating in the ceremony may still appear in the printed program by submitting the Sunflower Ceremony RSVP Survey.
University-wide Celebration
The university-wide Commencement for the Class of 2022 will be held on campus on Saturday, May 21, 2022. More information will be available here.