Learn more about the Entrepreneurship and Community Development Clinic
The Entrepreneurship and Community Development Clinic equips law students with core transactional lawyering skills in a rewarding, intensive, hands-on environment, preparing them for success in their future careers. The Clinic represents clients on a broad range of transactional legal matters, including:
choice of entity counseling,
formation of for-profit and nonprofit entities,
assistance in obtaining and maintaining federal tax-exempt status,
contract review and drafting,
real estate work,
trademark and copyright filings,
employment law counseling, and
general counsel services for nonprofit boards of directors.
The Clinic also offers a policy tract in which students work with community groups to develop local and statewide policy solutions to community development issues.
"The Entrepreneurship and Community Development Clinic was the best experience I had at Texas Law. The Clinic provided valuable training and laid a foundation for my future transactional and pro bono work. I researched interesting legal issues, drafted contracts and governing documents, and counseled clients about their options. In addition to helping nonprofits and small businesses, I really felt like a lawyer for the first time." -Tommy Garber, Class of '19
Small Business Case Examples: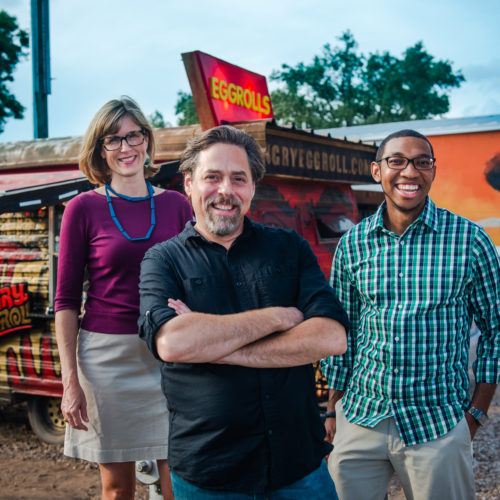 Margarita's Tortilla Factory is an Austin-area small business making fresh tamales and tortillas from all-natural ingredients. Clinic students gained valuable experience working with Margarita's to create an LLC, prepare an employee handbook, and counsel on co-manufacturing and distribution agreements with third parties.
Food trucks are a staple in Austin's culinary scene and clinic students have been able to assist by helping small businesses such as Angry Egg Roll and Mellizoz Tacos with their legal needs, including trademarks, entity formation, contracts, and employment law.
Nonprofit Case Examples: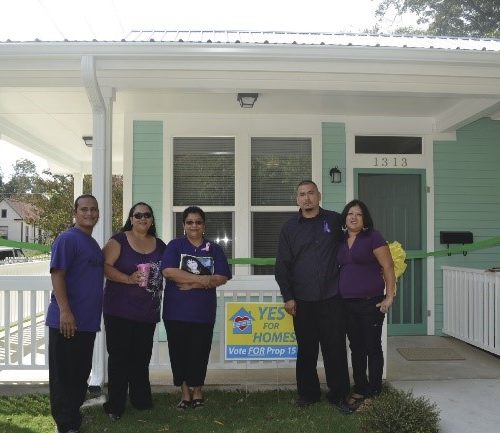 The Hispanic Alliance for the Performing Arts (HAPA) works to increase access to and support for music education for Hispanic, low-income, and underserved children in our community. Clinic students helped HAPA with qualifying for nonprofit status and developing its board policy and handbook.
Guadalupe Neighborhood Development Corporation (GNDC) is an Austin-based nonprofit working to develop and preserve affordable housing in East Austin. Clinic students have worked with GNDC to review lending document and prepare real estate contracts among other projects. The Clinic also assisted GNDC in developing the first community land trust program in the state of Texas.
Community Organization & Policy Project Examples:
Clinic students represented members of the Rancho Vista Community, a low-income neighborhood located thirty minutes outside of Austin, to help remove barriers keeping mobile home owners from qualifying for homestead exemptions. Students drafted legislation and testified before a Texas Senate committee on these barriers, which resulted in a new law that provides tax relief to thousands of mobile home owners across the state.
Clinic students have developed policy recommendations to improve living conditions for Austin's low-income residents, including toolkits on problem properties, substandard housing, and repeat offender rental properties.
"The Entrepreneurship and Community Development Clinic provided an unmatched opportunity to learn how to be a lawyer. The clinic professors are well-respected leaders and experts in housing, community development, and transactional law. From the close interaction with clients to the breadth of substantive legal matters, the clinic allowed me to experience real lawyering while also effecting change in my local community. I was able to build off my work in the clinic and it has helped launch my career as a community lawyer in Austin." -Stephanie Trinh, Class of '14, Policy Director and Council for City of Austin District 4 Council Member Greg Casar