Course Information
Housing Clinic Course Description
Taught by Fred Fuchs and Nelson Mock
4 credits (pass/fail) — offered Spring only
The Clinic is open to students who have completed their first two semesters.
---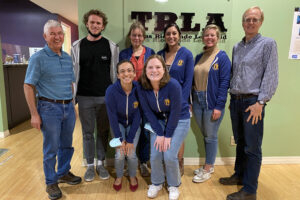 The Housing Clinic is a joint project of the Law School and Texas RioGrande Legal Aid (TRLA). The Clinic classroom component meets once a week for two hours at the TRLA office. The class focuses on standards of high-quality rep resentation, landlord-tenant laws, eviction defenses, the Fair Housing Act, and federal housing programs. Students are also required to work six hours a week at TRLA on their cases. Students can choose to work any hours between 8 a.m. and 5:30 p.m., Mondays through Fridays, in the manner that best suits their schedule, so long as they are at TRLA on at least two different days during the week.