Welcome to the Class of 2015!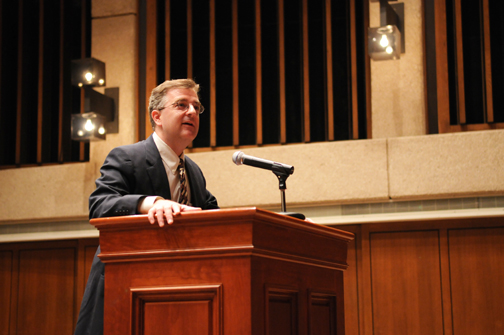 UT Law's Class of 2015 arrived August 27, 2012, for 1L Orientation and the beginning of classes. As usual, the incoming students are a diverse and accomplished group.
Forty-eight percent of the Class of 2015 is female, and the average age of the class is twenty-four. Minority representation is thirty-eight percent. The youngest incoming student is eighteen years old, while the oldest is forty-nine. Class members come from twenty-seven different states.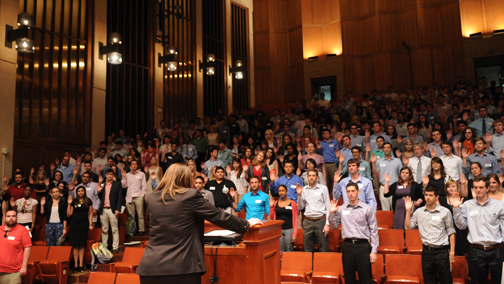 Members of the Class of 2015 have lived or worked in the following countries:
Afghanistan, Argentina, Australia, Austria, Belgium, Brazil, Canada, China, Czech Republic, Egypt, El Salvador, Ecuador, England, France, Germany, Haiti, India, Iraq, Ireland, Israel, Italy, Japan, Mexico, New Zealand, Nigeria, Peru, Philippines, Poland, Portugal, Scotland, South Korea, Spain, Sweden, Taiwan, Thailand, Kingdom of Tonga, United Arab Emirates, and Uruguay.
And can speak the following languages:
Arabic, Bengali, Cantonese , Cebuano, Farsi, French, Gallego, German, Greek, Gujarati, Hebrew, Hindi, Italian, Japanese, Korean, Latin, Mandarin Chinese, Polish, Portuguese, Russian, Spanish, Swedish, Tagalog, Telugu, Urdu, and Yoruba.
They can play the following musical instruments:
Bass, bassoon, cello, clarinet, double bass, drums, flute, guitar, keyboard, mandolin, piano, piccolo, saxophone (alto and baritone), trombone, trumpet, ukulele, veena, and violin.
Among their many accomplishments, individual members of the class are most proud of:
serving in the army;
working in the Pentagon before coming to law school;
working for a U.S. Congressman in D.C. and for the Texas Attorney General;
testifying before the U.S. House of Representatives;
interning at the White House;
interning at the State Department;
interning at the U.S. Supreme Court;
working for Teach for America;
helping raise my five younger siblings;
turning around a struggling Title 1 choir program;
coaching two debate teams to high national rankings;
founding a statewide youth leadership group;
leading a campus ministry organization for 3 years;
founding a branch of an international Catholic movement at UT;
being a fifth-generation Longhorn;
serving as the Jayhawk mascot for the University of Kansas;
finishing an Ironman competition;
racing motocross;
climbing Iron Messiah, a 10-pitch traditional climb in Zion National Park;
captaining a soccer team to victory in the Metro League Cup;
owning the largest nightclub in a major city;
managing a come-from-behind county-wide campaign;
working for President George W. Bush;
shaking hands with Chuck Norris;
working as a professional entertainer aboard several cruise ships;
winning second place in a national speech and debate tournament;
graduating from college Phi Beta Kappa;
serving as guardian ad litem for four foster children;
becoming fluent in Spanish; and
joining the UT law Class of 2015!
We welcome the newest members of the UT Law community, and wish them success in their studies.
(If you are a first-year student and require further assistance or information about the Law School's Orientation Program, log on to Freshlaw Central. Access to some information will require use of your UT EID.)