U.S. News: Austin the Best Place In America to Live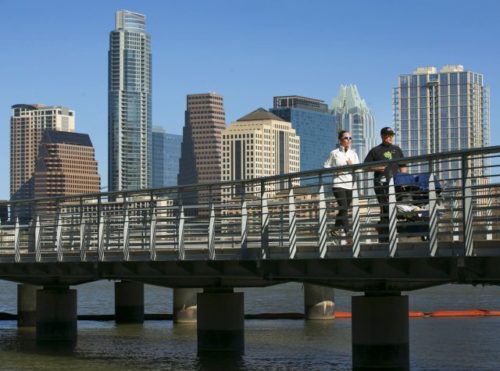 U.S. News & World Report just released its newest rankings: a list of the "100 Best Places to Live in the USA," and, to the surprise of no one who already lives in the capital city, Austin took the coveted #1 spot.
The rankings were calculated by scoring metro areas on criteria such as the job market, the cost and availability of housing, and the quality of life. Given Austin's robust economy, world-class university, and the sheer popularity of the city as a destination for young creatives and entrepreneurs, the city received the highest composite score on U.S. News's list.
In praising the city that serves as Texas Law's home and backyard, U.S. News analyst Eva Ruth Moravec writes that, "People move to Austin every day, drawn to the Texas capital's music, outdoor spaces and cultural institutions. Austin was established along the Colorado River on the edge of the Hill Country in 1839. Originally named 'Waterloo,' Austin remains rich in history, from the bronze statue of Stevie Ray Vaughan that greets visitors near the river, to the stately Capitol that anchors downtown, to the LBJ Presidential Library at the University of Texas at Austin."
Just last year, a report by the legal industry-focused media outlet JD Journal named Texas Law as the highest ranked law school in the most affordable city. "We're an elite law school in the country's greatest place to live. That's a potent combination," observed Dean Ward Farnsworth. "It's just one reason we feel confident in saying we're the best place in the world to be a law student."
"Law school is hard work; why not go someplace where it's fun?"