Wagner and McGarity Receive Prestigious Award from ABA
Professors Wendy Wagner and Thomas McGarity have been honored with the American Bar Association Administrative Law Section's Annual Scholarship Award for their article, "Dynamic Rulemaking." The section recognized the article as "the best work of administrative law scholarship published in 2017."
Wagner and McGarity accepted the award alongside their co-authors, William West and Lisa Peters, at the Administrative Law Section's annual fall meeting, on November 2, 2018.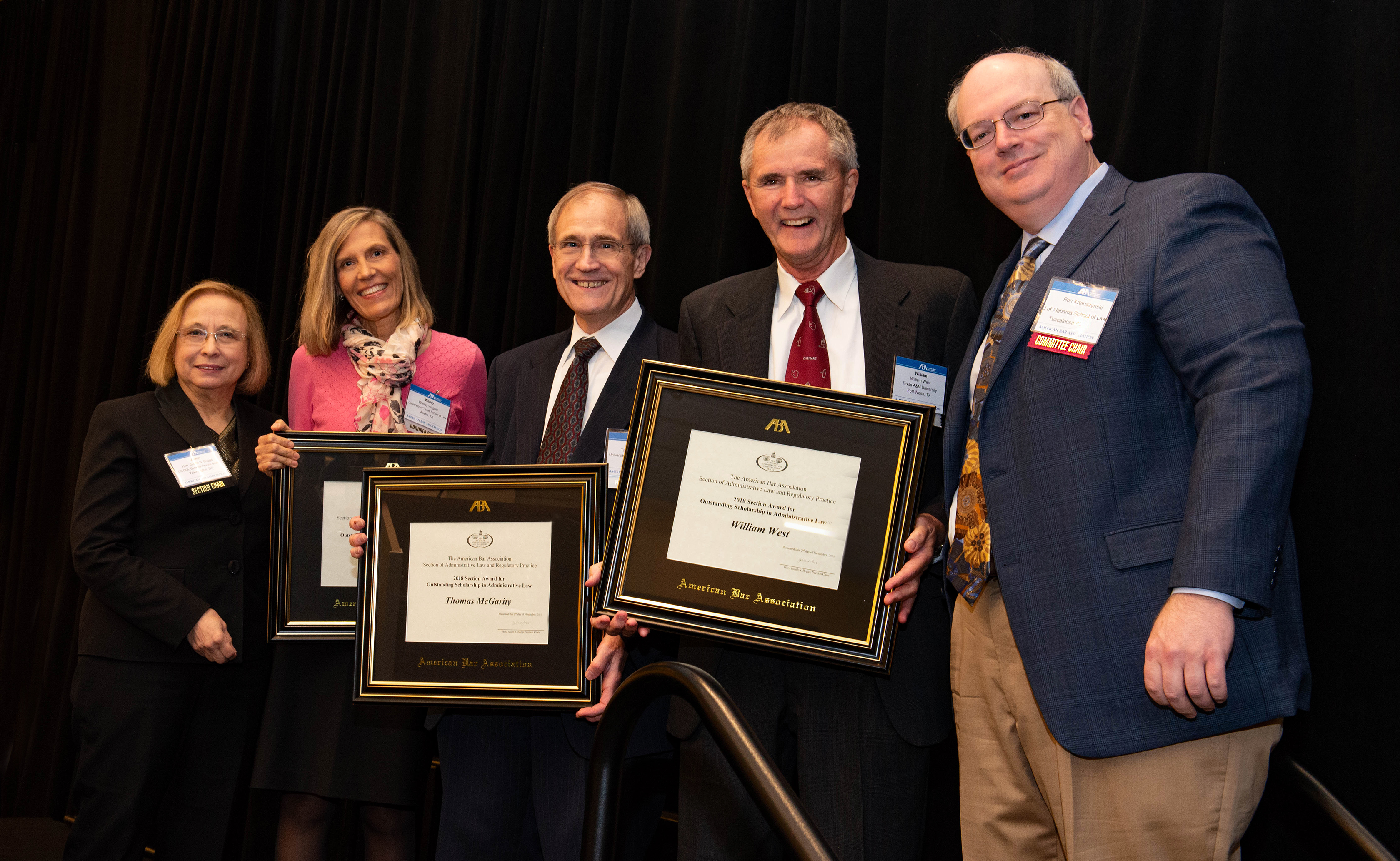 "The article is well written, comprehensively researched, and provides important insights into a commonly-held assumption that a fundamental dichotomy exists in the relative malleability of legislative rules and adjudicative precedents," writes the Chair of the ABA Administrative Law Section's Annual Scholarship Award Committee Ronald Krotoszynski. "I am pleased to report that the ABA Administrative Law Section's Annual Scholarship Award Committee has selected 'Dynamic Rulemaking' without a single dissenting vote."
Past winners of this award include Cass Sunstein, Stephen Breyer, and Elena Kagan, as well as Jerry Mashaw, Anne Joseph O'Connell, William Eskridge, Jr., Liz Magill, Nina Mendelson, and Thomas Merrill.
Dean Ward Farnsworth says he was delighted when he heard the news. "I'm always so proud to be Wendy and Tom's dean, and this gives me yet another reason. They are really outstanding, and I love seeing the world recognize it."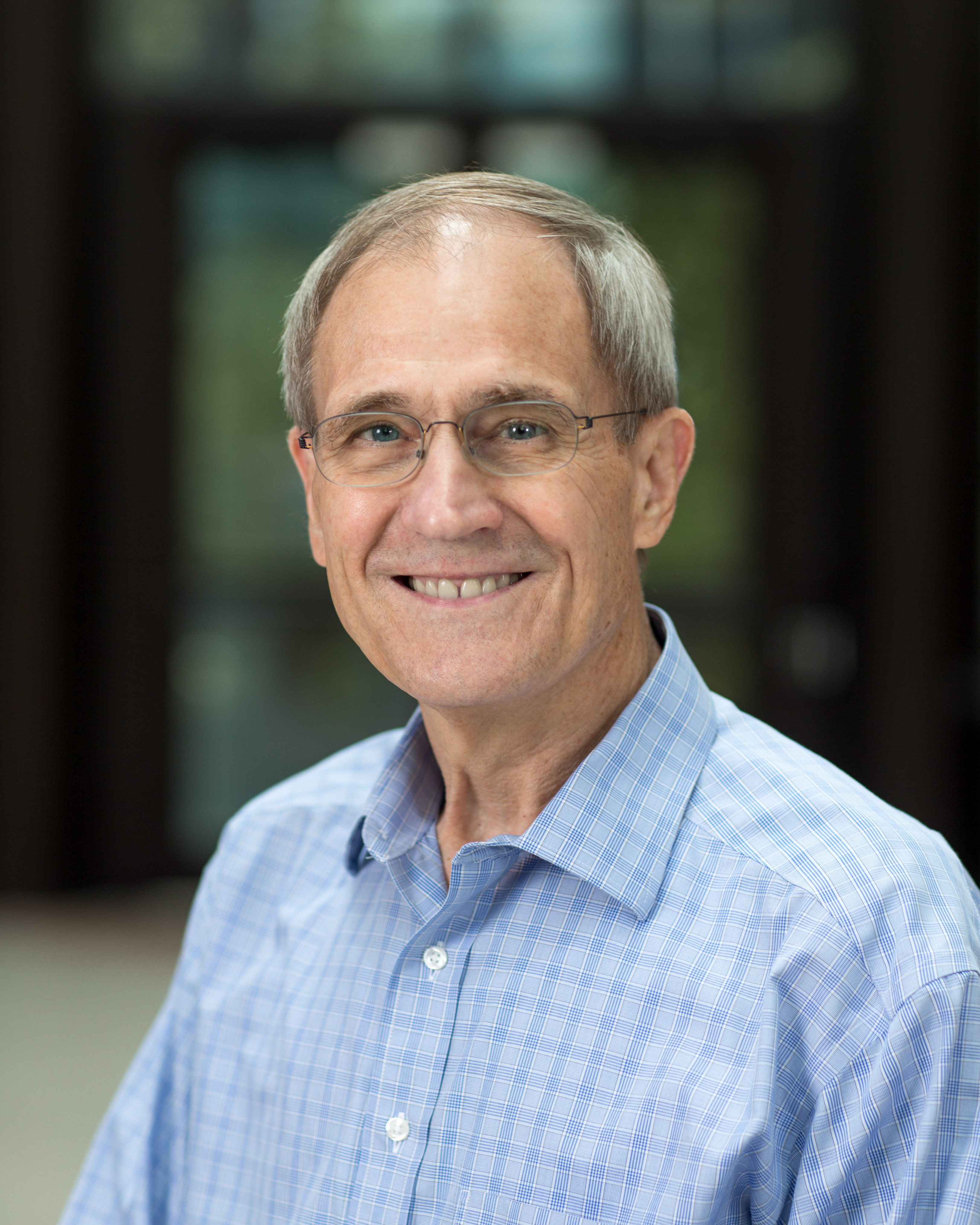 This is actually Prof. McGarity second time winning this award. His 1991 article, "Reinventing Rationality: The Role of Regulatory Analysis in the Federal Bureaucracy" (Cambridge University Press 1991) was also chosen as that year's best work of administrative law scholarship. He is now one of a very small number of multiple section scholarship award recipients, joining Sunstein, Mashaw, Merrill, and O'Connell.
McGarity, who holds the Joe R. and Teresa Lozano Long Endowed Chair in Administrative Law, is a leading scholar in the fields of both administrative law and environmental law. His newest book Pollution, Politics, and Power: The Struggle for Sustainable Electricity will be published by Harvard University Press in 2019.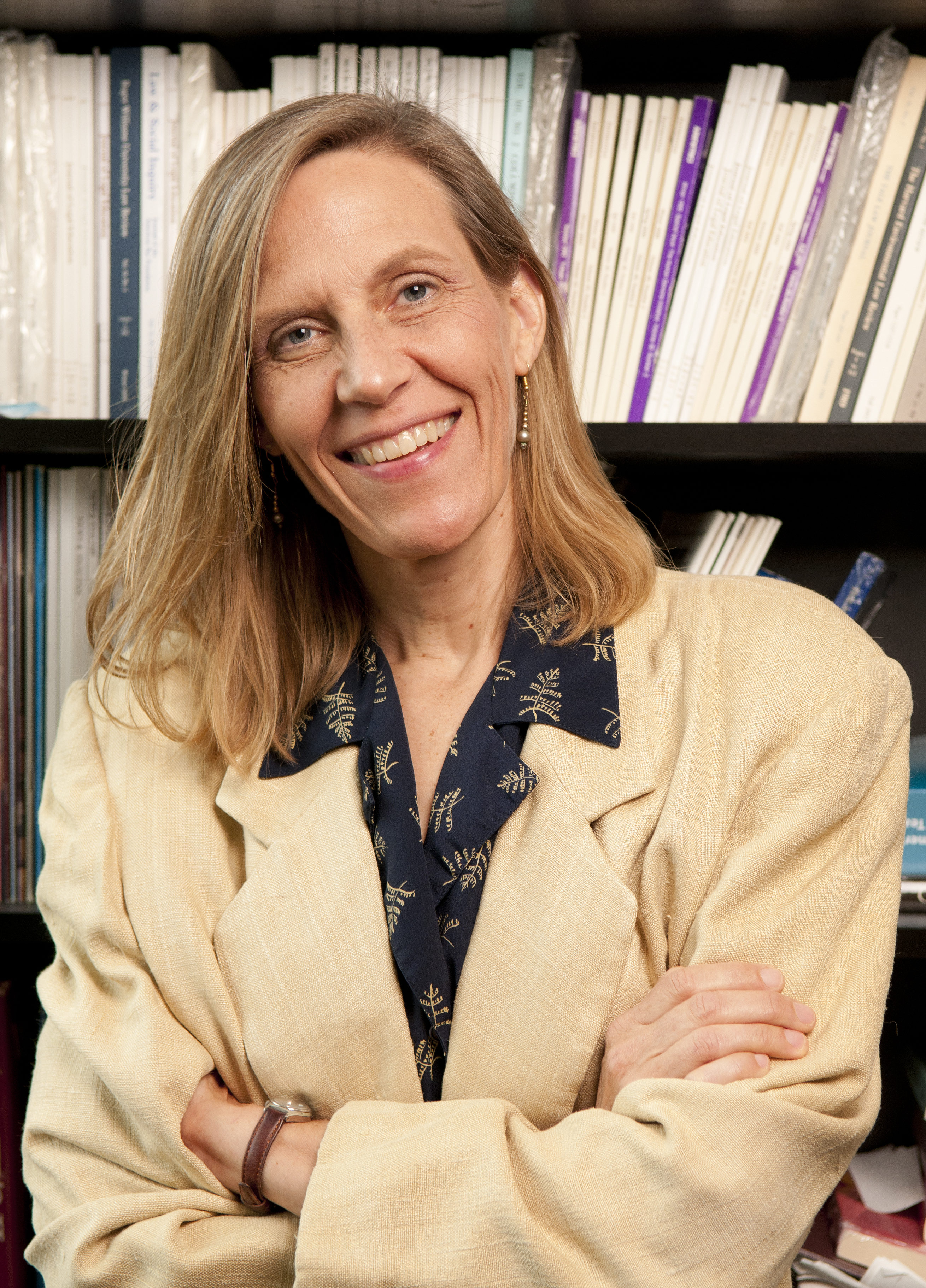 Wagner, the Richard Dale Endowed Chair in Law, has served on several National Academies of Science Committees, the Bipartisan Policy Center Committee on Regulatory Science, and served on the governing councils of the ABA Administrative Law Section, and the National Conference of Scientists and Lawyers (AAAS-ABA Committee). Wagner's upcoming book Incomprehensible! A study of how our legal system encourages incomprehensibility, why it matters, and what we can do about it will be published by Cambridge University Press in September of 2019.