Prof. Levinson Establishes Endowment to Celebrate 40 Years on the Forty Acres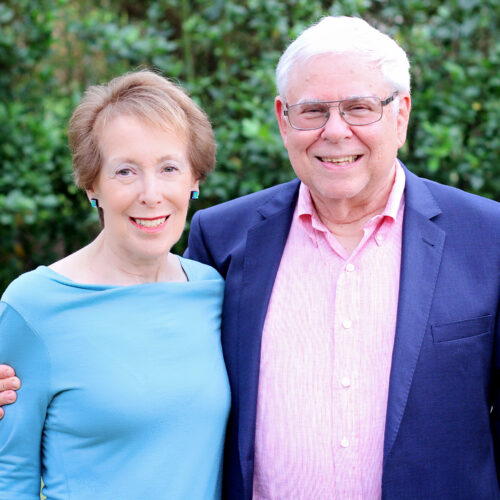 This year offered a doubly joyous occasion to Professor Sanford V. Levinson and his wife, Cynthia. They are celebrating both his 40th year of teaching on the Forty Acres and his 80th birthday. To commemorate this special year, the couple has established The Sanford and Cynthia Levinson Endowment for Excellence Scholarship in Law.
The Levinson scholarship will support a law student of high academic achievement with preference given to a student for whom neither parent has earned a bachelor's degree, or alternatively, one who is the first in their family to attend law school. The couple's generous gift of $100,000 in this named endowment will be leveraged through investment to provide a scholarship each year, meaning the gift will never be never exhausted.
"Sandy's legacy has many sides," said Texas Law Dean Ward Farnsworth. "He's a Mount Rushmore figure in the history of our scholarly life – without question one of the most brilliant legal minds of his generation. And he and Cynthia have been wonderfully generous friends to our community for decades. We are deeply honored now to be celebrating his birthday and career with the Levinson scholarship. It will allow us to go on helping students in his name permanently."
A towering figure in the world of Constitutional Law, Prof. Levinson holds the W. St. John Garwood and W. St. John Garwood, Jr. Centennial Chair in Law and also serves as a Professor in the Department of Government. He has been a visiting faculty member at many of the most esteemed institutions of legal education around the world: teaching at Harvard, Boston University, Georgetown, Yale, and New York University law schools; and abroad at programs of law in London, Paris, Jerusalem, Auckland, and Melbourne.
A prolific scholar, Prof. Levinson has authored over 400 articles, book reviews, commentaries in professional and popular journals, and six books. Together, the couple wrote Fault Lines in the Constitution: The Framers, Their Fights, and the Flaws that Affect Us Today, published in 2017, with a second edition in 2019, and as a graphic novel in 2020.
Contributions to The Sanford and Cynthia Levinson Endowment for Excellence Scholarship may be made online at utlsf.org/levinson.