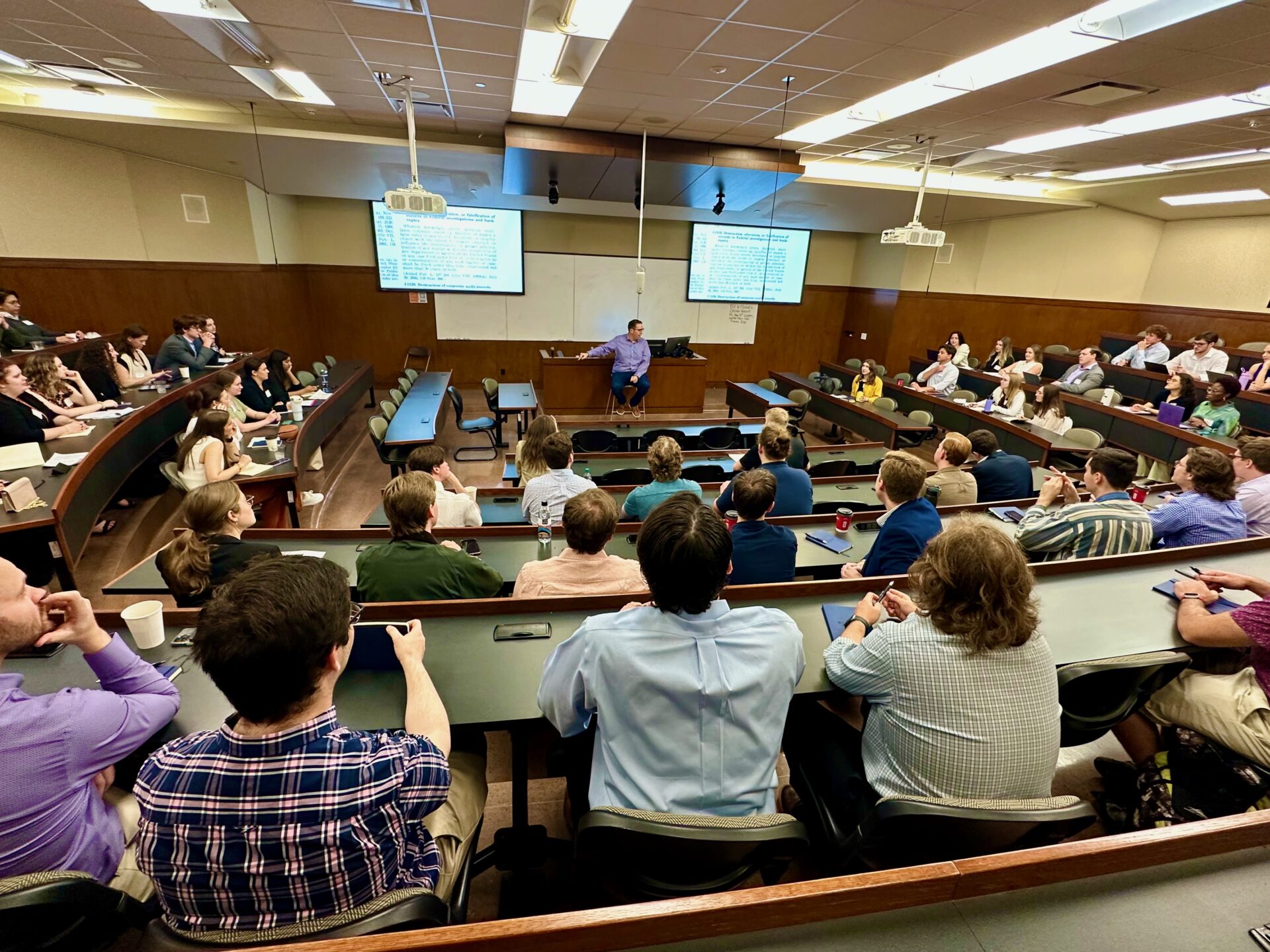 Law faculty are drawn from a broad pool and include full-time law professors, clinical faculty, and adjunct professors who may also be full-time attorneys.
Additional careers include legal writing instructor, law librarian, as well as administrative posts, such as assistant dean or university counsel.
While in school, you can gain experience by becoming a research assistant for a Texas Law professor or a professor at either the LBJ School of Public Affairs or McCombs School of Business during the summer after your 1L year or anytime thereafter.