UT Law Student Receives Inaugural Scott Ozmun Fellowship
Robert Brothers, a third-year student at the University of Texas School of Law, has been selected to receive the first Scott Ozmun Fellowship to work on pro bono cases through Volunteer Legal Services of Central Texas (VLS). Brothers will work under the supervision of a VLS attorney assisting lawyers at local law firms who have agreed to handle pro bono family law matters.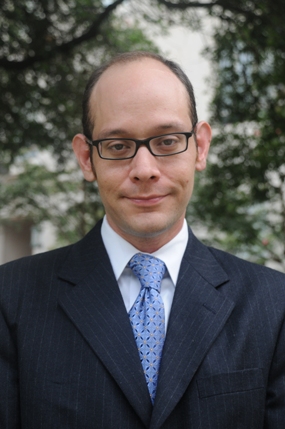 The fellowship program, administered at the Law School by the William Wayne Justice Center for Public Interest Law, will provide a $4500 fellowship for the 2010–2011 academic year. It is funded by generous gifts to VLS in memory of Scott Ozmun, former judge of the 353rd District Court in Travis County and graduate of the Law School.
According to Trish McAllister, executive director of VLS, Ozmun believed strongly that lawyers should volunteer to take pro bono cases and mentor students to become great lawyers to help low-income people access justice: "Scott didn't just talk about access to justice for poor people. He lived it. He worked to make access a reality on the local level by taking pro bono cases and on a larger level by working with the Bar and organizations like VLS to address this issue."
Brothers worked last summer for American Gateways assisting clients with immigration matters, and will be an advanced student with the Domestic Violence Clinic in the fall. He is also active in the Domestic Survivor Support Network, Street Law, the Human Rights Law Society, and the Public Interest Law Association. "I am honored to be the first recipient of this fellowship. Scott Ozmun believed passionately in providing legal services to low income people, and he contributed so much to that effort," Brothers said. "I am very much looking forward to working with Volunteer Legal Services and the pro bono community in Austin to provide much needed legal services."
Contact: Mary Crouter, William Wayne Justice Center for Public Interest Law, (512) 232-7855, mcrouter@law.utexas.edu