Law School's Class of 2014 Equal Justice Scholarship awarded to Cassandra McCrae
The University of Texas School of Law has awarded the seventh Equal Justice Scholarship to Cassandra McCrae, an incoming first-year law student. The scholarship covers tuition and fees for three years of legal study. McCrae has committed to working after law school on a full-time basis for three years providing direct legal services to low-income individuals or groups at a nonprofit organization in the United States.
The Equal Justice Scholarship was established to increase access to justice in Texas. The Law School developed the scholarship in partnership with the Texas Access to Justice Commission and Baylor University School of Law, which has a similar program. The scholarship's scope has since been expanded to permit post-graduate work outside Texas.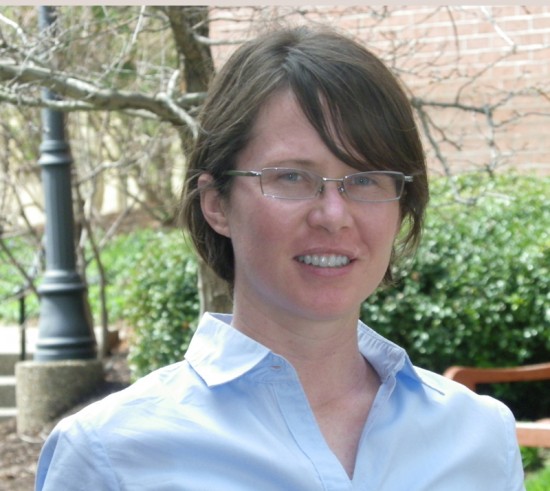 "The Equal Justice Scholarship makes it possible for an outstanding student to prepare to work on behalf of the public without the weight of educational debt," said Eden Harrington, director of the William Wayne Justice Center for Public Interest Law, which administers the program. "The Law School is proud to demonstrate its commitment to supporting public-interest work through this scholarship."
McCrae graduated magna cum laude from the University of Florida, majoring in anthropology with a certificate in Latin American studies. She went on to earn a master's degree in social sciences from the University of Chicago, where she focused on environmental anthropology. Following graduation, McCrae served the coal-mining communities of western Maryland as an AmeriCorps VISTA member with the Appalachian Coal Country Watershed Team, working to address the negative effects of historic coal mining in the region and to encourage economic revitalization there. She has spent the past several years in southwest Pennsylvania as the campaign organizer at the Center for Coalfield Justice, a grassroots environmental justice organization dedicated to improving the regulation of coal mining and unconventional gas drilling.
"After spending years serving communities that are subsidizing our energy production, I'm interested in understanding how to strengthen the laws intended to ameliorate the injustices these communities suffer," McCrae said. "I also hope to equip myself to reform the present structure, which continues to allow—and at times arguably encourages—such injustices."
McCrae joins current scholars Erin Gaines, '13, and Jordan Pollock, '12, both leaders in the Law School's public-interest community. This summer, Pollock is working with the Northwest Immigrant Rights Project in Seattle on its asylum project, and Gaines is working with the Farmers' Legal Action Group in Saint Paul, Minnesota. The most recent graduate of the program, Lawson Konvalinka, '11, was a member of the Texas Law Review and is a Class of 2011 Chancellor, one of a small group of graduating law students with the highest grade point averages. He will clerk for U.S. District Judge Andrew S. Hanen in Brownsville and then hopes to work as a public defender.
The Justice Center promotes equal justice for all by educating students, faculty, and attorneys about public-interest legal issues; teaching students about the need to increase access to justice; creating pro bono opportunities for the Law School community; providing support to students and graduates engaged in public service; and conducting research into legal issues affecting underserved individuals and communities.
Related links: