Ryan Newman, '07, to clerk for U.S. Supreme Court Justice Samuel Alito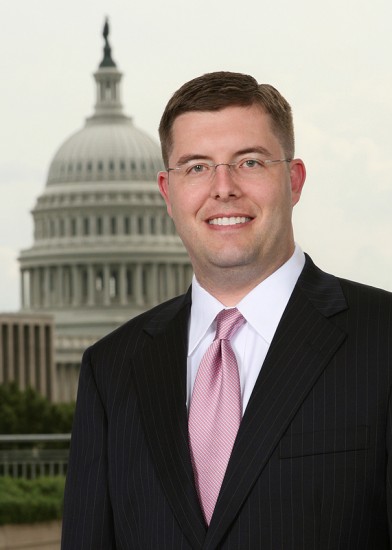 Ryan Newman, '07, will begin a clerkship for Justice Samuel Alito at the U.S. Supreme Court at the beginning of the 2011–2012 term. He leaves his position as associate at the Dallas office of Jones Day.
Newman grew up in southeast New Mexico and attended college at the U.S. Military Academy at West Point, graduating in 1998 with a bachelor of science in international politics. He then served over five years as an armor officer in the U.S. Army at Fort Hood. He was assigned to the 1st Squadron, 10th U.S. Cavalry Regiment (Buffalo Soldiers), 4th Infantry Division. In the Army, he served as a tank platoon leader, scout platoon leader, troop executive officer, and squadron adjutant. He deployed to Iraq in 2003 in support of Operation Iraqi Freedom. After leaving the Army, he came to the Law School, where he was chief notes editor of the Texas Law Review, an associate editor of the Texas Review of Law and Politics, president of the Texas Federalist Society, and a member of the Supreme Court Clinic.
After earning his JD, Newman clerked for Judge J.L. Edmondson on the U.S. Court of Appeals for the 11th Circuit in Atlanta, Georgia. He then moved to Washington, D.C., and worked for a year at Jones Day as a litigation associate. After that, he clerked for Judge Richard J. Leon on the U.S. District Court for the District of Columbia. He and his family then moved back to Texas, but the move has proven to be temporary. "When that clerkship ended, my wife and I moved to Dallas so that we could live closer to family," Newman said. "We have a five-year-old daughter and thought it would be best if she could see her grandparents more often. I started back at Jones Day in the firm's Dallas office in September last year. To my surprise, I received a call from Justice Alito's chambers a month later for an interview. Now, less than ten months after returning to Texas, we are packing up and heading back to Washington."
Newman follows in the footsteps of other recent Law School graduates who have clerked at the nation's highest court, including Scott Keller, '07, who clerked for Justice Anthony Kennedy, and William Peterson, '08, who clerked for Justice Clarence Thomas in the 2010–2011 term.
"It is, of course, an incredible honor to have the opportunity to work for Justice Alito," Newman said. "It goes without saying that the experience will be invaluable. To witness firsthand how the Court does its work, how the justices wrestle with the most challenging legal problems facing the country, and how some of the nation's best advocates craft and present their arguments to the Court will be for me the learning experience of a lifetime. I know that when my experience at the Court is over I will be better lawyer and will have an even greater appreciation for the law. I cannot wait to get started."