Statesman Op/Ed: Professor John A. Robertson Asks: "Is Open Carry A Constitutional Right?"
On the same day the Texas Legislature took up consideration of a pair of bills on Open Carry and Campus Carry, Texas Law Professor John A. Robertson penned a much-shared and much-discussed opinion piece in the Austin American-Statesman. It appeared online at Statesman.com on Feb. 11, and in print on Feb. 12. We reprint it with their permission here.
"Open Carry Is Not A Priority For Texas," by John A. Robertson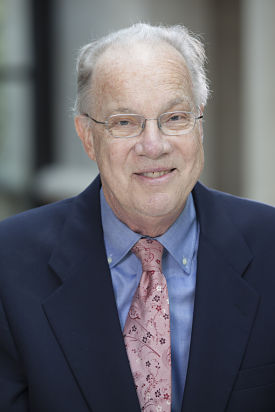 The "open carry" movement in Texas asserts that open carry is a constitutional right, which the Legislature, by making illegal, has taken away. By not enacting open carry, they claim that the Legislature is violating its duty to protect the U.S. Constitution. A few passionate enthusiasts even argue that the refusal to enact open carry is treason that should be punished by stronger measures than simply voting recalcitrant legislators out of office.
The treason claim has no place in this debate. Article III of the Constitution defines treason as "levying war against the United States or giving aid and comfort to its enemies." Legislators refusing to vote in a particular way are hardly treasonous.