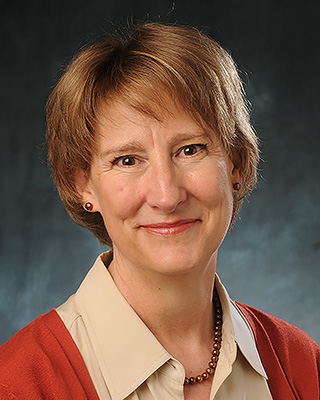 One of the world's most important legal archives now has a permanent home at one of the world's premier law libraries. The archives of the Uniform Law Commission are now part of the permanent collection of Texas Law's Tarlton Law Library. The announcement was made by Tarlton's Director, Professor Barbara Bintliff.
"The Tarlton Law Library has long been known for the strength of its information resources. This extraordinary collection of historical source material will further solidify our place as a premier research library."
The Tarlton Law Library is noteworthy for being one of the largest academic law libraries in the nation as well as the finest legal research center in the Southwest United States. Tarlton is the home to outstanding collections and innovative services, and it has a remarkable archival and special collections program that supports the academic and research needs of the Law School and the outside public.
"We are thrilled that the important information contained in these primary source documents is now available to the public," said Harriet Lansing, ULC president. "The Tarlton Law Library is exactly the right place for the ULC Archives!"
The UCL Archives include the drafts of acts, reports, memos, and other material in the archive document, including the development of numerous uniform laws. These new Archives will allow lawyers, judges, academics and other researchers to trace the history of important acts and gain an understanding of the intended meaning of the acts and their impact on individual states as well as the nation as a whole.
The Archives include materials from more than 50 commissioners, reporters and other donors and information on over 165 acts. They have been structured into four easy-to-research "series," each divided into sub-series:
Administration: which relates to the administrative functions of the Uniform Law Commission;
Committees;
Acts; and
General enactment materials.
"The ULC archive provides students and faculty with rich source material to study both the practical and theoretical work of lawyers," Bintliff said. "The documents produced during the exacting drafting processes of the ULC, coupled with in-depth records of discussions of intent, nuance, and outcomes, clearly illustrate how lawyers develop statutes to reflect policy choices."
Currently, the Tarlton Law Library is working to ensure that each act and sub-series in the Archive is easy for researches to access both at the library and online. All ULC Archives will be digitized in the near future in order to allow immediate access.
"Tarlton's outstanding archival staff have taken over 500 boxes of documents and papers and organized the contents into a coherent collection of primary source documents," Bintliff said. "This unique resource complements the educational experience of UT's law students and will attract scholars and researchers from around the country."
More information on the ULC Archives is available at https://tarlton.law.utexas.edu/special-collections/ulc.