Charles Silver: Prolific Opinion Writer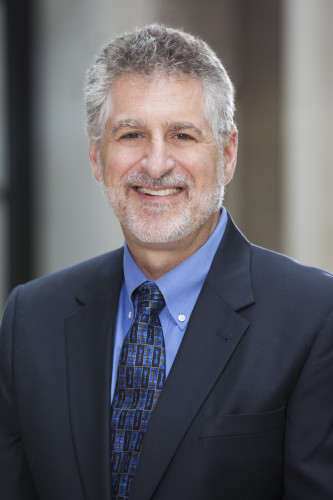 Professor Charles Silver has been conducting groundbreaking research and writing influential academic articles and books for three decades. Now, he takes on a new writing challenge: social and cultural commentator, looking at the world through a legal lens.
Two of his opinion pieces have recently appeared on Forbes online. The first, "Tarantino Is Right: The Police Need To Join The Conversation On Violence," examines the testy and often counterproductive response of police groups to public criticism in the wake of accusations of brutality and racially prejudicial tactics. He followed that with "Texas Abortion Case Isn't About Abortion, But The Rule Of Law," laying out clear lines of legal reasoning in the coming Supreme Court case Whole Woman's Health v. Cole.
In addition, Professor Silver has penned two opinions for major Texas newspapers. With fellow Texas Law Professor Lynn Baker, he co-authored, for the Austin American-Statesman, "Improving Market Integrity By Standardizing Attorneys' Fees," calling on federal judges to heed the guidelines of the Private Securities Litigation Reform Act, enacted by Congress in 1995.  And "Gov. Abbott, Try Increasing Liberty Under Your Own Dome First" appeared just yesterday in the Dallas Morning News. In it, Silver counters Gov. Abbott's nine proposed amendments to the U.S. Constitution with nine suggestions of his own for increasing liberty for all Texans, none of which would require federal action.
Both articles appeared in Houston and San Antonio papers, in addition to Austin and Dallas.
Opinion writing isn't slowing down the always-prolific Silver's pace: he and Lynn Baker, along with St. John's Universiy Law School Professor Michael Perino, published a major article in October's Columbia Law Review, "Is The Price Right? An Empirical Study of Fee-Setting in Securities Class Actions," and he just filed an amicus brief in Laffitte v. Half, a case now before the California Supreme Court.
When he isn't writing and teaching, Silver co-directs (with Baker) the Center on Lawyers, Civil Justice, and Media, which "encourages the creation and broad dissemination of rigorous empirical studies of civil litigation and related subjects."