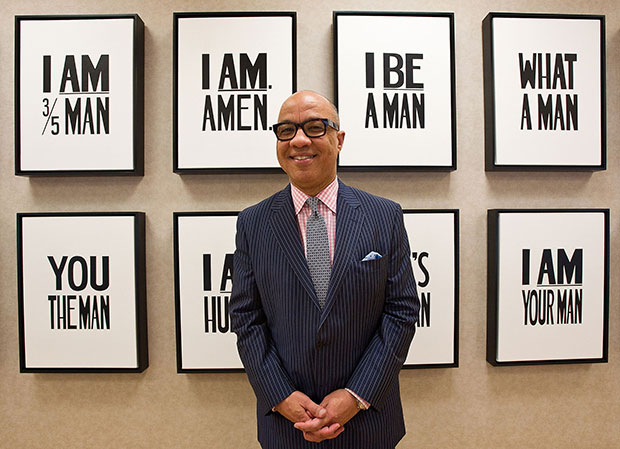 Darren Walker, '86, to Speak at 2016 Sunflower Ceremony
Texas Law is proud to announce that alumnus Darren Walker, '86, will give the commencement address at the 2016 Sunflower Ceremony on Saturday, May 21.
Walker is currently the president of the Ford Foundation, where he oversees more than $12 billion in assets, $500 million in grants and 10 international offices. He is also a member of the Council on Foreign Relations.
"Darren is an inspiring person and wonderful speaker," said Dean Ward Farnsworth. "It will be our privilege to bring Darren back to campus this May."
The 2016 Sunflower Ceremony coincides with the 30th anniversary of Walker's own graduation from Texas Law. Prior to earning his J.D., he also received his B.S. and B.A. from The University of Texas.
For more information on Darren Walker, and vision for the role of philanthropy in the 21st century, check out his piece in The New York Times or his profile in the current issue of the New Yorker.
The Sunflower Ceremony will place on Saturday, May 21 at 3:30 p.m., in Gregory Gym. For more information about the upcoming Sunflower Cermoeny and its traditions, please visit https://law.utexas.edu/student-affairs/graduation/sunflower-ceremony/.