Prof. Henry Hu's Article Named Among the Top Ten Corporate and Securities Law Articles of 2019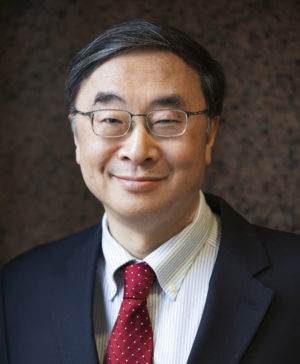 This year's list of the Ten Best Corporate and Securities Law Articles, selected by an annual poll of corporate and securities law academics, includes an article co-authored by Texas Law Professor Henry T. C. Hu. Hu holds the Allan Shivers Chair in the Law of Banking and Finance.

The top ten articles were chosen from a field of nearly 400 pieces, and the selected articles will be reprinted in an upcoming issue of the Corporate Practice Commentator.
Professor Hu's article (co-authored with Yale Professor John Morley) is the first academic article to show the need for, or to offer, a regulatory framework for exchange-traded funds (ETFs.) The article is:
Henry T. C. Hu and John D. Morley, A Regulatory Framework for Exchange-Traded Funds, 91 Southern California Law Review 839-941 (2018).

The article can be found here. Additional information about the best corporate and securities law articles of 2019 and the selection process is available here.