Veterans Bring Unique Perspectives and Life Experience to Law School
This Veterans Day, Texas Law is shining a light on students who have served in America's military. Each is involved in a range of school organizations and causes, and each has a unique career ambition. Together, they and the many other veterans in our student population enrich the Texas Law community.
Veterans "bring a worldly perspective and demonstrable leadership skills into the learning environment," says Assistant Dean for Admissions and Financial Aid Mathiew Le. "Plus, a solid commitment to public service, and experiences that will make them successful in law school."
David Montoya '95, Assistant Dean for Career Services, agrees, and adds that these are qualities that will serve those students well in their career pursuits. "Their confidence, work ethic, perspective, and many other sought-after attributes," are all highly desirable to employers in a wide range of facets of the legal profession, observes Montoya, while adding that the benefits of the veteran experience are magnified when a veteran has service work experience tangentially related to the law and law practice.
"I love our student veterans," enthuses Elizabeth Bangs, the Texas Law Assistant Dean for Student Affairs. "And I appreciate the life experience they bring to law school. They've been tested in extraordinarily stressful ways, so they are resilient, have a clear sense of purpose, and an understanding of what really matters."
While Texas Law won't be observing Veterans Day on November 11 in the traditional manner—with a school breakfast and recognition for the students, faculty, and staff with military service—we can't let the day pass without sharing three of the stories of what brought these students to us, and where they hope to go with their Texas Law degrees.
Taylor Brigance
Taylor Brigance is 2L and a native Austinite. He also serves as the President of the Texas Law Veteran's Association, a student organization, which "aims to be a supportive place for veterans while we go through law school."
Tell us a little bit about yourself: Where are you from, and how did you choose Texas Law?
I grew up here in Austin—a native Austinite! There are dozens of us! After getting a B.S in International Political Economy from U.T. Dallas, I enlisted in the Navy after graduation and served for six years as a member of Reactor Control division for USS Asheville (SSN 758). That's a Los Angeles class fast-attack submarine (think Hunt for Red October, not Crimson Tide). It was my job to safely start-up, monitor, and shutdown the reactor that powers the boat, as well as doing the maintenance and tests that ensured it was operating safely. I spent most of my time replacing the reactor protection complex in drydock in Pearl Harbor before we got the boat out sea and changed homeport to Guam.
I've wanted to be a lawyer from a young age. If I had to blame anything, I suppose it could be The West Wing. As I was getting out of the Navy, the chance to come home for law school was irresistible. I also wanted to practice here in Texas. Where else would I possibly want to go?
I'm curious if your military service prepared you for the law school experience?
The submarine was an unfortunate bit of training for our current unfortunate situation. This isn't the first time I've spent all day indoors! Seriously, the submarine prepared me with coping mechanisms. Keep a strict schedule. Don't work, eat, and play in the same place, even if they have to be in the same room. And lean into the crazy.
I didn't think being in the military would be relevant for substantive law—then in Professor Vladek's Con Law class, we covered congressional war powers. The other veteran in my section and I had Opinions with a capital O. Never thought that would happen.
What really engages you at law school?
I can't pick just one favorite class or professor. I've been extremely lucky in my classes! The best piece of advice I've gotten about picking classes: stick to the ones where the professors absolutely love the subject matter. On top of my school work, I clerk at the Travis County Attorney's Office and really enjoy it. I'm the VP of Operations for the Student Bar Association, coordinating locker rentals and helping out with SBA functions. Recently, I was the emcee for our monthly trivia contest. I'm also happy to be a new member of the American Journal of Criminal Law, and this year I joined the Barbara Jordan Inn of Court as a student member. Finally, I'm President of the Texas Law Veterans Association.
You're a busy fellow! Tell us more about the Texas Law Veterans Association.
The organization is a supportive place for veterans while we go through law school. We reach out to the incoming 1Ls and provide pay-it-forward mentorship from the 2Ls and 3Ls. We're also working on establishing some consistent veteran-oriented pro bono work and becoming a more visible avenue of recruitment. The coronavirus has made all of that a little more difficult this year but we're making it happen.
Brittany Galvan
Texan Brittany Galvan is a 3L and a student leader, serving as a CHLSA officer and an editor of the Texas Hispanic Journal of Law and Policy.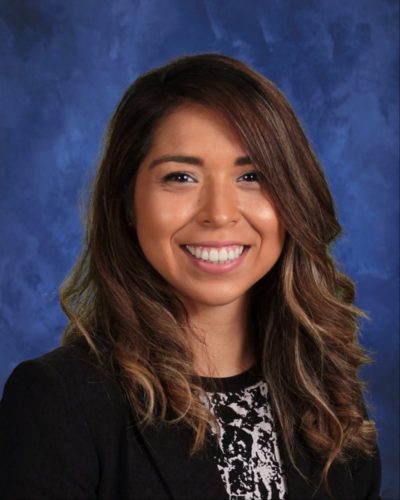 Can you tell us a little bit about your service?
I was in the Texas Army National Guard for six years. For the first year, I spent a couple of months in Fort Leonard, Missouri, and completed my Advanced Individual Training in Fort Gordon, Georgia.
But law school was always the goal. I had initially planned to apply during my senior year at St. Mary's University. While studying for the LSAT, a friend went through the process of enlisting. Prior to that, I had never considered it, but I was so interested in the process that I met with a recruiter to see if I was eligible. One thing led to another, and before I graduated, I enlisted, telling myself that once my contract was complete I would take the LSAT and apply to law school.
Has having been in the military affected your law school experience for the better? Have you ever been surprised by the ways in which your life experiences have influenced your experience here?
Being in the military helped me improve key skills needed in law school, such as problem-solving, time management, and stress management. Overall, the military instilled a sense of discipline in me that allowed me to maintain a strong worth ethic in law school. Most of the time serving in the military was faced paced and stressful. When I was first promoted to a Sergeant, I was constantly pushed out of my comfort zone, required to make decisions on the spot. While I had successes and achievements, I also had some failures. But from this experience, I learned to be strong and resilient.
Sound like it! So, what sort of things are you engaged in at law school? Any organizations or journals, special extracurriculars?
Yes! I am the External Vice-President for the Chicano/Hispanic Law Students' Association and an Associate Editor for the Texas Hispanic Journal of Law and Policy. I am also a TQ (a Teaching Quizmaster) for Prof. Carly Toepke.
What's the plan for after law school?
I plan to move to Dallas to begin my legal career.
Evan Patrick Nelson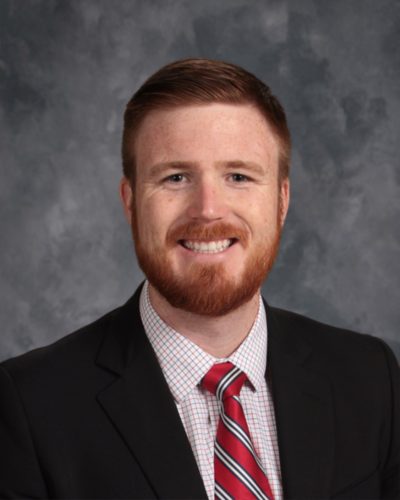 Californian Evan Nelson is a 2L who discovered Texas—and Texas Law—thanks to time spent in Fort Hood: "On my Fourth of July pass, I came to Austin, toured UT, and I loved it!"
What was the journey from California to here?
I was born in Santa Maria, CA, near Santa Barbara. I enlisted with the Army as a teenager and graduated basic training with a program called SMP (Simultaneous Membership Program) which means I could enlist as an infantryman with the national guard and enroll in ROTC at the University of Oregon to commission as an officer. Soon after I got to Oregon, though, my unit was picked for a Northern Afghanistan deployment and I chose to go to. Training for deployment brought me to Fort Hood and on my Fourth of July pass, I came to Austin, toured UT, and I loved it!
My first mission was to the Independent Elections Commissions overseen by the UN, the first democratic attempt at a peaceful transfer of power in Afghan history. Both sides were screaming fraud and the vote counts kept swinging around (sound familiar?) but my Platoon and another from the 82nd Airborne were in charge of the recount facility and the IEC was able to validate the election. I then did security details for high-ranking people or patrols. Overall the Army took me to Oregon, Washington, Idaho, California, Georgia, Alabama, Texas, Germany, Romania, Kuwait, and Afghanistan.
I finished my undergrad in economics, transferred to the Texas National Guard, and enrolled at Texas Law. It was difficult to manage 1L while still actively drilling and having to get excused for border missions, wildfires in other states, civil unrest, and even COVID, but my commander was awesome and helped me get back to school as much as possible.
After all those incredible experiences, why law school?
After finishing my undergrad degree, I was back in California and reached out to an old mentor who was a Superior Court judge. I worked for him as a court clerk and fell in love with the law. Law school and the military are very different cultures but have a lot of similarity: both are small tribes of like-minded people who do very important work inside of bureaucratic institutions; both have similar sarcastic humor, and a powerful sense of camaraderie, hard work, and accomplishment. So I studied for the LSAT and applied to Texas Law.
Has your service influenced your law school experience for the better? Any surprises by the ways in which your life experiences have influenced your experience here?
Honestly, I was surprised that military experience opened so many doors in the law. Executing orders, working well in teams, being comfortable with diverse backgrounds and life experiences are all big "X" factors that a military background has a higher chance of producing. Along with the credential of a Texas Law degree, the military is a great way to distinguish yourself with employers. Also, veterans have interesting topics for interviews.
Any favorite classes or professors? And what keeps you busy outside the classroom?
My favorite classes have been Civil Procedure with Charlie Silver and Constitutional Law with Steve Vladeck. I love my professors now that I'm an upperclassman, but I miss my great in-person 1L experiences! I am a member of Texas Law Veterans and am currently working hard for a federal district court judge for experiential learning! I don't have much time other than that.
And what are your career plans?
I plan work in the private sector/big law space for a few years and then go back into government doing some sort of national security law.