Cynthia Akatugba '13 Named 2020 Mentor of the Year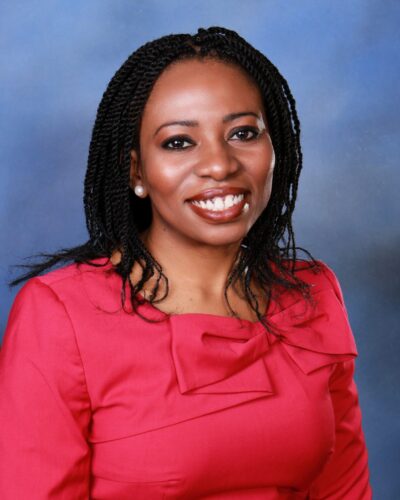 The 2020 Mentor of the Year is Cynthia Akatugba '13, an Assistant Attorney General with the General Litigation Division of the Texas Attorney General's office. Ms. Akatugba, whose name was put forth by her mentee Anais Stevens '22, was selected from a group of nearly three dozen nominees.
"Every year, we receive the most incredible, moving letters about our alumni mentors," said Rémi Ratliff '95, the Director of Mentoring Program at Texas Law. "Cynthia's dedication to Anais and their indelible bond really stood out, even among a group of extraordinary candidates."
Ms. Akatugba, who was thrilled with the honor, is a passionate advocate for mentoring, for the role of established lawyers to guide those just arriving to the profession, and the responsibility—and opportunity—to give back to the law school and today's students.
"I tell young lawyers, be open to learning and people will pour knowledge into you," said Akatugba. "And part of the job of a lawyer is to teach other lawyers. It's one of the last professions that really operates on an apprenticeship model."
Akatugba joins a distinguished list of past Mentors of the Year including Lisa Anderson '88, The Hon. Patrick Keel '89, Karen Burgess '96, and Ari Herbert '18.
For her part, Stevens is thrilled to see her mentor acknowledged with the award: "It is an understatement to say that Cynthia Akatugba is a great mentor. She is more than that—she is a beautiful human being. She has been a blessing in my life."
One thing that stood out to Ratliff and the committee formed to review Mentor of the Year nominations was Akatugba's steadfast dedication to Stevens as the pandemic hit and the law school experience moved online, creating novel challenges for learning and the pursuit of summer work. As Stevens observed in her August nomination letter, "Cynthia holds me accountable but still gives me grace, which is exactly what the world needs right now. She held my hand and pushed me at the same time. The energy she had for me caused me to shake the fatigue I had (from the strain of the first year of law school)."
Texas Law has produced a tribute video to recognize Akatugba's award and the fifth anniversary of the founding of the Alumni Mentoring Program in 2015.