The Constitutional Studies Program Announces New Book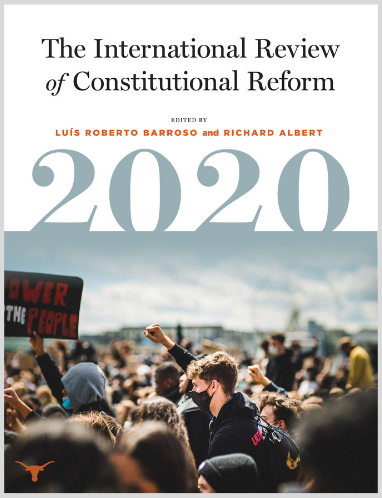 The Constitutional Studies Program is pleased to announce the publication of its first book at The University of Texas, The 2020 International Review of Constitutional Reform. This is a first-of-its-kind global scholarly collaboration to map and evaluate all forms of constitutional revision around the world over the past year. The book features 70 reports written by scholars and judges.
Professor Richard Albert, Director of the Constitutional Studies Program, collaborated with Luís Roberto Barroso, Justice of the Brazilian Supreme Court, to edit the volume. Justice Barroso plans to visit the Forty Acres in 2022 for a symposium organized by law students in the Constitutional Studies Program.
"Over the years, UT Law has built exciting partnerships with leading scholars and judges in every region of the globe," remarked Professor Albert. "This book brings some of them together to examine how we can foster stronger and more sustainable democracies that prioritize constitutional values, human rights, and the rule of law. Thanks to the generous support of the Constitutional Studies Program, this first-of-its-kind resource is available for free to everyone, anywhere in the world."
The entire book may be accessed here.