IN MEMORIAM: Frances Tarlton "Sissy" Farenthold '49 Dies at 94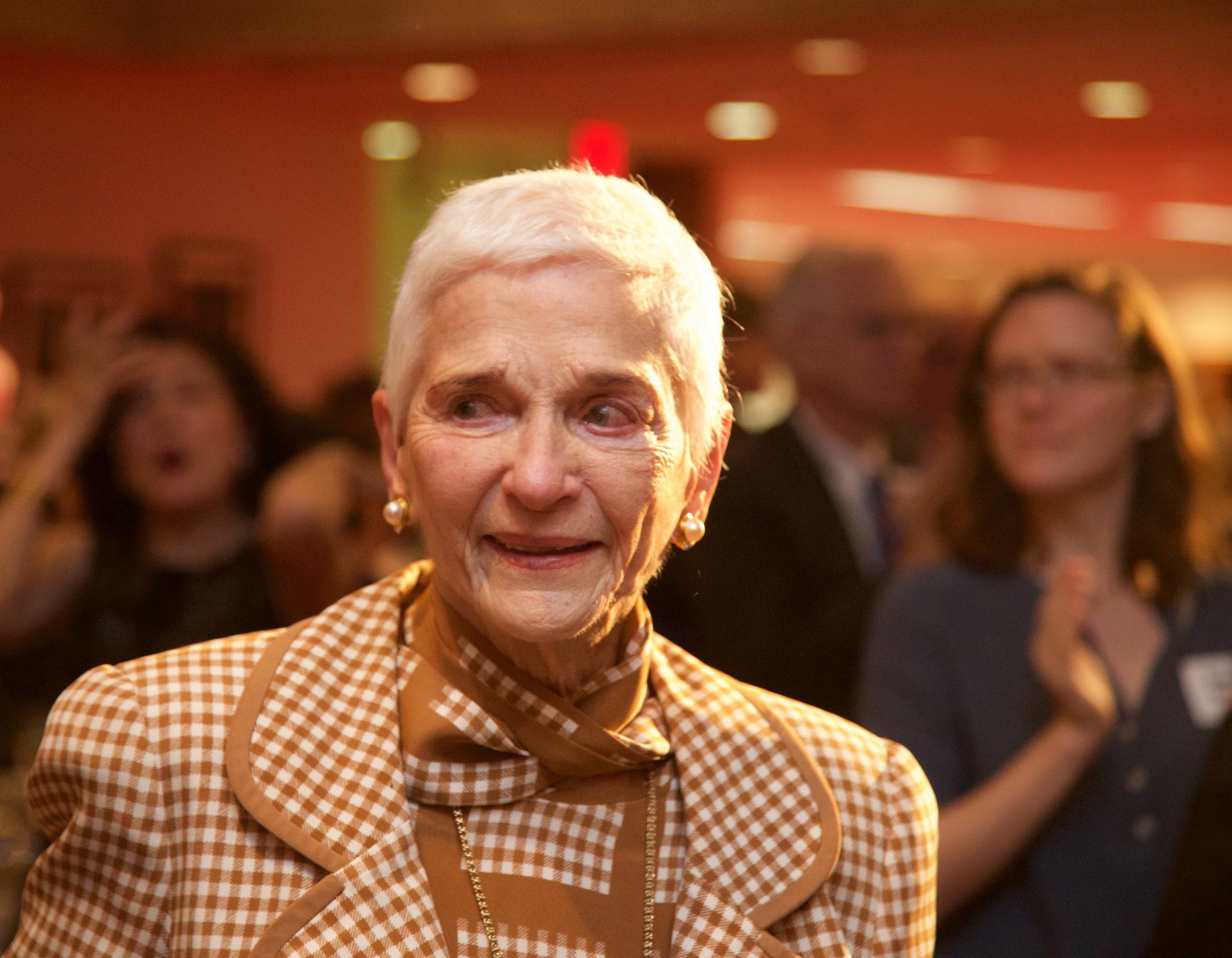 The University of Texas School of Law mourns the loss of Frances Tarlton "Sissy" Farenthold '49, one of the most distinguished graduates in the law school's history. Farenthold was an esteemed lawyer, politician, educator, and activist who tirelessly pursued justice throughout her life.
Farenthold died on September 26, 2021 at her home in Houston, after a long battle with Parkinson's disease.
"Sissy Farenthold was a magnificent graduate of the Law School–one who epitomized our highest and best traditions of leadership and courage," said Dean of the School of Law Ward Farnsworth. "She had one of the most distinguished careers in public service of anyone who has passed through our halls. We are deeply proud to have been part of her story, and we offer our heartfelt condolences to her family."
Texas Law is equally proud to have played a part in telling and preserving her remarkable story. Over the course of five years, a team of more than forty people led by Professor Karen Engle, co-director of the Bernard and Audre Rapoport Center for Human Rights and Justice, created a digital exhibition to document Farenthold's life and work. The team produced four original short documentary films based upon hours of original interviews with Farenthold, often in conversation with her longtime colleagues and collaborators. The exhibition also features many of Farenthold's papers, which are housed at the Dolph Briscoe Center for American History.
"It has been an enormous privilege and joy to document a life as inspiring and consequential as Sissy's. And our friendship, which deepened throughout the process, means the world to me," remarked Professor Engle. "Sissy's determination and drive to right the world's wrongs—from her time as a member of the "Dirty Thirty" in the Texas legislature to her grassroots activism around the world—is needed as much today as ever."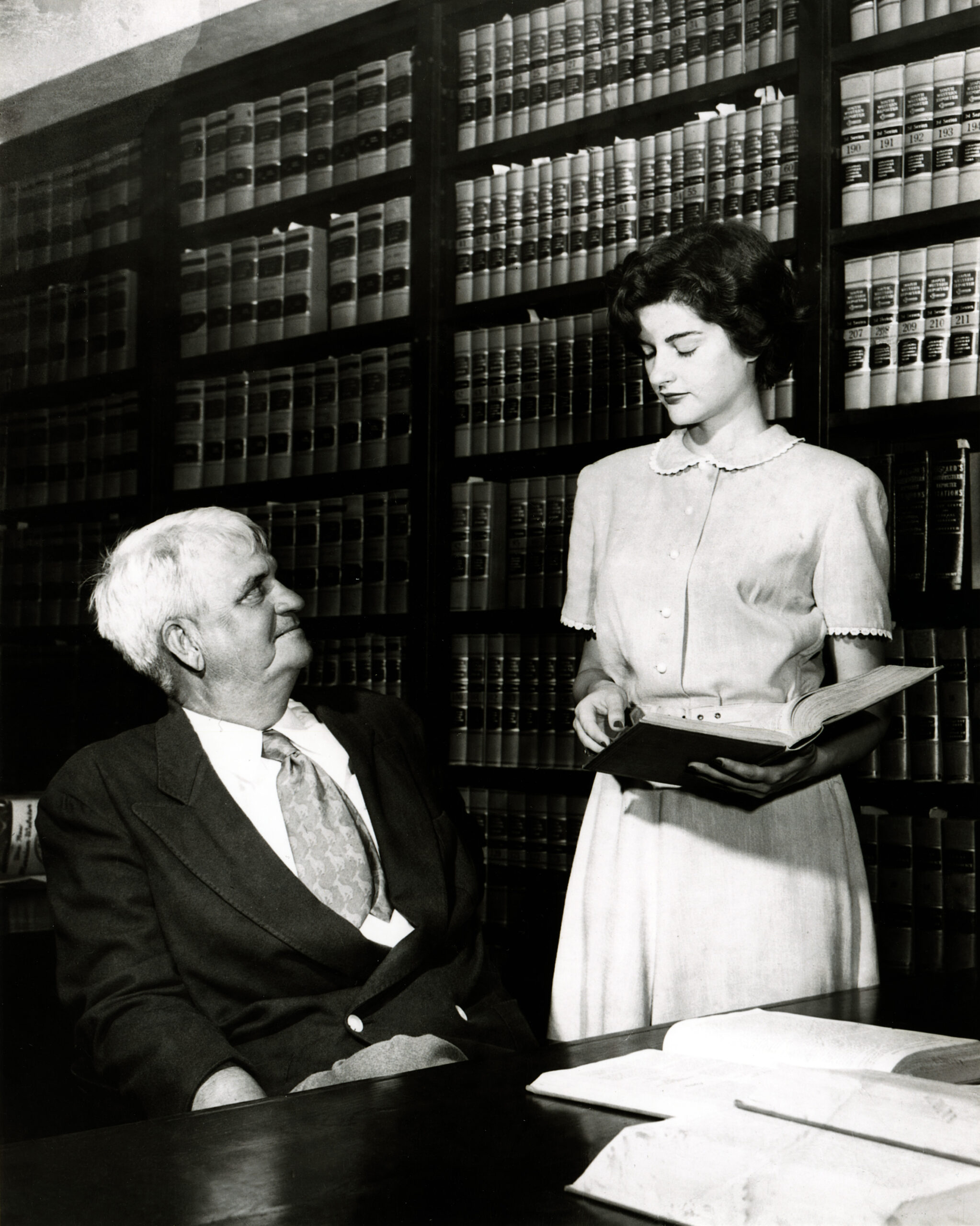 Farenthold came by her gift for public service naturally. Born into a prominent Democratic family in Corpus Christi, Texas, her paternal grandfather was Judge Benjamin D. Tarlton Sr., Chief Justice of the Texas Court of Civil Appeals, state legislator, and the namesake of The University of Texas Tarlton Law Library. Her father, Benjamin D. Tarlton Jr., Class of 1911, served as the District Attorney for the 36th Judicial District in Hill County and had a reputation as one of the area's most charismatic and effective attorneys. With the staunch support of her father, Sissy Farenthold graduated from The University of Texas School of Law in 1949, at the age of 22. She was one of eight women of the 295 graduates that year.
Farenthold is perhaps best known in wider circles for her groundbreaking political career. In 1968, she represented Nueces and Kleberg counties as the only woman in the Texas House of Representatives. Farenthold's legislative priorities included civil rights and raising the spending cap for welfare recipients, which she attributed to the needs she saw as a lawyer with Nueces County Legal Aid, where she mostly represented Mexican-American women living in poverty. Although she did not prevail on many of those priorities, she successfully co-sponsored the Texas Equal Rights Amendment.
Farenthold's support of open government and ethics reform as a key member of a coalition of lawmakers known as the "Dirty Thirty" made her a statewide name and political force. The reform movement launched Farenthold's campaign for governor in 1972. Though she ultimately lost in a Democratic party run-off, she defeated the sitting governor and lieutenant governor in the primary, elevating her national profile.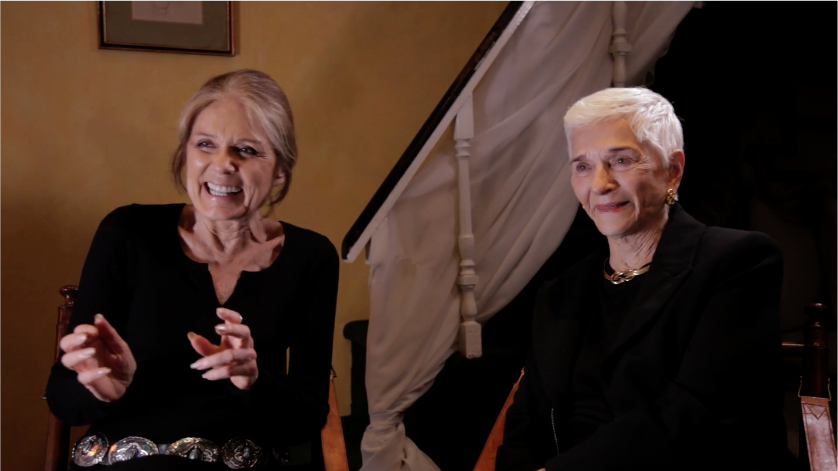 A few months later, she was tapped by women's groups to run for the vice-presidential nomination at the 1972 Democratic National Convention. She was the first woman to be seriously considered as a candidate for the position. In 1973, she was elected as the first national chair of the bipartisan National Women's Political Caucus, and a year later, she ran again and lost to Briscoe in the Texas Democratic primary for governor.
Shifting from a political career to one as an educator, Farenthold served as the first female president of Wells College in Aurora, New York from 1976 to 1980. She also taught law at the Thurgood Marshall Law School at Texas Southern University and at the University of Houston, where she developed one of the nation's first classes on sex-based discrimination. Toward the end of her time at Wells, Farenthold began to expand her work on the international stage, focusing on the women's peace movement and human rights.
In 1978, Farenthold became a member of the Helsinki Watch Committee, the predecessor of Human Rights Watch, and shortly thereafter began to serve on its board of directors. In the early 1980s, she began a decade-long collaboration with her cousin, Genevieve Vaughan dedicated to the women's peace movement. Farenthold visited several women's peace camps in the early 1980s, and she and Vaughan helped organize the Peace Tent at the 1985 NGO Forum in Nairobi, Kenya, held in conjunction with the third U.N. World Conference on Women.
Farenthold maintained these commitments to international justice throughout her life, working with dozens of international and domestic organizations to further human rights and social justice and to promote nuclear disarmament and peace. She made trips to numerous countries in Central America, as well as to South Korea, Iraq, and other countries.
Farenthold served as chair of the board of the Institute for Policy Studies (IPS) as well as of Houston's Rothko Chapel, where she helped develop the important programming in human rights that remains central to its mission. She also served on the advisory board of the Rapoport Center.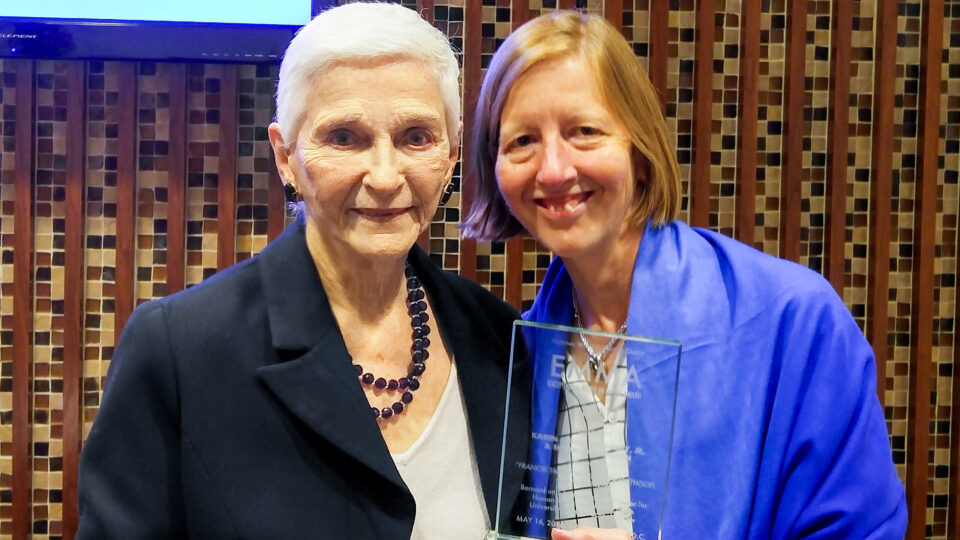 "Sissy had keen insight into the connections between the local and the global," noted Professor Engle. Discussing Sissy's attribution of her involvement in Central America to the stories she heard from Salvadoran refugees in Houston, Engle recalled the lesson Sissy shared. "Sissy would say: 'Dig wherever you are and you'll find the world system; it's right there if you dig.'"
Farenthold received numerous awards in her lifetime in recognition of her outstanding contributions. In 1973, she received the Lyndon B. Johnson Woman of the Year Award. In 1996, she was one of the first recipients of the State Bar of Texas's Sarah T. Hughes Women Lawyers of Achievement Award, which has also been awarded to former U.S. Rep. Barbara Jordan, Judge Nancy F. Atlas, and Judge Shirley W. Butts '54. Other recognitions include the Lyndon Johnson Lifetime Service Award in 1998; the Jane Addams Award for Peace Activism in 2000 from the Women's International League for Peace and Freedom; the first-ever Molly Ivins Lifetime Achievement Award from the ACLU of Texas in 2008; and a LULAC Award for Commitment, Contributions, and Leadership to the People of South Texas in 2012.
Farenthold's public memorial will be held at Texas Law at a later date, dependent upon public health conditions.
At the request of family and friends, the Rapoport Center established the Sissy Farenthold Fund for Peace and Social Justice at Texas Law, a memorial fund that will continue Sissy's legacy by sponsoring academic, advocacy, and creative work on a broad range of issues to which she was committed, including peace, environmental justice, and reproductive and sexual rights
In 2015, many of Sissy's supporters and friends also established the Frances Tarlton "Sissy" Farenthold Endowed Lecture Series in Peace, Social Justice, and Human Rights, co-presented each year by the Rapoport Center and the Rothko Chapel.
Friends who wish to make a donation in memory of Farenthold may contribute either to this new fund or to the endowed lecture series.
Ms. Farenthold's passing has been reported with extensive and informative obituaries. Each reveals different and important details of her trailblazing life.