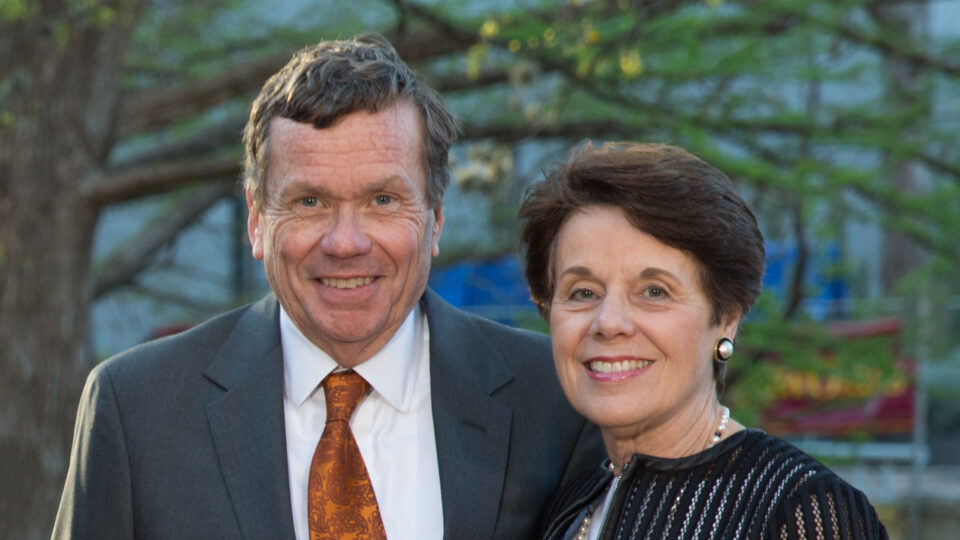 Richard and Ginni Mithoff
The Richard and Ginni Mithoff Pro Bono Program is named in honor of Richard and Ginni's extraordinary support for the program since its founding in 2009. Richard and Ginni's generous gifts have created an endowment to promote pro bono at Texas Law for generations of students to come.
Richard Mithoff often has been named one of the top trial lawyers in the country. He received his bachelor's of business administration from UT Austin and his law degree from Texas Law in 1971, serving as the Project Editor of the Texas Law Review in his final year. Following graduation, he clerked for U.S. District Judge William Wayne Justice. In 1974 Richard went into practice with legendary trial attorney Joe Jamail with the firm that later became Jamail, Kolius and Mithoff. In 1984 he founded the Mithoff Law Firm, where he practices today. He currently serves as a trustee on The University of Texas Law School Foundation and has endowed a series of scholarships at his alma mater, including a Presidential Scholarship for educationally, socially, and culturally disadvantaged law students.
Ginni Mithoff received her bachelor's of science in elementary education from UT Austin and attended the University of Houston for graduate school. After retiring from teaching, she began volunteering and serving on boards for numerous nonprofit organizations. She currently serves on The University of Texas Development Board and The University of Texas Health Science Center Development Board, among many other activities.