Sixth Equal Justice Scholarship Awarded to Erin Gaines
The University of Texas School of Law has awarded the sixth Equal Justice Scholarship to Erin Gaines, an incoming first-year law student. The scholarship covers tuition and fees for three years of legal study. After graduation, Gaines has committed to work full-time for three years providing direct legal services to low-income individuals or groups at a nonprofit organization in the United States.
The Equal Justice Scholarship was established to increase access to justice in Texas. The Law School developed the scholarship in partnership with the Texas Access to Justice Commission and Baylor University School of Law, which has a similar program. The scholarship's scope has since been expanded to permit post-graduate work outside Texas.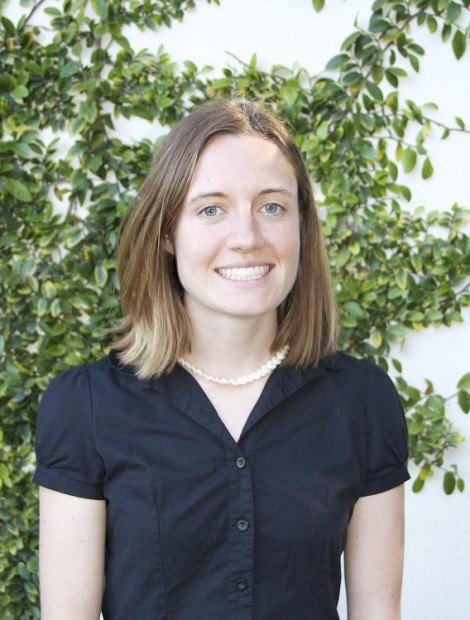 Gaines joins current scholars Lawson Konvalinka, '11, and Jordan Pollock, '12, both leaders in the Law School's public interest community. This summer, Konvalinka is working with the Bronx Defenders in New York, and Pollock is working with the ACLU in Los Angeles. The first two scholars, Amber VanSchuyver, '08, and Jessica Cassidy, '09, received prestigious, nationally competitive two-year post-graduate fellowships to fund their work for Texas non-profit legal organizations. The most recent graduate of the program, Kyle Marie Stock, '11, has been awarded the two-year UT Law Justice Corps George M. Fleming Fellowship in Health Law. She will work with the Southwest Women's Law Center in Albuquerque, New Mexico, to increase access for women to public benefits programs and to ensure that health reform adequately addresses comprehensive women's health services.
"The Equal Justice Scholarship helps a promising future lawyer prepare to work on behalf of the public without the burden of substantial educational debt," said Eden Harrington, director of UT Law's William Wayne Justice Center for Public Interest Law, which administers the program. "It also highlights the Law School's commitment to training public interest lawyers."
Gaines graduated with distinction from Stanford University where she majored in Earth Systems, an interdisciplinary program in ecology, economics, and policy, with a particular focus on agriculture. Following graduation Gaines managed the Stanford Sustainable Food Program; coordinated the nationwide Real Food Calculator, a tool that defines environmental and social metrics for food purchases in institutional dining services; and worked with a farming extension agency in southern Chile to promote development opportunities for small farmers. "Having worked with a diversity of food and agricultural workers, I have witnessed many social and environmental problems in our agricultural system," Gaines said. "Now, I want to better understand this sector's legal basis, particularly in relation to labor and environmental concerns, in order to make structural changes."
"Erin has been awarded the Equal Justice Scholarship because of her demonstrated commitment to using the law to better our society," Harrington said. "She has already done substantial work at the intersection of agriculture and the environment, and we are pleased to support her continuing education."
The Justice Center promotes equal justice for all through legal education. The Justice Center works toward this goal by educating students and attorneys about public-interest issues through conferences, research projects, and clinical courses; by encouraging all students to participate in pro bono and public-interest law throughout their careers; and by creating public-service opportunities for students and graduates.
Related links:
Contact: Mary Crouter, Assistant Director, William Wayne Justice Center, 512-232-7855, mcrouter@law.utexas.edu