Professor William Sage awarded $1.8 million grant under a new federal program funding projects aimed at medical malpractice, healthcare reforms
Professor William Sage, holder of the James R. Dougherty Chair for Faculty Excellence at the Law School, and two other researchers have been awarded a $1.8 million grant under a new federal program intended to improve patient safety and the medical malpractice system. Sage will work with the principal investigator of the project, Dr. Eric Thomas of the University of Texas Health Science Center in Houston, and Dr. Thomas Gallagher of the University of Washington.
Starting in September 2010, the grant will be used to fund a three-year demonstration project to evaluate how doctors disclose medical errors to patients and how that impacts patient safety and medical malpractice litigation in Texas.
The grant is one of $25 million in demonstration and planning grants that the United States Department of Health & Human Services's Agency for Healthcare Research and Quality announced in the summer of 2010. The grants implement a commitment made by President Barack Obama last fall during his address to a joint session of Congress in response to calls to reform the medical malpractice system. As a result, the government awarded seven larger grants for demonstration projects (including the one Sage is working on) and thirteen smaller grants for planning projects.
Sage, who in addition to his Law School appointment is vice provost for health affairs at the University of Texas at Austin, has a national reputation in medical liability policy and special expertise in medical error disclosure. Gallagher is also an expert on medical error disclosure, while Thomas is an expert on patient safety and clinical quality improvement.
Their project builds upon and further evaluates the error disclosure training efforts that have been made to date in the University of Texas System. The project has the potential to involve several UT System health campuses.
Sage said he will lead efforts to evaluate the impact of error disclosure on medical malpractice outcomes; Thomas will work primarily on patient safety effects; and Gallagher will focus on training and implementation of disclosure practices.
"Our overall goal is to determine how to make disclosure and compensation a process that will not only serve the needs of individual patients, but that will also take advantage of the patient's experience to help hospitals change their systems and improve safety for subsequent patients," Sage said.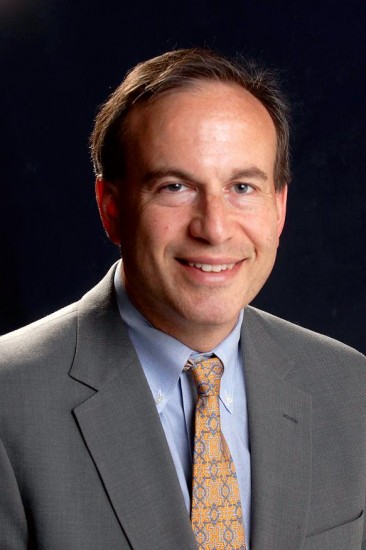 About William M. Sage
Before joining the UT Law faculty in 2006, William M. Sage, MD, JD, was professor of law at Columbia University. In October 2009, Sage was elected to the Institute of Medicine.
His edited books include Medical Malpractice and the U.S. Health Care System and Uncertain Times: Kenneth Arrow and the Changing Economics of Health Care. Sage has written over one hundred articles in publications including JAMA;, Health Affairs; The Journal of Health Politics, Policy and Law; and the law reviews of Columbia, Duke, Georgetown, Texas, and Vanderbilt. He serves on the Fellows Council of the Hastings Center on bioethics, and is a member of the editorial board of Health Affairs.
Related Links:
Institute of Medicine news release
Sage, Vice Provost and Professor, Elected to Institute of Medicine, UT news release
Contact: Laura Castro, UT Law Communications Office, 512-232-1229, lcastro@law.utexas.edu.