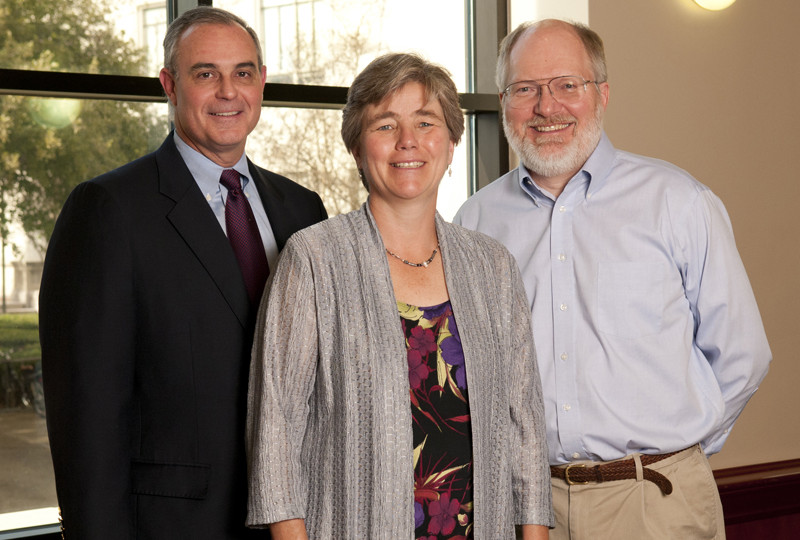 Supreme Court Clinic wins unanimous decision at U.S. Supreme Court in Pacific Operators Offshore, LLP v. Valladolid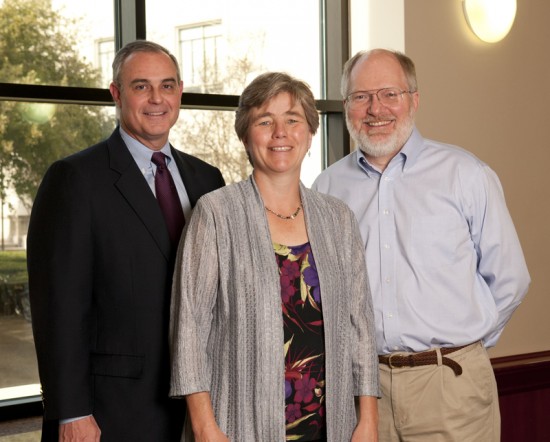 The University of Texas School of Law's Supreme Court Clinic won a unanimous victory on January 11, 2012, in Pacific Operators Offshore, LLP v. Valladolid, a case argued before the U.S. Supreme Court by Clinic Codirector David C. Frederick, '89. The Clinic was representing Luisa C. Valladolid, whose husband was killed in a forklift accident at a site owned by his employer, Pacific Operators Offshore LLP. At issue was whether she was entitled to state workers' compensation benefits under California law or federal benefits under the Outer Continental Shelf Lands Act (OCSLA).
Valladolid's late husband spent 98 percent of his working hours on offshore platforms, but the accident happened at Pacific's onshore site. The Supreme Court Clinic—under the direction of Frederick; Michael Sturley, Fannie Coplin Regents Chair; and Lynn Blais, Leroy G. Denman Jr. Regents Professor—argued that the Ninth Circuit had correctly ruled that federal compensation under OCSLA, which is more generous than state compensation in this context, could be available. The case will now be referred back to the Department of Labor's Benefits Review Board to apply the legal test announced by the Ninth Circuit and confirmed by the Supreme Court.
"This was a particularly satisfying victory for a number of reasons," Sturley said. "Most importantly, we helped our client come one step closer to recovering more substantial compensation benefits for her husband's death. Pedagogically, this was a terrific experience for the students who worked on the case. We had to address the proper interpretation of a complicated federal statute—which incorporates another complicated federal statute by reference—on an issue in which three courts of appeals had reached three very different interpretations of the language. To further complicate matters, the Solicitor General had yet another interpretation. We also had the opportunity to work closely with the lawyers who had handled the case below, which isn't always possible in our Clinic."
Sturley said he and his students found the victory especially gratifying because they were representing an underdog, and many independent observers, such as University of Chicago law professor Richard Epstein, had publicly predicted they would lose. "Professionally, it was very satisfying to win so convincingly when the odds were very much against us," Sturley said. "We won while representing a widow against two big business interests—oil and insurance—before a Court that has often been perceived as being more sympathetic to business interests than to widows and orphans."
Clinic students who worked on Valladolid's case were: Amber Dodds, '12; Charles Fowler, '12; Jonah Jackson, '11; Gabriel Markoff, '12; Josh Packman, '12; Michael Raupp, '12; Kris Teng, '11; Karson Thompson, '12; Chris Wait, '11; Meaghan Walsh, '12; Eric Werlinger, '12; Amanda Woog, '12; and Patrick Yarborough, '12.
Many of the Clinic students who worked on the case traveled to Washington, D.C., to see Frederick and his opposing counsel, Paul Clement, a former solicitor general, deliver oral arguments in the case. While there, they had dinner with Valladolid. "That may have been the highlight of the experience for all of us," Sturley said. "In our Clinic, we rarely get to associate a face with our client, and Mrs. Valladolid was truly an inspiration for us."