CANCELLED: Vanita Gupta of the ACLU to speak on criminal justice reform and over-incarceration, October 30, 2012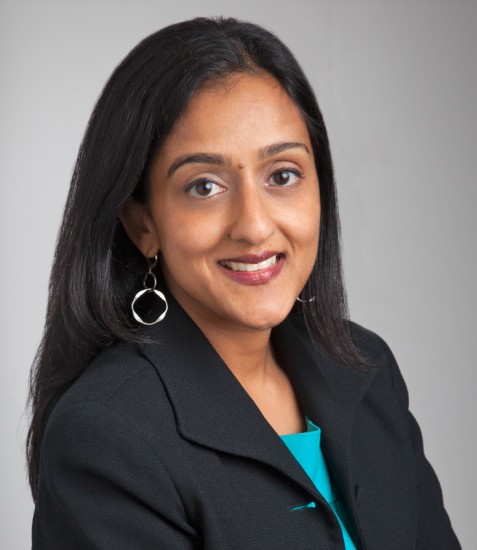 NOTE: Vanita Gupta's flight out of Washington, DC was cancelled as a result of Hurricane Sandy. We hope to reschedule at a later date.
On Tuesday, October 30, 2012, the University of Texas School of Law's William Wayne Justice Center for Public Interest Law and Career Services Office will present speaker Vanita Gupta, deputy legal director of the American Civil Liberties Union and director of the ACLU's National Campaign to End Overincarceration. Gupta has been involved in several significant Texas cases.
From 11:45 a.m. to 12:45 p.m. Gupta will speak in the Eidman Courtroom about criminal justice reform and the fight to end over-incarceration. From 12:45 p.m. to 1:45 p.m. she will speak about her life in the law in the Jury Room. Lunch will be served at 12:45 p.m. Audience members may attend one or both sessions.
Gupta oversees the ACLU's criminal justice reform, prisoners' rights, and capital punishment work. Before becoming deputy legal director, Gupta was a staff attorney with the ACLU's Racial Justice Program, focusing on systemic criminal justice reform, immigration detention, and education litigation. She won a landmark settlement on behalf of immigrant children detained in a privately-run prison in Texas that led to the end of "family detention" at the facility. Before joining the ACLU, Gupta worked at the NAACP Legal Defense Fund where she successfully led the effort to overturn the wrongful drug convictions of thirty-eight individuals in Tulia, Texas.
Gupta has won numerous awards for her advocacy and has been quoted extensively in national and international media on racial justice and criminal justice issues. In 2011, the National Law Journal recognized her as a "Top 40 Minority Lawyer Under 40." She is a graduate of Yale University and New York University School of Law. In addition to her work at the ACLU, she is an adjunct clinical professor at NYU School of Law, where she teaches and oversees a racial justice litigation clinic.
The event is part of the "Lives in the Law" speaker series focusing on the work and lives of lawyers who strive to improve the lives of others through litigation, advocacy, and public service, presented by the Justice Center and the Career Services Office. Cosponsors of Gupta's talk include the American Journal of Criminal Law, the Chicano/Hispanic Law Students Association, the Public Interest Law Association, the Texas Journal on Civil Liberties & Civil Rights, and the Thurgood Marshall Legal Society.