Chesney's Lawfare Blog Makes Headlines, Reaches 10 Million People a Year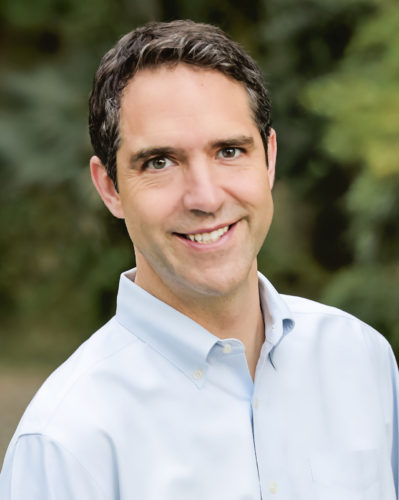 On September 1, 2010, Texas Law Prof. Robert Chesney, along with Harvard Law Prof. Jack Goldsmith and Brookings Institute Senior Fellow Benjamin Wittes, hit "publish" on the first entry of what was then a novel idea: a blog dedicated to the complex and thorny legal issues raised by America's then-decade-long "war on terror." As Wittes wrote in that inaugural post:
"We mean to devote this blog to that nebulous zone in which actions taken or contemplated to protect the nation interact with the nation's laws and legal institutions. We will, I am sure, construe this subject broadly to include subjects as far-flung as cybersecurity, Guantánamo habeas litigation, targeted killing, biosecurity, universal jurisdiction, the Alien Tort Statute, the state secrets privilege and countless other related and not-so-related matters."
The blog was instantly popular—among the cadre of legal scholars and national security experts who cared deeply, and knowledgeably, about what the Lawfare founders identified as America's "war with itself over the law governing its warfare with others." The new blog "struck a chord with practicing lawyers," Chesney recalls, "especially career attorneys in the military, intelligence, and law enforcement communities."  Lawfare channeled a perspective that took both national security threats (especially terrorism) and legal compliance very seriously, at a moment when blogs in general—and law blogs in particular—were finding their footing.
The blog's audience grew steadily and then accelerated to an unexpected degree in 2016 during the presidential campaign. The first months of the new administration have seen readership "leap off the charts," according to Chesney. "Administration policies and issues involving the administration's personnel have drawn ever more attention to questions of national security law."
The Lawfare blog takes no collective editorial positions, but many of its most prominent and frequent contributors have expressed concerns regarding the president's words and actions in the national security realm. That Lawfare was perceived, as Chesney notes, "as a right-of-center blog—if only in comparison to the NGO and academic communities that previously dominated commentary on national security law issues," has added weight to the critiques they publish.
Ironically, the single most important catalyst for broader public awareness of Lawfare came when the president himself cited (admiringly, and on Twitter, of course) a Lawfare post, under the mistaken impression that the post in question supported his position in the ongoing controversy over suspending visas from certain Muslim-majority countries. With more than 100,000 retweets and likes, that single tweet brought Lawfare a great deal of attention.  More followed when Emily Bazelon published a lavish profile in The New York Times Magazine, "How A Wonky National-Security Blog Hits the Big Time." Just last week, another national news story (this time in Mashable) captured the essence of the blog's popularity with the headline, "A wonky blog has become required reading in Trump's America." In raw numbers, that "required reading" status translates to the blog being on pace to reel in nearly 10 million unique visitors in 2017.
Today, Lawfare is far from a three-man operation.  The masthead now features over 60 names, including a who's who of top national security media analysts and law professors. Several of them are, like Chesney, members of The University of Texas at Austin community. Fellow Texas Law Prof. Steve Vladeck, who co-founded the other best-known national security law blog, Just Security, is a regular Lawfare contributor (and the blog also provides a home for the "National Security Law Podcast" that Chesney and Vladeck co-host). So, too, are Prof. Steve Slick, Director of UT's Intelligence Studies Project, and Prof. Matt Tait, a British hacker who formerly worked for GCHQ (the British NSA) and Google, and who will arrive in Austin this fall to teach cybersecurity courses at Texas Law. Also contributing is Prof. Philip Bobbitt, one of the nation's leading constitutional theorists.
Not coincidentally, all five faculty are intimately involved with UT's Robert Strauss Center for International Security and Law.  The Strauss Center, which Chesney directs, is a university-wide research unit promoting policy-relevant, interdisciplinary courses and research relating to foreign affairs and security matters.  It manages more than a dozen programs under that general heading, many of them directly benefiting Texas Law.