Avraham: Regulate consumer litigation funding, don't ban it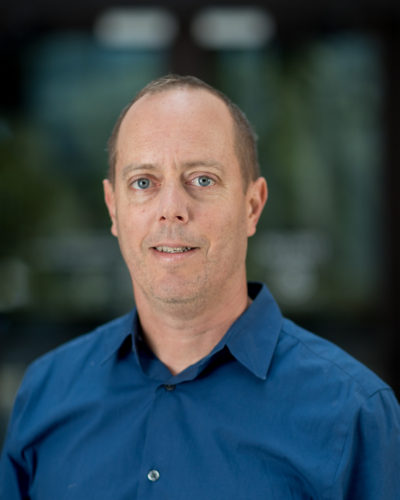 Texas Law Senior Lecturer Ronen Avraham has just completed the first large-scale empirical study of consumer third-party litigation funding in the United States, along with colleague Anthony J. Sebok of Yeshiva University's Benjamin N. Cardozo School of Law. The striking results of their new study will be analyzed in full in the forthcoming Cornell Law Review.
Until then, Avraham and Sebok have published a broad overview of their central finding—that consumer litigation financing serves a vital function in the legal system by screening cases and that legislators must ensure equitable access to, and terms for, such financing—in a widely-read new op-ed in Washington online publication The Hill.
We republish that new op-ed here, with permission:
Americans should have the proper protections when bringing lawsuits
BY RONEN AVRAHAM AND ANTHONY SEBOK, OPINION CONTRIBUTORS

When the average American gets injured, defrauded and harassed every year, they end up owning something against their will: a lawsuit. Many of the victims in the #MeToo, movement, for example, now have the opportunity to bring a lawsuit and get damages. These victims, just as other middle and working class people in many states have the opportunity to sell a piece of the proceeds of those lawsuits for cash to the so-called "consumer litigation funders." Selling litigation assets is controversial. Conservatives don't like it because it may help people bring lawsuits, and consumer advocates are worried that the industry will exploit victims, like in the recent sale of NFL concussion settlements.

Right now state legislators are being lobbied, mostly by conservatives, to place a cap on how much profit consumer litigation funders can make. We think this is the wrong way to regulate this market. Price controls make sense when consumers borrow money and are in danger of falling into a cycle of debt, like with payday loans. Consumer litigation funding is a new kind of consumer transaction. It is a consumer asset sale. After all, the lawsuit, along with its chance at a recovery, is an asset. Our bottom line is that the sale of a piece of a lawsuit merits the right kind of protection, because we believe in capitalism but not exploitative capitalism.

In the first ever large scale study of consumer litigation funding in the United States, over 200,000 individual transactions between one of the largest consumer litigation finance companies in the country and individual litigants with lawsuits were examined. The data suggests that the median consumer sold about $3,380 of her future litigation recovery for $2,250 in cash now. This means that at the end of the process, the consumer transferred to the funder $1.50 for every $1.00 she received from it in the beginning of the process. Is it too much? Maybe. But one needs to remember that this sale bought the consumer some certainty, since there was some chance that she would not recover even a penny in the underlying lawsuit, and time to wait for a better settlement offer in the underlying lawsuit.

The data reveals two more discoveries. First, that the consumer litigation finance company masked in the contract the real price it paid using all sorts of unnecessary variables that made it impossible for the consumer, in fact for anyone, to understand, much less to predict how much of her asset the consumer was actually selling. Thus, the typical consumer might think, based on a cursory reading of the contract, that the she would have to give back about $1.40 for every $1.00 she received from the litigation funder, when in fact she would eventually have a contractual obligation to give back $2.15. The difference is a product of hidden terms and costs that we found buried in the contract. Even legislatures when trying to regulate disclosure have missed them.

But as we saw above the consumer ended up giving back "only" $1.50 for every $1.00 of her litigation asset sold. What happened with the $2.15? The second discovery was that how much of her underlying lawsuit's recovery the consumer got to keep in exchange for the cash for which she sold it, was probably renegotiated by her lawyer afterward. Such renegotiation happened about half the time, thus adding even more uncertainty to the transaction. It became clear that some lawyers are probably very good in protecting the consumers (their clients in the underlying lawsuit) in these transactions.

The reforms we propose could take a variety of forms, but the bottom line is twofold. First, the contracts should be simplified so there are no more confusing extra terms that favor the funder. Second, lawyers can, and should, step up and help regulators improve the market for legal assets. Lawyers have an ethical obligation to all their clients to treat each equally, and the research suggests that some lawyers may use their special relationship with funders to help some clients get paid more for their litigation assets than other clients.

Everyone should have the chance to get a fair price in this market, and lawyers are key to helping insure that the market is as transparent as possible. There are middle class and working class people, who have been injured, who have assets. Helping them take ownership over litigation assets is not just good economics, it is good politics. It says to the world that these victims can take more and more control over their lives.

First published March 29, 2018