Six of Texas Law's most accomplished and illustrious alumni are being honored this October by the Texas Law Alumni Association and Dean Ward Farnsworth.
Legendary Houston lawyer and civic leader Richard Mithoff '71 will receive the Association's Award for Lifetime Achievement. Dallas-based Sandra Phillips Rogers '91, Group Vice President and Chief Legal Officer for Toyota Motor North America, will be honored as Outstanding Alumna. Carrin Patman '82, chair of the Metropolitan Transit Authority of Harris County, will be recognized as the Distinguished Alumna for Community Service. The Hon. Oscar Longoria '07, Representative for House District 35, will be named the Association's Outstanding Young Alumnus. Austin-based Karen Burgess '96, fellow of the International Academy of Trial Lawyers and elected treasurer of American Board of Trial Advocate's National Board of Directors, will be awarded Alumni Mentor of the Year.
In addition to those awards bestowed by the Alumni Association, Dean Ward Farnsworth will present a Dean's Honor to David Frederick '89, in recognition of his achievements in Appellate Advocacy.
The awards will be presented at an invitation-only dinner in Austin this October. Read more about these extraordinary awardees below.
LIFETIME ACHIEVEMENT AWARD, RICHARD MITHOFF '71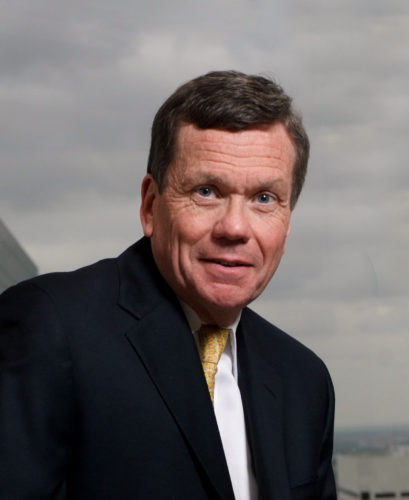 Richard Warren Mithoff has been described by the National Law Journal as "one of the nation's highest profile litigators," and the Texas Lawyer, noting his "impressive trial record," has described his approach to the law as "magic."
He has consistently been named among the top trial lawyers in the country.
His diverse list of clients has included Conoco-Phillips, Harris County in the Tobacco and VW litigations, Texas Heart Institute, BP shareholders in the Deepwater Horizon oil spill litigation, Willie Nelson, the family of former Houston Oilers owner Bud Adams, the family of police-shooting victim Pedro Oregon, the Democratic Party of Texas, J.P. Morgan Chase in the Enron shareholder litigation, the families of five men killed in the 2005 BP Texas City explosion and the families of six elderly people burned to death in the 2005 Hurricane Rita evacuation bus fire.
In naming Mr. Mithoff the "Best Civil Lawyer" in Houston in 1998 and again in 2004, the Houston Press described his courtroom style as "dazzling his opposition with pretrial maneuvers and connecting emotionally with any juror he needs," while noting that he has "earned a reputation for honesty and forthrightness with clients, judges, and the media."
A native of Lufkin and reared in El Paso, Mr. Mithoff attended the University of Texas at Austin, majoring in business administration, then enrolling in the UT Law School, graduating in 1971. Following graduation, he clerked for U.S. District Judge William Wayne Justice. In 1974, he went into practice with legendary trial attorney Joe Jamail with the firm that later became Jamail, Kolius & Mithoff. In 2006 he established the Mithoff Law Firm.
Mr. Mithoff has served on the Supreme Court of Texas Committee on Judicial Appointments, on the State Bar of Texas Committee on Pattern Jury Charges, and as Special Assistant Disciplinary Counsel to the Texas Commission for Lawyer Discipline.  He has also been a guest speaker at many seminars on a variety of topics throughout the country.  He has served as president of the Houston Chapter of the American Board of Trial Advocates and president of the Houston Trial Lawyers.
OUTSTANDING ALUMNA, SANDRA PHILLIPS ROGERS '91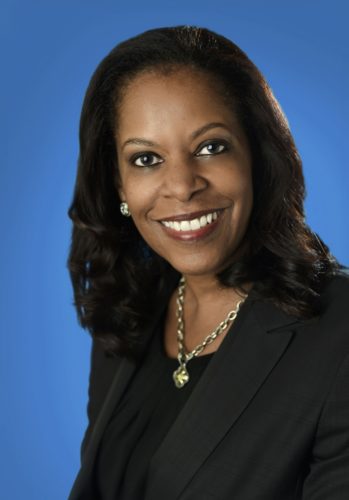 Sandra Phillips Rogers is group vice president, chief legal officer, general counsel and corporate secretary of Toyota Motor North America, Inc. (TMNA). In this role, she oversees the legal services function for Toyota's North American operations, Toyota Legal One ("TL1"), and the representation of the company and its affiliates. Rogers directs the strategy to help Toyota navigate significant business and legal challenges while supporting its expansion as a global mobility company, one that is an industry leader in autonomous, connected and sustainable vehicle technologies. She also provides strategic guidance in areas such as global transactions, cybersecurity, privacy, government and regulatory investigations, complex litigation, labor and employment and intellectual property, among others.  She serves as an advisor to the TMNA Executive Committee and is a member of the company's global leadership team.
Previously, Rogers was vice president and deputy general counsel, Toyota Motor Sales (TMS), U.S.A., Inc.
Prior to joining Toyota in June 2012, Rogers was a partner at Morgan, Lewis & Bockius, where she focused on complex litigation management and strategy, including crisis management. She also served as senior vice president, associate general counsel and chief litigation counsel at Pfizer Inc., where she was responsible for the company's global product litigation and environmental litigation strategies. Previously, she was managing partner of the Houston office of Shook, Hardy & Bacon.
Rogers is a founding member of and serves on the Executive Committee for the Center for Women in Law at The University of Texas School of Law, which is devoted to the success of the entire spectrum of women in law.  In recognition of her leadership in advancing diversity and inclusion in the legal profession, she received the 2016 Legacy Award from the Brennan Center for Justice at New York University School of Law. In 2017, Rogers received the Burton Foundation Legend in Law Award and was named "GC Impact Player of the Year" by D CEO.Black Enterprise has recognized Rogers as one of its "75 Most Powerful Women in Business"(2017) and "300 Most Powerful Executives in Corporate America" (2018).
Rogers serves on the board of directors for the YWCA USA, United Way of Metropolitan Dallas and MSA Safety Incorporated, and is a trustee of the University of Texas Law School Foundation. She holds both a Bachelor of Arts degree in journalism and a Juris Doctor degree from the University of Texas at Austin.
DISTINGUISHED ALUMNA FOR COMMUNITY SERVICE, CARRIN PATMAN '82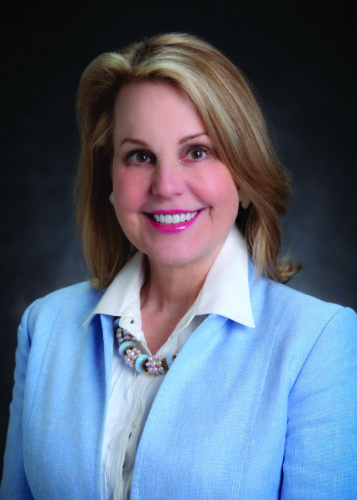 Carrin Patman is chair of the Metropolitan Transit Authority of Harris County. She is METRO's first woman chair, appointed in 2016 by Mayor Sylvester Turner. She previously served on the board from 2010 to 2013.
Carrin was a partner of Bracewell where for three decades she worked as a trial lawyer representing diverse clients in major litigation involving commercial disputes, securities matters, antitrust and competition issues, and regulatory compliance. She was the first woman elected to the firm's seven-member Management Committee. Carrin retired from Bracewell in 2016.
Carrin graduated from Duke University (with honors) and from the University of Texas School of Law (Texas Law Review).
In 2014, Carrin completed a year‐long Advanced Leadership Fellowship at Harvard University. One area of focus concerned transportation (including urban transit) and infrastructure. She is also an American Leadership Forum Senior Fellow (Class XXIX).
Carrin's civic involvement reflects her passion for community service. Currently, she is on the University of Texas Health Science Center at Houston Development Board. She is a founding board member of the Center for Women in Law at the University of Texas School of Law and a senior trustee of the UT Law School Foundation.
Some prior activities include serving as a board or executive committee member of the Houston Center for Contemporary Craft, Legacy Community Health Services Endowment, Texas Appleseed, Girls Inc. of Greater Houston and Sheltering Arms Senior Services. Carrin was vice chair of the Houston Bar Foundation, and former president of the University of Texas Law Alumni Association and UT Law Review Association.
Carrin has chaired or co‐chaired fundraising events for worthy causes, including for Interfaith Ministries of Greater Houston, American Leadership Forum, the Texas Defender Service, the Houston Area Women's Center, Girls Inc. of Greater Revised November 2017
Houston, the Houston Center for Contemporary Craft, and the Houston School for Deaf Children (now the Center for Hearing and Speech).
Carrin's awards for professional achievements and community service include becoming the first woman to receive the Karen H. Susman Jurisprudence Award, given by the Anti‐Defamation League Southwest Region. In 2000, she was selected as a Woman on the Move by the Houston Chronicle, Channel 11 and Texas Executive Women. In 2012, she was inducted into the Greater Houston Women's Chamber of Commerce Hall of Fame.
OUTSTANDING YOUNG ALUMNUS, OSCAR LONGORIA '07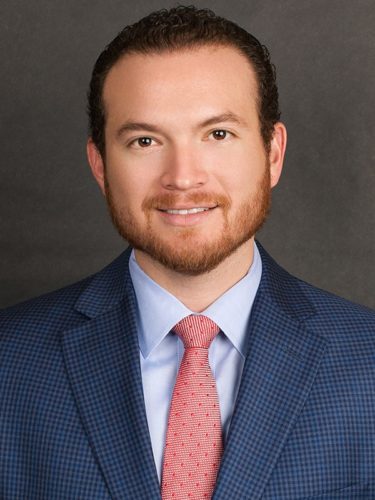 Oscar Longoria is a member of the Texas House of Representatives for House District 35, serving his third term in office. HD 35 encompasses both Hidalgo and Cameron Counties and includes the cities and towns of: La Joya, Sullivan City, Peñitas, Alton, Mission, Edinburg, Hargill, Monte Alto, Edcouch, La Villa, Mercedes, Weslaco, Santa Rosa, Primera, Palm Valley, Combes, Harlingen, and La Feria.
In the 85th Legislative session, Texas House Speaker Joe Straus appointed him as Vice-Chairman of the House Appropriations Committee. Having served two previous sessions as an at large member on the committee, this powerful new appointment builds upon Rep. Longoria's influential leadership position and significant impact on the budget-writing process. In Spring 2018, Speaker Straus appointed him to Legislative Budget Board, which is tasked with recommending a budget to the legislature before the legislative session begins. Additionally, he also serves as Chairman of the Appropriations Subcommittee on Articles I, IV, and V, on the Investments & Financial Services Committee and Local & Consent Calendars Committee.
Rep. Longoria was born in Mission and raised in South Texas. He is a product of the La Joya Independent School District. Longoria attended South Texas College for one year before transferring to the University of Texas at Austin, where he graduated in 2003 with a Bachelor of Science in Communication Studies. In 2007, Rep. Longoria graduated with his Doctorate of Jurisprudence from the University Of Texas School Of Law.
In the Fall of 2017, Rep. Longoria was the recipient of the 2017 Outstanding Young Texas Ex Award. This recognition is awarded to Texas Exes age 39 and younger who have made significant achievements in their careers and service to the university. He is a Life Member of the Texas Exes Association.
Prior to his tenure in the State House, Rep. Longoria was active in his community. He served on the Agua Special Utility District as a Board Member, and as a Trustee for South Texas College. Professionally, he owns and operates the Law Office of Oscar Longoria.
Rep. Longoria is married to Jennifer Ruiz-Longoria of Mission, also a University of Texas at Austin Alumni. They have two beautiful daughters, Camilla Lee and Madison Lee Longoria.
DEAN'S HONOR FOR APPELLATE ADVOCACY, DAVID FREDERICK '89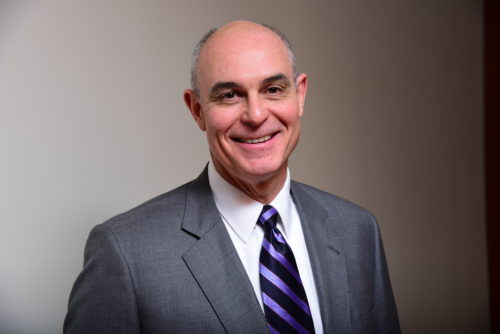 David Frederick represents clients across a broad spectrum, and has argued more than 100 appeals, including 50 in the U.S. Supreme Court.  In the Supreme Court, he has represented individuals, workers, investors, immigrants, classes of consumers, farmers, Native Americans, small corporations, public-sector unions, trade associations, large companies, foreign governments, States (Alaska, Delaware, New Hampshire, South Carolina, Tennessee, and Vermont), the European Union, and the United States.  Between 2005 and 2017, David was the only advocate in private practice to have won or successfully settled cases in the Supreme Court each year within that thirteen-year period.
In the lower courts, among other clients, David has served as lead counsel for the National Credit Union Administration in its efforts to recover significant losses from Wall Street banks' sale of faulty mortgage-backed securities that caused five of the largest credit unions to fail in the Great Recession.  To date, those efforts have resulted in the recovery of more than $5.2 billion to the NCUA.  He also represented retired football players in their historic settlement with the National Football League for concussion-related injuries and illnesses.
A former law clerk to Justice Byron White and Judge Joseph Sneed, David graduated from the University of Texas School of Law (J.D., with honors); University of Oxford (University College) (D.Phil.), where he was a Rhodes Scholar; and University of Pittsburgh (B.A., summa cum laude), where he was a Truman Scholar.  David served in the Department of Justice as Assistant to the Solicitor General (1996-2001) and as Counselor to the Inspector General (1995-1996).   He is the author of three books:  Supreme Court and Appellate Advocacy (West 2d ed. 2010, with a foreword by Justice Ruth Bader Ginsburg); The Art of Oral Advocacy (West 2d ed. 2011); and Rugged Justice:  The Ninth Circuit Court of Appeals and the American West, 1891-1941 (UC Berkeley 1994, with a foreword by Justice Sandra Day O'Connor).  Since 2001, David has been a partner at Kellogg, Hansen, Todd, Figel & Frederick, P.L.L.C.
ALUMNI MENTOR OF THE YEAR, KAREN BURGESS '96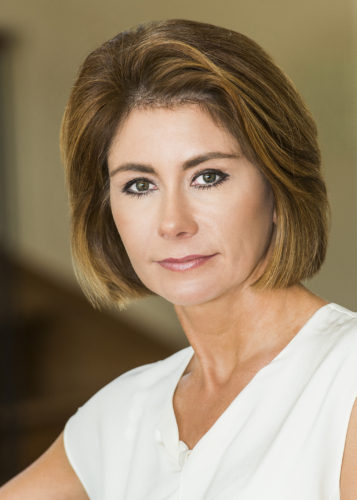 Karen Burgess is a trial lawyer—Board Certified in Civil Trial Law by the Texas Board of Specialization. Her practice ranges from trade secret disputes to securities, contract, insurance, real estate, oil and gas, partnership and fiduciary litigation.
Karen is a fellow of the International Academy of Trial Lawyers, an honor limited to 500 lawyers in the UnitedStates, and she was recently appointed to the Executive Committee of its Board of Directors. An active member of the American Board of Trial Advocates, Karen serves as the elected treasurer of ABOTA's National Board of Directors. She was honored to serve on the Faculty of the American Board of Trial Advocates National Trial College at Yale Law School in 2018.
Thomson Reuters has named Karen a Super Lawyer and has included her as a "Top 50 Women Super Lawyer in Texas" as well as a "Top 50 Central & West Texas Super Lawyer" in multiple years. In 2011, Karen was selected a "Winning Woman" by Texas Lawyer, a designation reserved for only twenty attorneys in the state of Texas. The Travis County Women Lawyers Association chose Karen as Litigator of the Year for 2012. Lawdragon has repeatedly named Karen one of The 500 Leading Lawyers in America, and The Best Lawyers in America® lists Karen as a Best Lawyer for Commercial Litigation. Most recently, Stephanie and Bill Whitehurst named aUniversity of Texas School of Law Public Interest Fellowship in her honor.
Locally, Karen is the 2018-2019 President of the Lloyd Lochridge American Inn of Court, and she serves as a co-chair of the Austin nominating committee for the Texas Bar Foundation.
Karen is active in the community. She is the immediate past President of the People's Community Clinic Foundation Board. Karen serves on the Foundation Board for the Ann Richards School for Young Women Leaders, has done committee work for the Paramount Theater, and is an elder of the Westlake Presbyterian Church.
Before practicing law in Austin, Karen earned her B.A. in Economics, Spanish, and Policy Studies from Rice University—where she had the opportunity to study at the Universidad Catolica in Valparaiso, Chile.
Karen is married to a commercial transactions attorney, Brian Burgess. Karen and Brian have two active teenagers.