Gary Bledsoe '76 Announced as 2019 Virgil C. Lott Medal Winner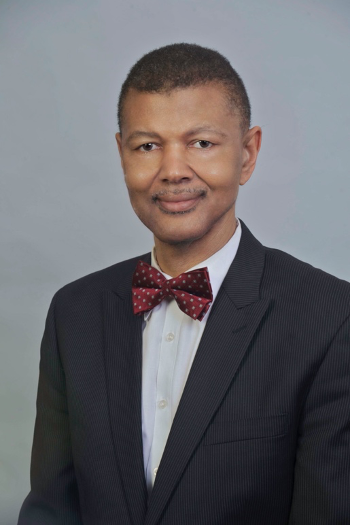 Gary Bledsoe '76 has been named the winner of the 2019 Virgil C. Lott Medal, an honor presented every two years by the School of Law to recognize those who uphold the values of Virgil Lott '53, the school's first African-American graduate.
Mr. Bledsoe will be honored at a gala dinner on February 7, 2019, where his family and the leadership of the Law School will be joined by the family and friends of Virgil C. Lott.
About Gary Bledsoe
A renowned civil rights lawyer, Gary Bledsoe has served as president of the NAACP Texas State Conference since 1991 and Austin NAACP Branch President from 1987 to 1991. Additional he is a member of the NAACP National Board since 2003 and chaired the National Criminal Justice Committee of the organization. In 2017, Bledsoe was named acting dean of Texas Southern University's Thurgood Marshall School of Law.
For his work in voting rights, desegregation, and employment discrimination, Bledsoe has received lawyer of the year awards from the Texas Attorney General, the Travis County Bar Association, and the Austin Area Urban League. He is also a recipient of the NAACP Benjamin L. Hooks Keeper of the Flame award for significant contributions to racial equality and fairness in labor, and the National NAACP State President of the Year Award. Bledsoe is also a member of the American Civil Liberties Union Board of Directors. Under Bledsoe's leadership, the Texas NAACP received two Juanita Jackson Mitchell Advocacy Awards for Legal Activism.
Bledsoe was a member of the Thurgood Marshall Society and Standards Committee while he was in law school. He awarded the Student Bar Association Consul Award, given to senior law students who have made outstanding contributions to the School of Law. He was elected permanent class president for the Class of 1976.