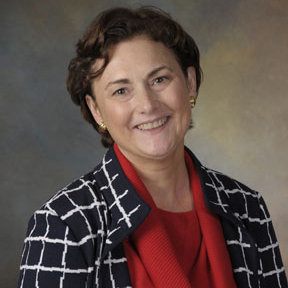 Susan L. Blount '81 has been appointed to the Board of Directors of Cavco Industries, a leading designer and manufacturer of systems-built structures. Blount will serve as one of the board's five directors, all of whom are independent, and she will be a member of Cavco's Corporate Governance and Nominating Committee, as well as the Compensation Committee.
Blount served as General Counsel of Prudential Financial from 2005 to 2015. At Prudential, she led a team of 700 people around the world in the company's Law, Compliance, Business Ethics, and External Affairs organization.
Upon learning of Blount's recent appointment at Cavco, Dean Ward Farnsworth reflected, "At Texas Law, we benefit from Susan's genius for strategic thinking and superb judgment on a regular basis, thanks to her roles as a Trustee of the Law School Foundation, a leader in the Center for Women in Law, and an adjunct teacher for our students. Cavco made a great choice appointing her to their board."
Blount is no stranger to board service. In addition to the Law School Foundation Board, she has served for 19 years on the boards of Montclair State University, the Leadership Council for Legal Diversity, the Association of Corporate Counsel, and the New Jersey Law and Education Empowerment Project.
"Cavco fills an important role in the US housing market and the Company has impressed me with its strong commitment to governance and focus on superior stockholder returns," said Blount upon the announcement of her appointment. "I am excited to join and begin to work with the Cavco Board as we move into 2019."
Blount's Texas Law class provides instruction in the area of in-house practice, from serving as Staff Attorney to General Counsel. She has also served on the faculty of Stanford University's Director's College since 2011 and is a regular participant in Stanford's Institutional Investors Forum.
Blount is a double Longhorn, having graduated in 1978 with a bachelor's degree in history before receiving her J.D. with honors in 1981.