Alumni Association Announces 2019 Alumni Award Honorees

Five of Texas Law's most accomplished and remarkable alumni are being honored this year by the School of Law Alumni Association and Dean Ward Farnsworth. The awards were announced by Alumni Association President Arleas Upton Kea '82.
"The Alumni Awards honor the 'best of the best' in our large and highly accomplished alumni community. These five people have made extraordinary contributions to our school and their professional and civic communities. We are thrilled to be able to recognize their excellence."
Legendary Houston lawyer and civic leader Julius Glickman '66 will receive the Association's award for Lifetime Achievement. Ford Foundation President Darren Walker '86 will be honored as Outstanding Alumnus. Shawn Raymond '99, a partner in the Houston office of Susman Godfrey LLP, will be recognized as the Distinguished Alumnus for Community Service. Amanda Tyler '04, Executive Director of the Baptist Joint Committee for Religious Liberty in Washington, D.C., will be named the Association's Outstanding Young Alumna.
In addition, the Law School is presenting a Mentor of the Year Award to Ari Herbert '17, an associate in Quinn Emanuel's Los Angeles office and former clerk for Fifth Circuit Judge Don Willett. "Our Alumni Mentoring Program is one of the distinctive features of Texas Law," said Dean Farnsworth. "I'm pleased that we're honoring this program and the role our alumni mentors play."
The awards will be presented at an invitation-only dinner in Austin this October 4. Read more about these extraordinary awardees below.
Lifetime Achievement Award, JULIUS GLICKMAN '66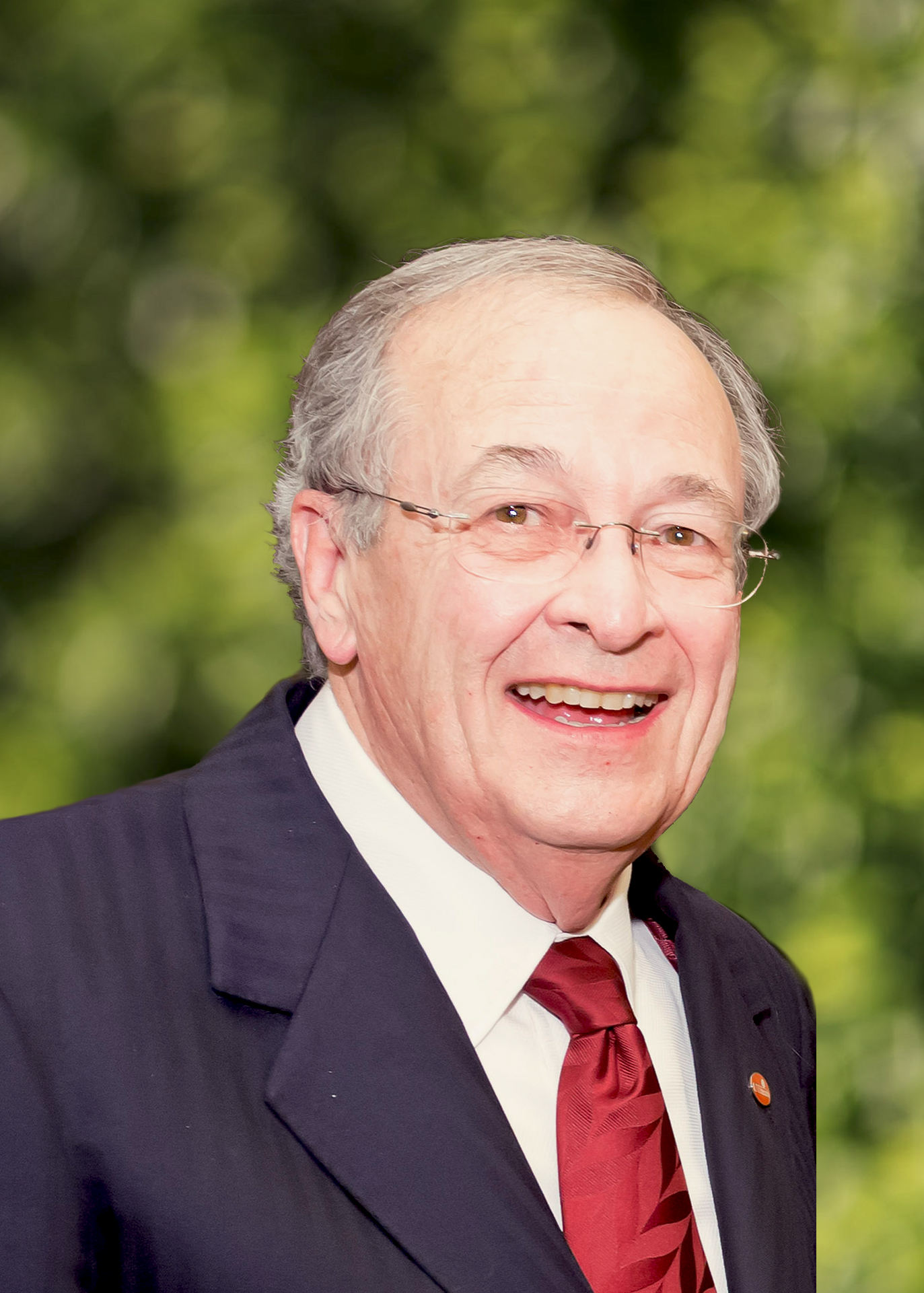 Born in Big Spring, Texas, Julius Glickman earned a B.A. with honors in Plan II from the University of Texas and graduated from UT Law School. At UT he was Student Body President, and a member of Friars and Silver Spurs. After two years practicing law in Houston and two years working for Congressman Bob Eckhardt in Washington, Glickman returned to Houston to start his law firm.
Glickman has Chaired numerous boards including the University of Texas Chancellor's Executive Council, UT Health Development Board – Houston, Humanities Texas Board, and ACT (Public Television). In 2012, Glickman was honored with the University of Texas' Distinguished Alumnus Award. He is a Sustaining Life Fellow of the Texas Bar Foundation.
He and his wife, Suzan, are committed to education. They have, among others, established at UT Law a Chair in Business and Professional Ethics. At UT they created a Plan II lectureship to bring outstanding scholars and public figures to campus, endowed five Prints and Drawings Galleries in the Blanton Museum, an award for outstanding elementary school teachers, provided endowments for research in early childhood education, learning difficulties, teacher education, helped to fund the Larry Faulkner President's Excellence Endowed Trust, endowed a chair for the Dean of Education, established the Julius Glickman Conference Center in the College of Liberal Arts as well as Suzan Clark Glickman Student Center in the new George I. Sanchez Building for the School of Education.
Glickman is quick to say all he has done could not have happened without the help and support of his wife and full partner, Suzan – an anchor in a hurricane and source of wisdom throughout his life.
OUTSTANDING ALUMNUS, DARREN WALKER '86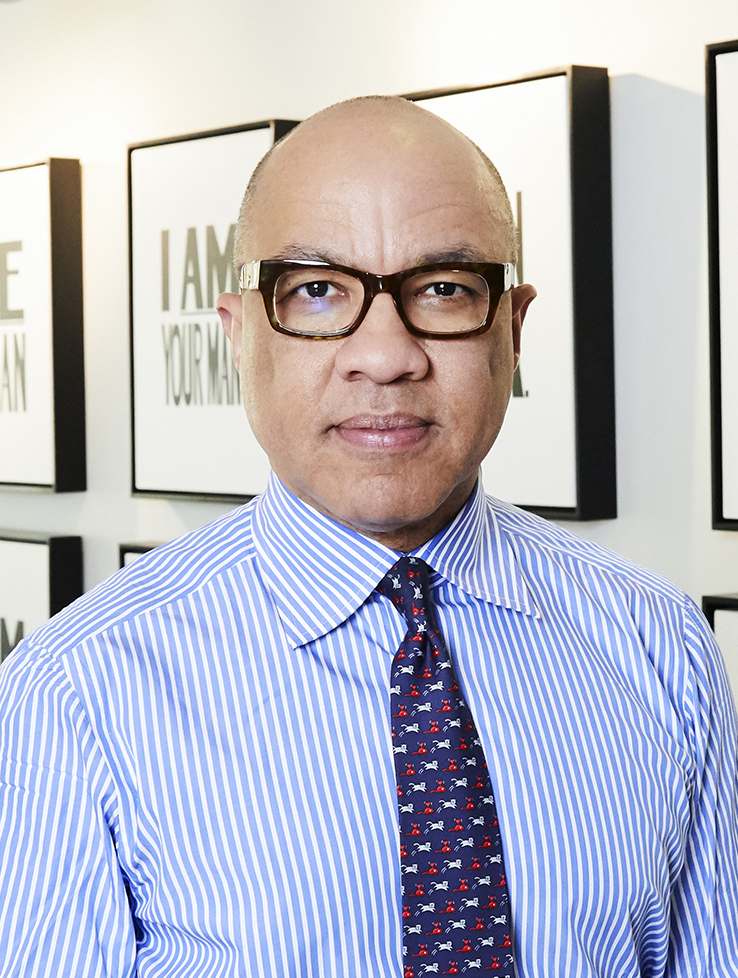 Darren Walker is president of the Ford Foundation, an international social justice philanthropy with a $13 billion endowment and $600 million in annual grant making. He chaired the philanthropy committee that brought a resolution to the city of Detroit's historic bankruptcy and is co-founder and chair of the US Impact Investing Alliance.
Before joining Ford, Darren was vice president at the Rockefeller Foundation, overseeing global and domestic programs including the Rebuild New Orleans initiative after Hurricane Katrina. In the 1990s, as COO of the Abyssinian Development Corporation—Harlem's largest community development organization—he oversaw a comprehensive revitalization strategy, including building over 1,000 units of affordable housing and the first major commercial development in Harlem since the 1960s. Earlier, he had a decade-long career in international law and finance at Cleary Gottlieb Steen & Hamilton and UBS.
Darren co-chairs New York City's Commission on City Art, Monuments, and Markers, and serves on the Commission on the Future of Riker's Island Correctional Institution and the UN International Labor Organization Commission on the Future of Work. He also serves on the boards of Carnegie Hall and the High Line. He is a member of the Council on Foreign Relations, the American Academy of Arts and Sciences and the recipient of thirteen honorary degrees and university awards, including the DuBois Medal from Harvard University.
Educated exclusively in public schools, Darren was a member of the first class of Head Start in 1965 and graduated from the University of Texas at Austin, which in 2009 recognized him with its Distinguished Alumnus Award—its highest alumni honor. He has been included on numerous annual media lists, including TIME's annual list of the 100 Most Influential People in the World, Rolling Stone's 25 People Shaping the World, Fast Company's 50 Most Innovative People, and OUT Magazine's Power 100.
DISTINGUISHED ALUMNUS FOR COMMUNITY SERVICE, SHAWN RAYMOND '99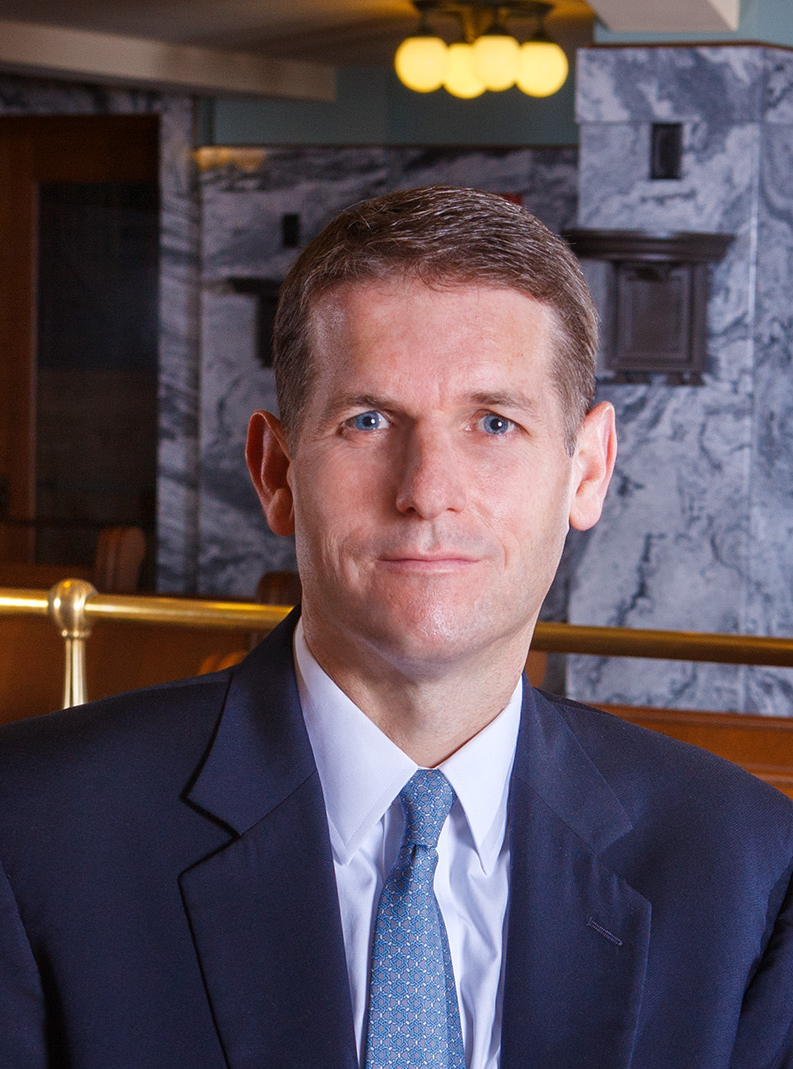 Shawn Raymond is a partner in Susman Godfrey LLP's Houston office. Lawdragon named him one of the 500 Leading Lawyers in America and called him "that rare attorney who is as noted for his goodness as for his courtroom prowess." In the courtroom, Shawn has achieved heavyweight results for plaintiffs and defendants, most recently including winning a jury trial and a $162 million judgment in an antitrust case against Chinese pharmaceutical companies, winning dismissal of a $300 million fraud lawsuit against KBR, Inc., and settling a False Claims Act whistle-blower case against Novartis and others for $465 million. Shawn is now part of the leadership team in the Flint, Michigan, water crisis class action case.
Recognizing Shawn's "goodness," the Houston Astros named him a "Hometown Hero" for being a community member who has "gone over and beyond and performed extraordinary acts within their communities." The mayor of Houston even proclaimed a "Shawn Raymond Day" to honor him for his decades of community service. Shawn was the first man ever elected as Board Chair of the Houston Area Women's Center, an organization that provides shelter, counseling, and advocacy for survivors of domestic and sexual violence. He now serves on the Executive Committee of KIPP Texas Public Schools, which acts as the school board for more than 25,000 students in 52 schools in Houston, Austin, Dallas and San Antonio.
Shawn also serves the community by handling a variety of important pro bono matters. He represents a wrongfully convicted man, Alfred Dewayne Brown, in his now successful quest to obtain an "actual innocence" finding from the Harris County District Attorney's office after a decade on death row for a murder he didn't commit. Shawn also represents a refugee family from Angola seeking asylum in the U.S. Shawn previously has represented a national resettlement agency that successfully opposed an effort by the State of Texas to block Syrian refugees from being placed anywhere in the Lone Star State.
Shawn's commitment to community service pre-dates his work as a lawyer.  After graduating magna cum laude from The George Washington University, he joined the Teach for America program and spent two years teaching special education and social studies to high school students in Sunflower County, Mississippi, where he also coached the varsity football team to the state playoffs. While at UT Law—where he graduated with honors and was the Texas Law Review's Managing Editor—Shawn co-founded the Sunflower County Freedom Project, which uses the history and spirit of the civil rights movement to provide educational and leadership opportunities to at-risk teenagers living in the Mississippi Delta.  Now in its 21st year, the Freedom Project has expanded into the towns of Meridian and Rosedale and serves more than 150 students with year-round programming, which includes recruiting doctoral students from across the country to teach summer courses to students for college credit and supporting alums in college with mentoring and emergency interest-free loans.  Shawn also co-founded the U.S. Public Service Academy, an initiative to establish an undergraduate institution modeled on the U.S. military academies and devoted to developing civilian leaders.
Shawn and his wife, Alicia, are the proud parents of four boys known about town as "The Four Ls": Lyle, Lyndon, Liam, and Louis.
OUTSTANDING YOUNG ALUMNA, AMANDA TYLER '04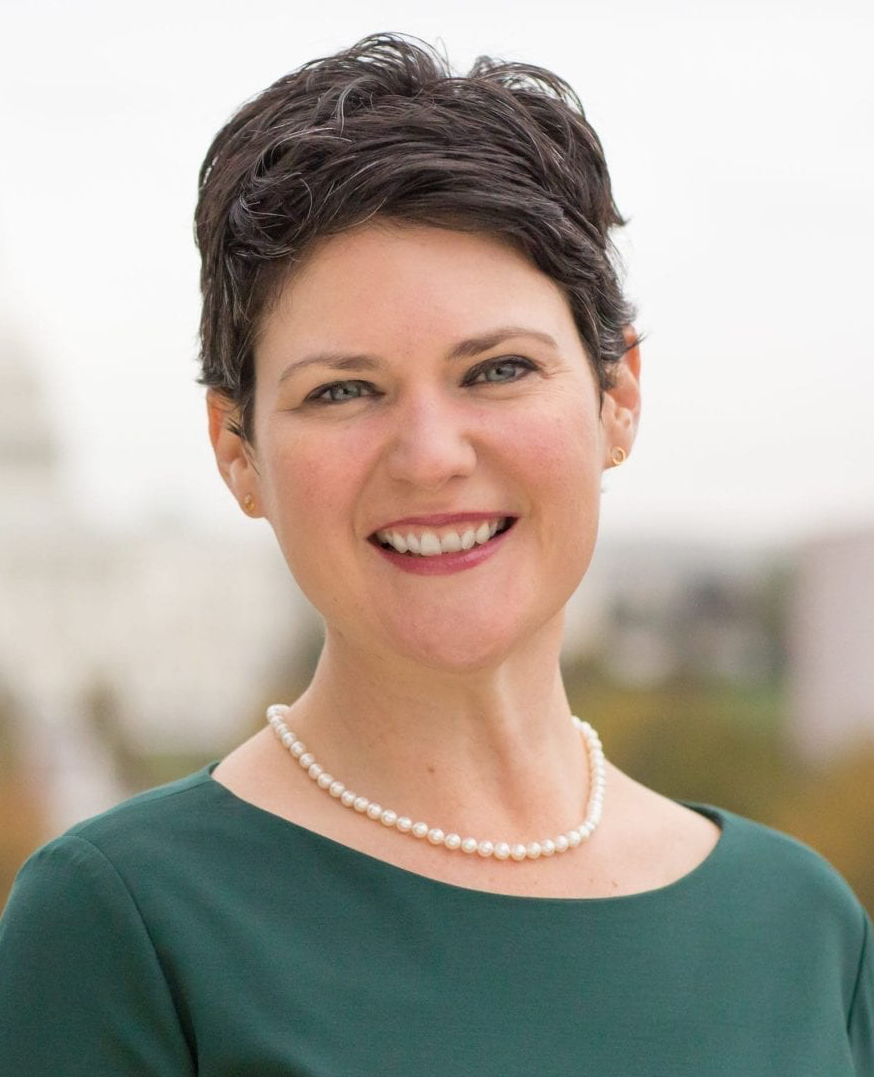 Amanda Tyler is executive director of the Baptist Joint Committee for Religious Liberty. She leads the organization as it upholds the historic Baptist principle of religious liberty, defending the free exercise of religion and protecting against its establishment by government.
Tyler often speaks in churches, educational institutions and denominational gatherings, and she provides commentary on church-state issues to the media. Called a "powerful advocate" and "rising star in the sector" by The Nonprofit Times, she was named one of the nation's top 50 nonprofit leaders in 2018. A member of the Texas and U.S. Supreme Court Bar, Tyler has experience working in Congress, in a private legal practice and serving as a law clerk for a federal judge.
A native of Austin, Texas, Tyler grew up hearing about the cherished Baptist principles of religious liberty and the separation of church and state as a member of Highland Park Baptist Church. Because she was committed to these principles, Tyler sought out the Baptist Joint Committee when she moved to Washington to attend Georgetown University, and she began volunteering in the office.
Tyler graduated from the Edmund A. Walsh School of Foreign Service at Georgetown with a bachelor's degree in foreign service, magna cum laude. She was hired by the BJC to serve as assistant to the general counsel, working closely with Brent Walker, James Dunn, Melissa Rogers and Holly Hollman. During this time, she wrote columns for Report from the Capital, drafted statements on religious liberty issues, presented educational programs and coordinated the broad coalition in support of the Religious Land Use and Institutionalized Persons Act.
Tyler left the BJC to enroll in The University of Texas School of Law, where she received her J.D. with honors. Following law school, Tyler worked in private practice and served as a law clerk for a U.S. district court judge in Dallas, Texas. She later joined the staff of U.S. Rep. Lloyd Doggett in Austin and Washington, D.C.
In Austin, Tyler served as the congressman's district director, leading the staff in the development and execution of an outreach agenda for a 7-county congressional district, as well as serving as a spokesperson for his office. She later served as Rep. Doggett's counsel for the Ways and Means Committee.
Throughout her career, Tyler continued to stay connected to the BJC. She is a long-time monthly financial supporter and served on the Board from 2010-2016.
A member of First Baptist Church of Washington, D.C., she lives in the city with her husband, Robert Behrendt, and their son, Phelps. You can follow her on Twitter: @AmandaTylerBJC
Tyler began her tenure as executive director in January 2017 after the retirement of Brent Walker.
MENTOR OF THE YEAR AWARD, ARI HERBERT '17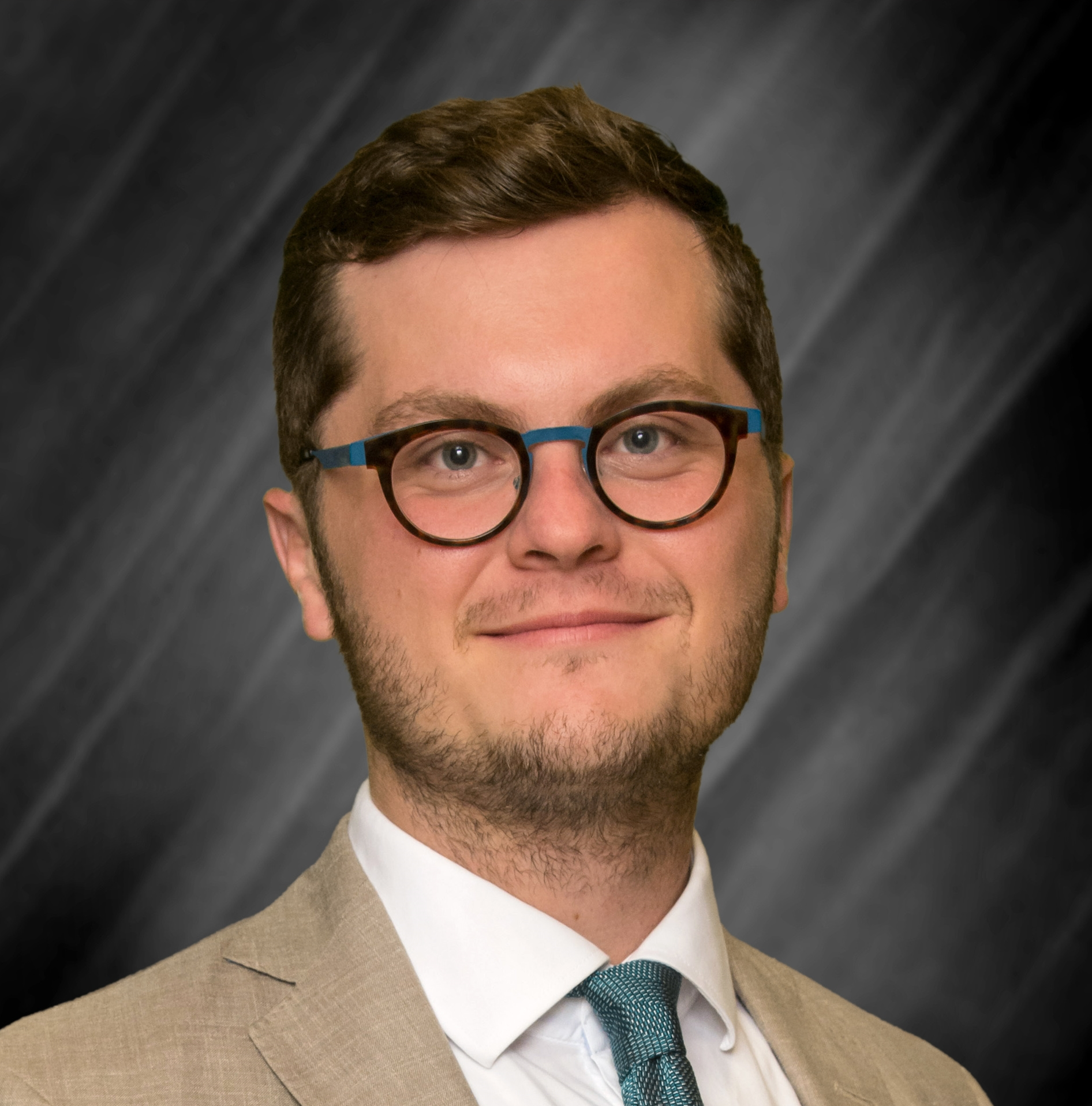 Ari Herbert is an associate in Quinn Emanuel's Los Angeles office working on appeals, crisis management, and high-stakes litigation. He clerked for Fifth Circuit Judge Don Willett. While in law school, Ari edited the late Justice Scalia and Bryan Garner's statutory-interpretation book, Reading Law. He worked in the law school's Supreme Court Clinic and served on the Texas Law Review editorial board. But Ari wouldn't be where he is without his mentors and friends, the lion's share of which are fellow Longhorns. That's a big reason he adores the law school and tries to pay it forward. He's honored by this recognition. A Texan by choice, Ari misses his adoptive home state but knows he'll be back before too long.