Jill Seeber '00 Opens Mabel Center Dedicated to Asylum Claims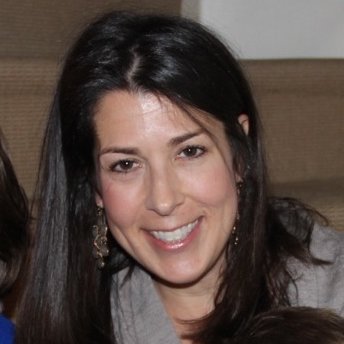 Texas Law alumna Jill Seeber '00 has opened a new 501(c)(3) nonprofit organization in Boston, MA, dedicated to "free and full legal representation for asylum-seekers with complex cases that existing legal services organizations are unable to accept." The nonprofit, named Mabel Center for Immigrant Justice, began operations in October 2020.
Seeber, whose early career was spent in international finance, long ago felt the pull to put her legal skills to work on issues of social importance and personal impact. "Returning to work in 2015, after having my kids, I knew I wanted to do something more meaningful to me," said Seeber. "I intended to get involved with the fight against human trafficking. That led me to a deeper understanding of immigration and asylum issues, and family detention."
From there, it was two Texas Law connections that led Seeber, who had settled in Boston with her family, to volunteer her services at the Karnes detention facility, where she worked alongside classmate and close friend Elissa Steglich '00, co-director of the law school's Immigration Clinic, and Andrea Meza '15, Director of Family Detention Services for RAICES, the nationally acclaimed nonprofit assisting immigrants and asylum seekers seeking to assert their legal rights in U.S. courts.
"Once I saw the conditions (in Karnes), I knew it was something I had to be part of. Hearing the mothers' stories, it becomes an honor and a privilege to be able to help them, to walk alongside them."
The Texas native soon joined Boston's De Novo Center for Justice and Healing. At De Novo, she worked to provide high-quality civil legal assistance to low-income people in Greater Boston, and to immigrants and refugees statewide.
In time, Seeber saw the chance or a new kind of legal services provider. "Much work in the northeast is focused on affirmative asylum, when people arrive in the United States with full documentation and are prepared to process their paperwork. That's completely different from when a person is fleeing violence, terror, or other domestic threats, and arrives with nothing prepared."
That need was crystalized in September of 2019, when Seeber met Mabel, the woman whose name Seeber chose for her new venture. From Mabel Center's website:
"In September of 2019, Seeber was working with asylum-seekers forced to wait in Mexico until their cases were heard in tent courts along the border when she met Mabel. Mabel had survived severe torture and abuse in her Central American country at the hands of military officials. After seeking safety and refuge in the United States with her daughter, the U.S. government returned them to Mexico… While waiting in Mexico, Mabel and her 6-year-old daughter were kidnapped and held for eleven days.
"Three months later, Seeber and Santiago represented Mabel and her daughter. Both were granted asylum from a tent court in Laredo and permitted to enter the United States, where they now live with loved ones.
"'Mabel's strength and courage are our inspiration and motivate us provide needed representation in complex cases like hers where the government has made attaining asylum unnecessarily difficult,' stated Seeber."
Why is Mabel Center based in Boston when the asylum seekers the firm serves are crossing the southern border? "A significant goal of that stage of the asylum and immigration process—when seekers enter the country to make their case—is being released into the community where you can begin to build stability and prepare for your court dates and paperwork for when you get the chance to make your case to stay permanently," notes Seeber. "'Community' means where people have family, and that can be across the country, such as here in Massachusetts. But once people left the detention centers, they no longer have access to the legal services there. And the system is nearly impossible to navigate without a lawyer."
For Seeber, that means a current list of nearly 70 clients. And the hope that she and the other Mabel Center lawyer, Daniel Santiago, can grow the operation. "This isn't an easy time for fundraising, but the need is great and so we're here doing the work and figuring out how to build."
And will Seeber continue to spend time in Texas? "Oh, yes. My close connection with Texas—and my dear friends through Texas Law doing this work there—means Mabel Center and I can be part of the complete journey for our clients, not just part of it."